Sylvanian Families is one of the UK's top-selling girls toys and has enjoyed evergreen popularity since launching in the country almost 30 years ago. Living in a fictional world called Sylvania, a population of tiny woodland creatures go about their daily lives in a way very similar to us humans.
There's more to Sylvanian Families than just the characters themselves. Each character is part of a larger family with its own home, occupation and school. Some sets include picturesque, imagination-inspiring, scenes such as tree houses, hospitals and caravans, with new sets released regularly for people to add to their collections.
A set to get you started
Sylvanian Families Starter Home Collection
This brilliant Sylvanian Families Starter Home set is the perfect way to begin your collection.
The set retails at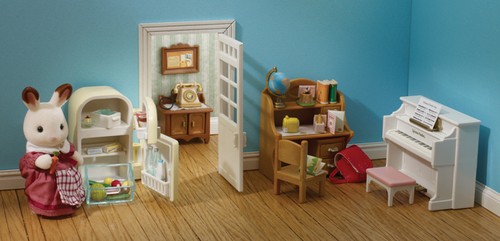 around £20 and includes over 45 pieces of furniture for all rooms of the
house as well as your first rabbit figure.
− Desk and chair set
− Telephone table set
− Fridge & accessories
− Upright piano

Popular Properties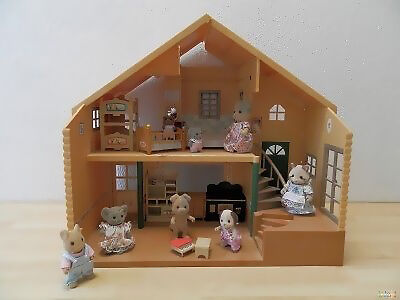 Primrose Lodge House
Move into the wonderful Primrose Lodge house to enjoy a
large open plan first floor, spiral staircase and detailed
French windows.
Comes complete with stickers allowing you to personalise
the interior to your tastes.
Sylvanian Families Grand Hotel
Give your Sylvanians a well-deserved break in the beautiful
three-storey Grand Hotel, featuring a stained glass window,
chandelier and nine rooms.
The Grand Hotel set also includes a roof terrace, reception
desk, room keys, topiary and suitcase trolley.
Sylvanian Families Treehouse
The activity-filled
Sylvanian Families Treehouse
is the
perfect outdoor addition to your collection.
The Treehouse features a slide, rope swing and Wendy
House, plus it comes packaged with two bunny rabbit
figures to get you started.
Popular People

Chocolate Dalmation Family
Add Zac, Ben, Pippa and Sarah Henry-Lloyd from
the adorable Chocolate Dalmation Family to your
Sylvanian collection.
The brown-spotted dalmations love the water and
enjoy sailing, rowing and fishing.
Village Postman
Meet Peter Petite, the Sylvanian village postman,
responsible for delivering letters throughout Sylvania.
The village postman set contains a Peter figure, postbox,
bicycle, letters, parcel, bike, postman's bag, pencil and
pad.
Playing happy families
Making the most of your Sylvanian set

There are a number of ways you can encourage your child to interact with her Sylvanian Families collection. Try not to worry if she seems a little intimidated at first, you'll soon see a change in enthusiasm as her collection starts to grow.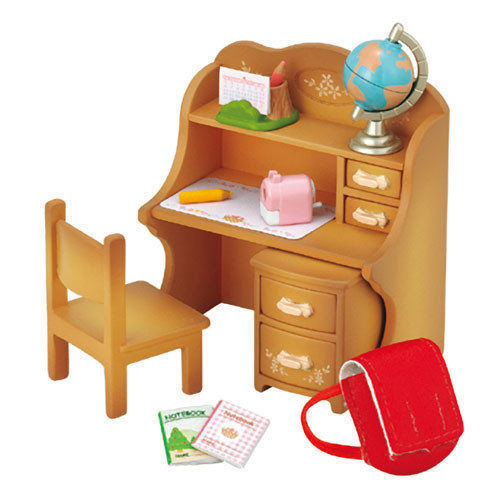 Buy a house
– A house should be one of the first pieces in your Sylvanian Families
collection. A home is more than just a building, it's a place for characters to meet, eat
and sleep.
Take them to school
– No, not literally; instead buy a school set for your Sylvanians,
complete with tables, chairs and various accessories. Enjoy preparing your
characters for a day of lessons, sit them down for lunch with friends and send them
back home for an evening of homework!
Make friends
– Just like in real life, Sylvanian friends can go to each other's houses,
host sleepovers and be told off by their parents!
Employ the adults
– That's right, you're the boss! Keep the adults occupied while
the children are at school by employing them in your various shops and stores.
Make your own outfits & furniture
– Expand your collection with a bit of DIY.
Create your own little costumes for your characters and build your own mini items of
furniture with your child.