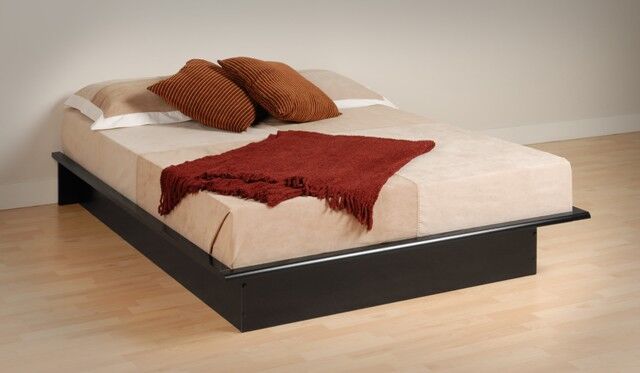 Bedrooms come in all shapes and sizes, and so do beds. Whether you are trying to outfit an entire master suite, or attempting to make do with your first studio apartment, choosing the right size bed is extremely important. A small bed in a large room only emphasises the extra space, while a large bed in a small room makes it extremely difficult to get around. Selecting the right bed size means making the best use of available space. When choosing bed size, you need to pay attention, both to the size and type of the room, the size of the mattress, and how many occupants use the bed during the night. By accounting for all these factors one can choose the correct size. Beds come in all shapes and sizes, with most average sizes found in department stores. Bedroom stores as well as online websites like eBay sell specialty sizes.
Bed Sizes
The first step towards understanding what size bed is needed, is to know what options are available. UK bed sizes range all the way from a tiny crib mattress, to the extra-large Super King. In between these two sizes is a wide-range of bed frames and mattresses to choose from. Selecting the right one depends on your individual needs as well as the size of your bedroom. Most design experts recommend choosing a bed that is proportional to the room. This means that there is adequate space all around the bed allowing you and your guests to walk all around the space without feeling impeded by the bed. If your bedroom only fits your bed and that's it, then perhaps the bed is too large. If you could instal two or three more beds into your room, then the bed is too small.
| Size | Dimensions |
| --- | --- |
| Crib | 70 cm × 140 cm |
| | 91 cm × 191 cm |
| Single XL | 107 cm × 191 cm |
| | 137 cm × 191 cm |
| Queen | 152 cm × 203 cm |
| | 152 cm × 198 cm |
| California King | 183 cm × 213 cm |
| Super King | 183 cm × 198 cm |
Before purchasing a bed, first measure your entire bedroom. Mark out the area where the bed will be placed. If the area altogether overwhelms the room, then it is too large.
Bed Sizes and Occupancy
Beds come in different sizes, intended for all different walks of life. A tiny infant does not need anything larger than a crib mattress for sleeping. As a child grows, he or she can sleep quite comfortably in a Single bed, and a Single XL bed should usually last until the teenage years. Double beds can theoretically fit two adults, but it will be a tight squeeze. Therefore, most young adults who are just starting out, use a Double for sleeping. Marriage brings an extra bed partner, so most couples purchase either a large Queen or the larger King bed. Both of these beds can easily handle double occupants. Taller people prefer the extra length of a California King, while those who like lots of room when sleeping can select a Super King. How many occupants the bed has needs, is a good question to answer prior to buying a mattress.
Room Type
Room type also influences what size mattress you need. If you live in a one-bedroom flat, for example, technically your bedroom is the master bedroom. However, if your master bedroom is considerably smaller than the master bedrooms found in many houses, you may want to carefully consider the bed size. You also do not need to spend a small fortune on choosing a luxury bed for a guest bedroom that is only used once a year or around the holidays. Children use their rooms to play in, and many do not want a large bed taking up valuable space that could be used for toy train tracks or dollhouses. Determining the best bed size for a room depends on how the room is used.
Studio Apartments
If you live in a studio apartment, then you need to look for functionality. Your living room area is going to double as your bedroom, so choose a bed that doubles as a couch. Both futons and sofa beds make excellent choices as studio apartments. If you are reluctant to purchase a convertible bed because you have unpleasant memories of sleeping on a sofa bed with a metal bar poking into your back all night, it's time to update your expectations.
Convertible Beds
Modern convertible beds can be just as comfortable as a conventional bed. Some models, like futons, still only use one mattress, but you can find sofa beds that use two mattresses for extra comfort. When purchasing a convertible bed, even if you buy one online, visit a local furniture store first for exactness. Try opening and closing the bed before deciding whether or not to purchase it. Convertible beds come in many shapes and sizes, but the Double bed works best for smaller, studio apartments.
Flat Bedrooms
Bedrooms located inside a flat, are typically smaller than those found within a home. For adults, the Double size works best since the bedroom also has to fit your wardrobe, dresser, and any other piece of furniture. Queen beds can work in some larger bedrooms, but for most, it will be a tighter squeeze. Measure the bedroom first, and if necessary, draw out a diagram on a piece of paper. If there are two people sleeping in the same bed, then sometimes you can find a way to fit a Queen into a small room. However, understand that you will end up sacrificing on space, and this may mean placing some of your bedroom furniture in the living room.
Guest Rooms
Guest rooms come in all different sizes, but they are typically used the same. Guest rooms are meant for guests who will only stay at the home for a short period of time. A Double bed is the best option for a room designed to house such guests. A Double costs less than the Queen or King size, fits into more rooms, and two people can make do on a bed of this size for a short period of time. By installing a Double bed in the guest room, you will also have extra room left over for additional furniture, or even extra storage space. If you have a tremendously large family, consider installing a bunk bed as well. This design allows up to four people to comfortably sleep in the guest bedroom.
Children's Rooms
Children require an ample amount of space to play in a room. Therefore, you can get away with using a smaller bed in a child's room than you could in an adult's room. Both the Single and the Single XL beds work well for those in the toddler to the teenage stages. The compact size of a smaller bed frees up extra space for toys, furniture, and other bedroom items. If you have several children, consider purchasing the space-saving bunk bed. With the two beds placed on top of each other, two children can comfortably sleep in the room together without having to sacrifice extra space.
Master Bedrooms
The largest sized beds are best reserved for the master bedroom in a home. Typically, master bedrooms are quite large, so they need a big bed to help fill up the empty space. Some couples prefer the closeness of a Queen bed, while others may enjoy spreading out on a King. The extra-wide Super King is so spacious that three or four people could comfortably sleep on one. If you often have a problem with your feet hanging off the mattress because the bed is too short, try the extra-long California King to remedy this issue.
Buying Bed Sizes on eBay
There are two ways to buy a bed. You can go from store to store testing out different mattresses and eventually buying the best one you see. However, this approach means you will have to pay premium retail prices. Save yourself some extra money and refrain from purchasing at the store until you see if the bed is for sale on eBay. eBay brings together sellers from all over the world, so chances are you will find multiple auctions for the bed you want. By choosing the auction with the best deal, you can save yourself some serious cash. This is why everyone from college students to budget-conscious families use eBay.
Finding Beds by Size on eBay
Use the search engine on eBay to find the bed size you want. Understand there are actually three parts to a bed: the bed frame, the box spring, and the mattress. While some types of beds, like a platform bed, do not need a box spring, most other types do. Therefore, when searching for beds by size, you need to search by parts. Find a bed frame by typing in terms like "double bed frame" or "king bed frame". You can even add limitation on materials or design, such as "wooden sleigh king bed frame". Use the same strategy when searching for the mattresses. A broad search, such as "double mattress" will return more hits than a narrow search such as "double pillowtop mattress".
Conclusion
The bed is the area where you relax at the end of the day, as well as the place where you wake up in the morning, hoping to feel refreshed and ready to take on the world. However, it is difficult to get a good's night sleep in a bed that is too small, and it is irritating trying to live in a bedroom where the bed is too large. Find the perfect medium by measuring out the size of the bedroom and then comparing it to the size of the mattress you want. The type of room also determines what size bed you might need. Do not forget about occupancy, since some couples would gladly sacrifice bedroom space if it means sleeping in a Queen instead of a Double. Finally, when you are ready to make a purchase, spend your hard earned money on eBay. You can find a fantastic bed for a cheap price, allowing you to truly get a good night's sleep.