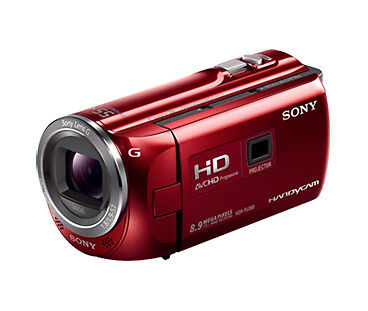 Camcorders have been capturing precious moments for three decades now, and they are still a regular sight at school plays, birthdays, and most other family celebrations. However, there are now several ways to record video, including the ubiquitous mobile phone. The ability to quickly pull a recording device from a pocket in order to capture quality video images is now commonplace, and that has led to a marked decrease in the popularity of camcorders. Despite the other options available, there are some people who enjoy the feel of holding and pointing a camcorder. Moreover, the range of manual options available on the top-of-the-range models gives the user complete control over the shooting experience and the finished product. Whereas the standard models are designed to be user-friendly, more complicated models are designed to deliver videos of a professional standard. With so many options available on the market, experienced users could be forgiven for being a little perplexed when trying to choose the best camcorder their needs.
The Different Types of Camcorder
Experienced users will not only be able to operate the latest consumer models with ease, they will often have an in-depth understanding of what makes a great video; from lighting to sound, they will often be able to make manual adjustments to create a better overall product. Applying this skill will not be possible on some standard camcorders, as many of their functions are automatic. There are four main types of camcorder available, and one in particular will suit experienced users more than the others.
| | |
| --- | --- |
| Ultra Compact | Ultra-compact camcorders became very popular for a while, as they were small and affordable devices that performed a great job. However, they are highly automated, and users have a very limited range of manual options to choose from. Although these types of camcorder have now been largely surpassed in popularity by mobile phone cameras, they are still popular for people who want to shoot video in areas where their mobile phone could get damaged. |
| | This range of camcorders makes up the vast majority of models sold in the UK. They are generally highly automated, but they deliver a user-friendly experience that makes them ideal for beginners or those simply interested in capturing special occasions for posterity. They usually have a flip-screen as a view-finder which can be difficult to see in bright sunlight. |
| | Experienced users of camcorders will be familiar with the technical aspects of shooting video, and full-featured camcorders with professional features will provide all the manual features required. They will include options to alter aperture, lighting and several other technical aspects of recording, and that means experienced users gain total control over the images they produce. |
| | This type of camcorder is hugely popular, as it can be mounted onto helmets, stands, or anywhere that a point-of-view (POV) shot is possible. Some models have slow-motion and Wi-Fi capabilities, and they are hugely popular with sky-divers, cave explorers and anyone who wants to shoot video in a first-person style. |
Features That Experienced Users May Be Interested In
| | |
| --- | --- |
| | High definition video-capture is now available with most camcorders, but there are varying degrees of HD which people must be aware of before making a purchase. An experienced user who is shooting video for professional purposes will probably want the best system available – normally 1080p HD. However, there are other versions available including 720p and 1080i. While most people will be more than happy with any form of HD, professional users will probably need the best systems possible. |
| Lens Zoom | Many camcorders will have digital zooms, but they generally don't perform as well as optical lenses at long distances; the images produced can become blurred when using a digital zoom over distance. A professional or experienced user should be looking for camcorders with an optical zoom, as they provide clearer pictures and many more manual features. |
| Recording Format | All camcorders now record images digitally, and consumers will usually find it very difficult to find devices that still record to disk or tape. There are some camcorders that still use the MPEG-2 format for recording; however, this format has now largely been phased out. Most systems will record in the MPEG-4 format, as this is compatible with most online streaming and storage services. There are also some AVCHD camcorders around, but this is a format intended for storage on Blu-ray. |
| Image Stabilisation | An experienced camcorder user may use professional equipment to keep the frame steady whilst on the move, but there are some camcorders that stabilise the image automatically. As the camera moves, the lens moves accordingly to compensate. |
| Storage | The vast majority of camcorders on sale in the UK have internal flash memory, but there are usually options to upgrade memory capacity with external SD cards. An experienced user will know that only an SD card of class 6 or above will be suitable for recording HD images. |
Optional Extras That Experienced Camcorders May Need
| | |
| --- | --- |
| Eye-Level Viewfinder | An experienced user will often want to get a better perspective of what is being filmed, and an eye-level viewfinder allows people to do just that. It is also a great alternative to an LCD screen, as viewing images on LCD displays in bright sunlight can be difficult. |
| Headphone Jacks | It is often necessary for people recording video to hear exactly what sound is being picked up – particularly in noisy areas outdoors. A headphone jack will allow the user to connect a set of headphones to get an accurate reflection of the sounds being recorded. |
| Mic Inputs | Individual mics can be placed in different locations whilst shooting areas with excessive background noise. Some mics are actually placed on people who are presenting to the camera. |
| Accessory Shoes | Accessory shoes are required if peripherals such as stands and mics are to be added. |
| WiFi Options | Inbuilt Wi-Fi allows users to upload their videos to streaming services or cloud storage servers instantly. This is a great way of providing real-time video services or adding extra storage space. |
| Manual Exposure | Most standard camcorders have automatic exposure control, as most users do not have the necessary skills to make these alterations manually. Professional camcorders will usually have options to change features such as aperture and shutter speed. |
| Geotagging | Geotagging is a feature that marks videos with the exact location in which they were filmed. |
How Experienced Users Can Find Camcorders on eBay
The best way to find camcorders that meet exact specifications is by using eBay's category-based search facility. The search should begin by selecting the All Categories link near the top of the homepage. A drop-down menu will appear, and the link for Cameras and Photography should be selected. After clicking the Search icon, a new page will load with a list of sub-categories located on the left of the screen. From this list, the Camcorders option should be selected. The user will then see items for sale under the broad category of camcorders, but it is possible to narrow the results by clicking the various check-boxes on the left of the screen. The list of options available include the condition of the camcorder, the device's zoom capabilities or manufacturers such as Sony, Panasonic or JVC camcorders
Conclusion
The basic camcorders on the market are more than suitable for the vast majority of users, as their automated features and user-friendly operation makes shooting video extremely easy. However, experienced users will often want devices that give more control over the images produced. Professional camcorders will include manual controls for features such as shutter speed, aperture and sound, and that means recordings can be optimised depending on the environment. Unfortunately, experienced users who are looking for professional camcorders will often be forced to pay professional prices. By searching for used camcorders, users will be able to take advantage of the manual features they want for a much lower price. Whilst most modern camcorders do a fantastic job these days, only professional models will deliver professional results.