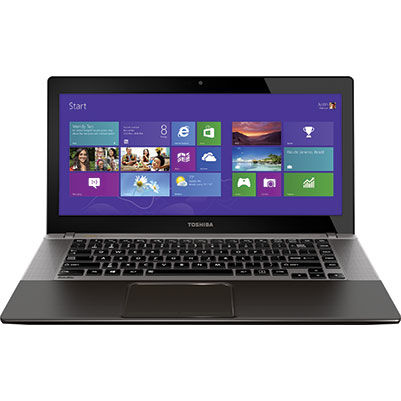 Shopping for a new computer can be a challenging endeavour. There are so many different types of computers to choose from and so many different features available on each one. The first choice to make is whether or not a user requires a portable computer. But even when the option of a desktop computer has been eliminated, there is still the decision of whether a PC laptop computer or a netbook is best suited to the user's needs as an individual. There are a number of factors to consider when making this choice including price, size, and features.
As with many electronic devices, the right portable computer for one person is not necessarily the right choice for another. In order to properly assess whether a PC laptop or netbook computer best meets your needs, be sure to consider the following factors when shopping. Both laptop computers and netbooks are easily available from electronics retailers as well as online from eBay.
Assess User Needs
One of the best ways to be sure that a portable computer is set up to meet the needs of the user is to thoroughly assess the needs of that user before purchase. Whereas some people use a computer mainly for streaming media or reading email, others have obligations that require much more computing power. A good first step towards making a determination between a laptop and netbook computer is to decide whether a user is looking for a primary computer or a device that can act as a companion to another computer.
Primary Computer
A primary computer, as the name suggests, is the computer that is most frequently used. For some people this may be a desktop computer at home or at the office, but for an increasing number of people it means a PC laptop computer. A primary computer needs to be able to not only access the Internet, but also put together professional presentations, function as an adequate word processor, and usually store at least a few documents and media files on its hard drive. Someone who is shopping for a primary computer is unlikely to find a netbook with sufficient processing or storage capabilities. For the vast majority of people who are in need of a computer as their primary device, a laptop is going to be a much better choice.
Companion Device
On the other hand, some people are not looking for a replacement for their laptop or desktop computer, but rather, are interested in having a device that can act in conjunction with another computer. Whether this companion device is better for travelling or meetings, or even for allowing students or children to access the Internet, it does not need the same range of features that are necessary for a primary computer. A netbook that connects to the Internet, streams media, and allows for basic word processing, but does not have a great deal or storage or computer power, can be a perfect companion device.
Determine a Budget
When making any major purchase, it is a great idea to establish a budget long before diving head-first into the shopping experience. This is no different for the purchase of a portable computer. Because netbooks tend to have far fewer features and options, they also tend to come at a lower price. For someone who is only concerned with price, a netbook is, therefore, the best way to meet that person's needs. While there are many laptops available at low prices as well, due to their higher complexity, they are more likely to cost a bit more as well.
Compare Processor Speeds
When deciding between laptops or netbooks, it is also a good idea to take into consideration the processor speeds of the computers. The processor speed determines how quickly a computer is able to translate user input into action. Therefore, a user who needs to run large programs, like Adobe Photoshop, or do work that requires a lot of different computer processes, like motion graphics or photo editing, is likely to require a faster processor to go along with these activities. Netbook computers tend not to have the fastest processors on the market because they are simply not intended to perform this kind of heavy computing. Some PC laptops, on the other hand, have processors that can rival many desktop computers and, therefore, can handle large projects and large programs. When processor speed is of major importance, a laptop is the right choice.
Factor in Hard Drive Size
In addition to processor speed, hard drive size is another significant difference between laptop computers and netbooks. Because netbooks are intended to make it easy to access the Internet and little more, hard drive size is among the first things sacrificed. A netbook computer is not able to store large media files, like films or music libraries, and instead, needs to access media from the cloud or an external hard drive. Laptop computers are larger in general, and therefore, can store more files without an additional drive.
Consider Travel
Both laptop computers and netbooks are portable, which means that they are suitable for travel. However, despite the fact that they are designed to be moved around, some laptop computers can be quite large and heavy, making it not nearly as convenient to travel with them. Netbooks, conversely, are specifically designed for their portability. Someone who is looking for a very lightweight computer, and does not mind if that computer does not have very many features, is quite likely to prefer a netbook.
Laptop and Netbook Weight Comparison
It is easy to make the assessment that netbooks are lighter than laptop computers, but that may not hold much sway for those who prefer specificity. The following table outlines a few popular laptops and netbooks along with their respective weights.
| Computer | Type | Screen Size (inches) | Weight (kg) |
| --- | --- | --- | --- |
| | Laptop | 15.6 | 2.4 |
| | Laptop | 14.1 | 2.0 |
| | Netbook | 12 | 1.5 |
| | Netbook | 11.6 | 1.5 |
While the weight of a computer may not be a main concern for someone who does not travel with a computer often, it can make a big difference for someone who does. Netbooks are decidedly lighter in weight, which should be taken into consideration when deciding which type of computer best meets the needs of the user.
Examine Computer Size
There is no getting around the fact that netbook computers are smaller than laptops. This is a feature that contributes to their lightweight nature and overall portability. For some people, this small size, which includes both a screen that usually measures under 12 inches across and a small keyboard, is not a problem. However, those who need to type for long stretches, or who require large displays so as to see details in graphics and presentations, can certainly be bothered by the more diminutive netbook. Laptop computers, on the other hand, can have screens as large as 18.4 inches, which is large enough for many different projects. Decide if the screen and keyboard size is very important as a user before choosing between a laptop and netbook.
Consider Media Drive Requirements
The media drive is a hardware component that has changed greatly since the first computer was introduced, and continues to evolve with technology. For people who store their media or documents on CDs or those who want to watch DVDs or Blu-rays on their computer, an optical drive is necessary. This is also an important requirement for those who want to burn CDs or DVDs for friends, family, or for themselves. Many netbook computers do not have an optical drive at all. This means those types of media tasks require an external CD drive, which is not only an additional device, but also an additional expense. Some laptops have also dispensed with a drive of this type, but many still offer it. Be sure that a computer can properly support the user's media of choice before going through with a purchase.
How to Buy Laptops and Netbooks on eBay
Many types of both PC laptops and netbooks are available on eBay. Once you have decided which one is best for your needs, it is easy to begin shopping for the perfect device. Enter some search terms that describe the device you want into the search box, which can be found on every page of the site. As with most searching, the more specific your terms, the fewer results it yields. If you know the brand of computer, for instance, if you are looking for a Toshiba laptop, you should include that in your search for best results.
Computers have many different features, options, and specifications. After some research, you probably have a good idea of those features that are important to you. Read the product descriptions thoroughly to make sure that the computer you have found has exactly the specifications you want. If there is anything that is not clear from the item listing, you can always use the eBay interface to contact the seller directly with any questions so that you can complete your purchase with confidence.
Conclusion
Depending on the type of person, shopping for a new computer can be exhilarating or it can be a chore. But no matter which type of person you are, it is important to find and purchase a computer that best suits your needs. Although laptop computers and netbooks seem very similar, there are actually many differences between the two computer styles. These differences can have a major impact on how they perform for a user.
A laptop computer may have a large, high-definition screen, but that matters little to someone who has to carry it across the country time and again and finds it much too heavy and unwieldy. On the other hand, a netbook computer that does not even have the hard drive space to store a film can present a problem to someone who needs to edit videos for work. Many people own both a laptop and netbook computer because they have a need for the specialties of both. Whichever one you ultimately choose, keep these factors in mind when shopping, and the process should be that much easier and efficient.