Body Massage Shop offers the best prices in UK and Europe for Teeter Hang Ups Inversion Tables
View our website for the best prices and the lowest prices. All our products come with the Body Massage Shop Guarantee, as we know you'll love our products and service. Visit out website for more information.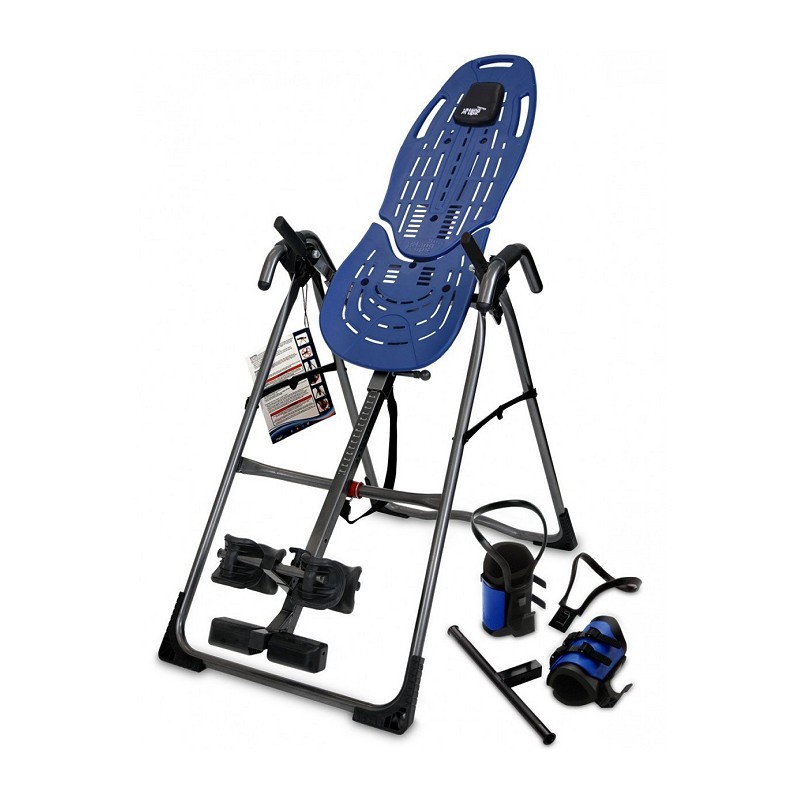 Teeter Hang Ups - the original and best, since 1981
Inversion Therapy has become popular as a way to relieve some of the back problems that are caused by decompression of the spine. Using an inversion table can also help to give the back a greater flexibility and relaxation.

Teeter Hang Ups has been making inversion tables since 1981, with the aim of producing the best inversion table available. By using the Teeter Hang Ups Table for just a few minutes each day, it could be possible to find a temporary relief from back pain, achieve better posture, improve circulation and reduce stress. All models come with an instructional DVD to show you what to do.

We offer a range of inversion tables, the most popular being the models below. Many people choose the EP-960 to get started.

Features of our inversion tables

The EP-560, EP-560 Sport, EP-960 and Contour L5 all come with the following benefits and features.

Peace of Mind

Unlike most fitness products, inversion tables are not required to conform to quality standards for manufacturing. Teeter inversion tables are voluntarily tested to meet the UL Classification 60601-1, a medical-grade standard.

Product Guarantee

Teeter Hang Ups 5-year Warranty exceeds industry standards, and the 30-day money back guarantee gives you the freedom to experience what Teeter Hang Ups can do for you.

Ergonomic Flex-Technology™

The patented design moves with you, accommodating stretches for greater range of motion. Movement while inverted encourages realignment and relaxes muscles. An adjustable pillow keeps it comfy.

Optimum Decompression Surface

The smooth surface reduces friction, allowing the body to slide and achieve the optimum decompressive stretch.

No Tear, No Stain Construction

Plastic injection-molded construction is more durable than typical nylon or vinyl beds vulnerable to wear and tear. The easy-to-clean surface ensures pristine appearance over years of use.

Ankle Comfort Dial™

The new foot platform design dials up or down for smaller or larger feet, allowing a comfortable and secure fit for the ankle clamps.

Precision Balancing

Compared with competing brands, engineering tests have shown that Teeter inversion tables are the most precisely balanced to allow controlled lockout in full inversion.

Pre-set Rotation Control

The adjustable or removable tether strap allows you to easily pre-determine your maximum angle of inversion.

Stable Base (and added floor protection)

Corner feet increase the A-frame base by 20%, and reduce sliding on hard surfaces.

Unique and Patented Security Features

Auto-locking Hinges, cam locks, and heat-treated steel parts create a product that is more secure and more reliable.

Smooth, Quiet Rotation

A de-ratter knob and specialized pivot bearings ensure a lifetime of squeak and rattle-free rotation.

Support Hand Grips

Durable, rubber-coated handles offer user assistance while maintaining a compact profile for storage.

High Quality Finishes

Features scratch-resistant powder coating and triple-plated chrome.

Quick Storage

Folds in just a few seconds to 28″ x 16″ x 66″ (71 x 41 x 168 cm).

Advanced Secrets to a Better Back

Instructional DVD includes five 10-15 minute exercise and stretching Healthy Back Classes by Dr. Shawn, including Good Morning (wake up and warm up your spine), Strength & Stretch (build your core muscles), Posture Correction (look better and function better), Gym Ball (specialize core building class), Inversion Table (to receive the maximum benefits from your inversion table).

U.S. and foreign patents apply,
Other foreign patents pending.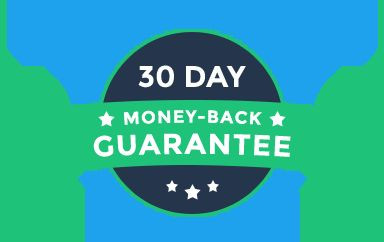 30 Day Money Back Guarantee
When shopping with Body Massage Shop, we offer a 30 day money back guarantee on all our Teeter Hang Ups inversion tables and equipment. Visit our website for more information.