Like beauty, value is in the eye of the beholder. Gold, platinum, and precious gems—they are the makings of fine jewellery, but beaded necklaces made from Czech glass are also prized among some jewellery owners for their history as well as their craftsmanship. You can find these stunning necklaces as antique, vintage, and modern pieces.
The Heritage of Czech Glass Beaded Jewellery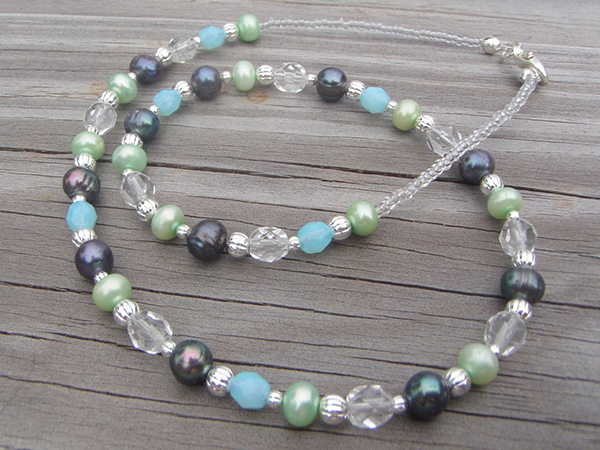 Some archaeological evidence suggests Celtic people living in Bohemia, a state in the modern-day Czech Republic, were making glass beads by the 1st century BCE. However, the glass bead industry really began in the 12th century. It came into its own in the 16th century, when costume jewellery became a major fashion trend. Czech glass beads eventually rivalled their Venetian counterparts. By the 19th century, beaded necklaces and other jewellery made from Czech glass was considered some of the best available, and new technology allowed for mass production, namely glass pressing. Czech glass beads are both incredibly uniform and quite diverse in the colours, shapes, and sizes available, ranging from tiny seed beads to larger Mali and Vaseline beads.
Czech Glass Beaded Jewellery: The 20th Century and Beyond
Making glass beads was traditionally a cottage industry, but with the 19th century, it became more industrialized and large factories sprung up. The wide variety of beads available meant that Czech glass beads were incredibly popular during the Art Nouveau (1890-1910) and Art Deco (1910-1930) periods. World War II and the rise of communism effectively killed the industry, at least temporarily. It was not until the 1950s that the government, looking for cash, revived bead making, and it soon came back into full force.
Antique and Vintage Czech Glass Necklaces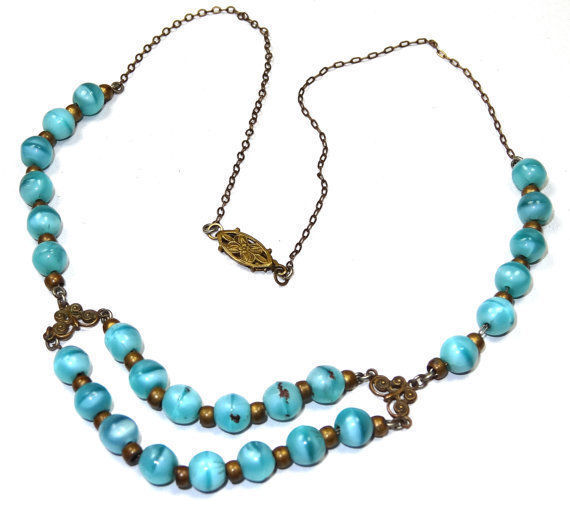 Czech glass beaded necklaces from these periods can cost a pretty penny. When buying any vintage or antique jewellery, the key determiner of value is condition. The necklace should still be in good shape, with a working clasp—if it has one—minimal wearing on the metal, and ideally not much colour fading. A final consideration is whether the piece has some sort of marking or a signature from its maker. Some names, such as Neiger, are very well-known and can increase the value of your Czech glass necklaces. You can also find new and modern pieces made using Czech glass. They may not have the same history, but they have the same beauty and diversity.