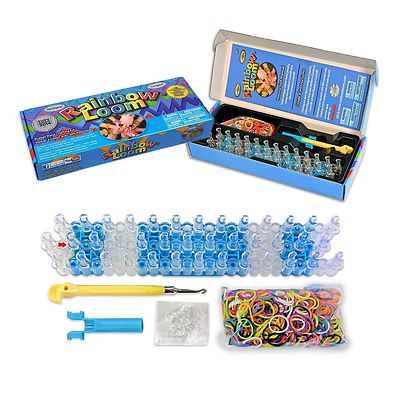 What is Rainbow Loom?
Rainbow Loom is a company founded by Cheong Choon Ng. Choon is the creator of the Rainbow Loom, Bands and Charms that are the talk of the town.

Loom Bands (should you not already know) are small, colourful elastic bands which can be used to create fantastic bracelets and charms. The Loom is used to give you the base to produce all your wonderful creations.
Why Choose Genuine Rainbow Loom?
We have all seen Loom Bands and Charms being sold on small carts in the streets right? These are cheap knock-offs which have had quite a grilling lately. There have been many reports regarding what materials they are produced with and how toxic many of them appear to be. It is best to avoid buying these cheap knock-off bands and charms because you do not want to risk getting some sort of poisoning when you could easily avoid it.

Rainbow Loom are the original makers of Loom Bands and they make sure everything they produce is done so by use of high quality, non-toxic materials.

Another issue with knock-off versions is the Loom itself, genuine Looms should have a quality feel to them with no sharp parts; fakes often have sharp corners that can easily snap the bands and sometimes cut skin. The last thing you would want after spending a lot of time getting all the bands set up correctly is for them to get snagged and torn destroying all that hard work.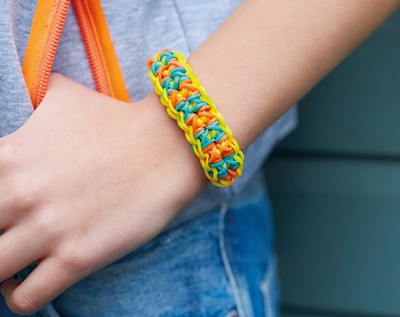 Need Help Starting?
Why not start looming your very own creations now? Not got a Loom and Bands? Do not worry, we have them
right here for you
!
Create bracelets, 3D models even clothing! Just let your imagination go free and enjoy yourself!