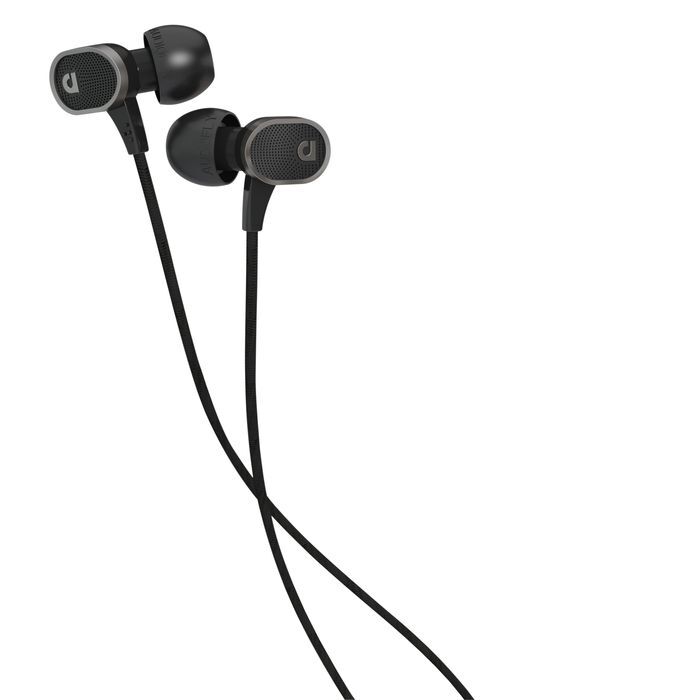 Intrusive surrounding and external noise can be a source of great irritation for all travellers. Whether motoring down the highway, reclining in an aircraft seat, exploring places of interest on foot, or getting through that long tedious commute to work, a noise-cancelling headset can prove to be a great travelling companion.
About Noise Cancelling Headsets for Travelling
The term headset and headphones are generally interchangeable. However, in some quarters the term 'headset' means a set of headphones with an output microphone for communication purposes, like making or receiving phone calls. The common features of noise cancellation headphones (for both standard headphones and headsets) are described in this buying guide, along with specifics of headset microphones.
Technology and Travel Considerations
There are two methods of noise cancellation – active and passive. Each method has its pros and cons to consider before buying headphones/headsets for travel purposes.
| | |
| --- | --- |
| Active Technology | Good quality noise cancelling headphones will filter out much of unwanted travel sounds like air cabin or jet engine noise, the rumble of train tracks or highway noise. Batteries are almost always used to power the active mode technology in these headphones / headsets. Unfortunately, this means the power source will need to be replaced or recharged at regular intervals. Travellers on long haul trips will need to check that their equipment can last the distance, or make sure they carry adequate spare batteries. In some basic models, the headphones will cease to work at all if the batteries are flat, rendering them temporarily useless. Sophisticated models let listeners switch from active to passive modes easily and instantly. |
| Passive Technology | Passive noise cancelling headphones effectively reduce unwanted noise by dint of their physical design only. With such headphones, the ear cups fit snugly over the ears, and use a closed design to block out as much noise as possible. There is no electronic signal generated to filter out sounds. Cheaper than active models, the trade-off is that they are not quite as effective in blocking out noise. |
Styles of Noise Cancelling Headphones and Headsets
Achieving good quality noise cancellation requires specific headphone designs.
| | |
| --- | --- |
| | Noise cancelling headphone models with active technology are generally limited to styles where the ear cups are over-ear or on-ear. However, recent innovation has seen a few active in-ear models appearing on the market. |
| | As with active technology means, passive headphones achieve better noise cancellation with over-ear or on-ear designs. Closed back (sealed) models prevent sound leakage. In-ear models can also be very effective as passive noise cancellation devices. It is important to find ear buds or ear tips that will be comfortable to wear for long periods. |
Choosing Noise Cancelling Headsets for Travelling
The most important factor in driving the purchase of a noise cancelling headset is the intended purpose it will be used for while travelling.
| | |
| --- | --- |
| Making and Receiving Phone Calls | Travellers needing to make phone calls to keep in touch for social or work purposes should look for headsets with the following qualities: - Bluetooth wireless compatible for smartphones. - Noise cancelling microphone. - VOIP compatible for SKYPE and other providers. In addition, the headset should be lightweight, foldaway, and have long life battery power, or easily run off the smartphone or other portable devices. |
| Entertainment | If the headsets are mainly for entertainment purposes such as listening to music, enjoying videos or even playing games, a noise cancellation headset still has much to offer. - Active and close-backed headphones will help seal off the noise so that passengers close by won't hear much of the audio and be unnecessarily disturbed. - A noise cancelling microphone will be useful if playing online multiplayer games back in a hotel room or other private area. - Stereo sound will enhance the audio experience. |
| Physical Activities and Sports | Travellers wanting to workout, go for a jog, or just do some brisk walking around their destinations, will be best served by a sports neckband style. A back-hang design that is lightweight, sweat resistant, and able to stay firmly in place is an excellent choice. Besides listening to music or radio, the item should enable the traveller on the go to pause music, answer phone calls and have noise cancellation capabilities in both headphones and the microphone. |
Features of Noise Cancelling Headsets
Increasingly feature enriched models are widely available on the market. Here are a list of common features to consider before making that final decision on which headset to buy.
| | |
| --- | --- |
| Aeroplane Adapter Kits | Adapters convert regular headphones / headsets to the standard dual prong connectors used in aircraft. The traveller can then use their own headset to listen and watch the airline on-board music and movies. The adapters usually plug into the aircraft seats. |
| Bluetooth | Bluetooth allows for ready connection with most smart phones, mp3 players and other computing devices. |
| Cords | Headset can be either cordless, corded, or have detachable cords. |
| Foldable | Foldable designs allow the headphones/headset to collapse for easy storage. Designs include foldable headbands, |
| Microphones | Microphones can be built in to the headset, requiring no active adjustment by the wearer. For travel purposes, the microphone as well as the headphones should have noise cancelling capability. The microphone can also be external as in the case of a microphone boom. These can be quickly adjusted into position near the wearer's mouth to receive a call. The boom can then be folded up out of the way until needed again. |
| Playback Controls | Headset playback controls include play, pause, stop, track forward, track backward ,and volume levels. |
| Standard and Rechargeable Batteries | Noise cancellation headsets commonly use two types of batteries: - Standard AAA batteries, or - Lithium-polymer rechargeable batteries. The length of battery life is critical to the effective use of the headset over long journeys. |
| Volume control | Volume controls can be inline and controlled by the headset, or located on the cable for manual adjustment by the wearer. |
Accessories
If the headset isn't purchased in an all-inclusive kit there are several accessories that the traveller needs to seriously consider. These include travel cases, spare batteries, adapters and cradle chargers.
Finding Noise Cancelling Headsets for Travelling on eBay
Finding a comprehensive selection of noise cancelling headset brands and models is easy on eBay. Start from the homepage and select the Shop by Category drop-down link in the top left hand of the page. Select the See all Categories link at the bottom of the drop-down list. The full listing of major eBay categories will then display. From the All Categories page, there are three major subcategory headings to find noise cancelling headsets on. These are Computers/Tablets & Networking, Mobile Phones & Communication and Sound & Vision. Select the Computers/Tablets & Networking link and the results page is displayed with a list of sub-headings. Go to the text search box at the top of the page, enter the term noise cancelling headsets and select the Search button. All the sub-headings are displayed, with the number of relevant headsets against each listed. The major heading for computer related headsets is Laptop & Desktop Accessories where hundreds of items can be found. Under Mobile Phones & Communication, thousands of noise cancellation headsets can be found. These are listed mainly under the Mobile Phone & PDA Accessories heading. Look for the Headsets sub-heading. Under Sound & Vision, several hundred noise-cancelling headsets can be found under the Headphones subheading.
Summary
Travellers are spoilt for choice in the range of noise cancellation headsets available on the market, and this can be a problem in finding the right model. A good starting place is to first consider whether active or passive headsets are the right way to go. Then look at the purpose the headset will be mainly used for, and which features will best serve that purpose.