Dressmaking is a craft that requires skill and special tools, but it allows you to create many types of clothing once you master it. There are many good reasons for picking up the needle and thread. It can save you money, allows you to make alterations, and exercises the creative side of your mind.
Make Your Own Clothing

Learning dressmaking teaches you how to make your own clothing, not just dresses. This practical skill makes it possible to produce everything necessary for the wardrobe from skirts and trousers, to shirts and blouses. Once you have the tools, such as a sewing machine, the cost of producing your clothing goes down dramatically. Dressmaking could also be great for building up a work wardrobe, as similar patterns work for each outfit. One or two sewing patterns and a variety of high-quality silk, cotton, wool, and polyester fabrics can make a variety of office wear.
Do Your Own Mending and Tailoring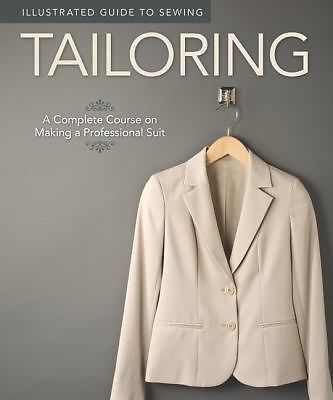 Dressmaking skills mean that you can "make do and mend" with ease. Fix small tears and rips in clothing with a needle and thread, rather than tossing the item out. Dressmaking also gives you the skills to tailor clothing for a better fit. Tailor a new shirt from the store to better show that figure or take in a pair of trousers after losing weight. There are a few special techniques for clothing alteration, and a good tailoring handbook can help show you the ropes.
Create a Unique Look
Be your own designer and create a one-of-a-kind look. Create dresses and other clothing from your own handmade patterns on tissue paper, or alter the clothing patterns you purchase. Even if you decide not to alter any patterns or work on your own, you can still be unique. The fabric, ribbons, decorative accents, and even colour thread you select all help to create an original item of clothing that no one else has.
Dressmaking for Wellbeing
Dressmaking and other crafts offer health and wellbeing benefits. Research shows that "crafting" reduces anxiety and stress, eases depression, increases happiness, and may even help to protect the brain from age-related damage. The effects of being deeply absorbed in a craft, such as sewing, are similar to meditation. Crafters become so immersed in doing one activity well that their other problems, pains, and discomforts tend to be pushed aside. Working on particularly complex patterns stimulates the brain's memory, attention span, creative side, problem solving skills, and visuospatial processing.