Windows 7 32bit and 64bit - which is best for you?
With the release of Windows 7 offering 32bit and 64bit versions many people are confused on what they should be buying and installing. Here is some information I have found that should help clear things up!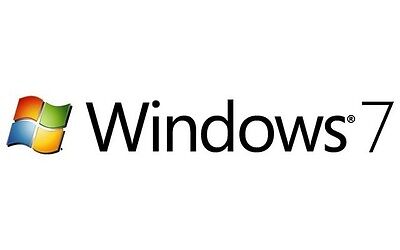 Windows 7 Retail
Not only are there several Windows 7 editions to choose from (home premium, professional, ultimate etc..), you can also decide if you are going to run a 32 bit or 64 bit version. If your computer processor is more than a few years old there is a good chance that you can only run the 32 bit version of Windows 7, however if you have a modern processor you may be able to choose the best one for you.
The 32 or 64 bit architecture refers to the memory address length that can be referenced by the processor. This also has an impact on the maximum amount of memory that can be utilised, which is 4GB for a 32 bit CPU (but in reality the maximum accessible ram is closer to 3.4 GB due to other hardware allocations).
Having the 64 bit version doesn't automatically make all applications faster because much of today's software at the moment is optimised for 32 bit. You'll need software specifically optimised for 64 bit processing to take advantage of any speed improvements. Fortunately, many games are already starting to include such enhancements.

Some Pros and Cons of a 64 bit system:
You can address much more than 4GB of memory, which is ideal for avid gamers, CAD, video editors and heavy multi-taskers. However, any 32 bit software you use will still be restricted to 4GB memory – you need a 64 bit CPU, OS and applications to take full advantage of the extra RAM.
16 bit applications will no longer run. Although this is unlikely to be a problem, if you use very old software (from the Windows 3.1 days!) then it will not work under a 64 bit OS.
Existing 32 bit drivers no longer work.If you have older or poorly supported hardware you may find that it can no longer be used. If you have an old scanner or printer that works in Vista you may not be able to get it working in 64 bit Windows 7.
Unsigned kernel-mode drivers no longer work. Along with the issue above, the inability to run unsigned kernel mode drivers will cause problems for old hardware. (There is reportedly a way to bypass this check).
Running some 32 bit applications on a 64 bit OS could actually be slower. The additional overheads in running 32 bit software in 64 bit mode could cause a slight degradation in performance. It will take some time for 64 bit software to become the norm.
So if you thought that using the 64 bit version for a 64 bit processer is an obvious decision - it really depends on your system. If you have a 64 bit capable CPU but use older hardware, it would be safer to stay with a 32 bit version for the time being to ensure that you don't need extra upgrades.
If you've got the latest hardware and drivers are available, then it would be worth while taking the step up to the 64 bit version. If you regularly work with resource hungry applications that are 64 bit optimised (such as video editing, CAD and image packages) then it would be especially beneficial to be able to work with over 4GB of RAM amongst the other improvements.
How to test if your processor is 64bit compatible
Download and run GRC's SecurAble processor testing application. The download is only about 100k, and like everything from GRC, doesn't require an install. SecurAble will quickly tell you if your processor supports 64 Bit instructions.
In the not too distant future, 64 bit computing will be a common standard – as all hardware from the last couple of years has been designed with this in mind. Until a complete upgrade cycle has passed for the majority of users, there is still a strong case for some users to stick with 32 bit Windows for the time being. Once more 64 bit applications start to appear, it would be a good time to make the switch to the new architecture.
Retail versions of Windows 7 includes both 32-bit & 64-bit discs on the box in case you are undecided or prefer to make the jump to the 64-bit version at a later time.
Hopefully this will make things a little clearer!
If you have found this useful please VOTE "YES" below.