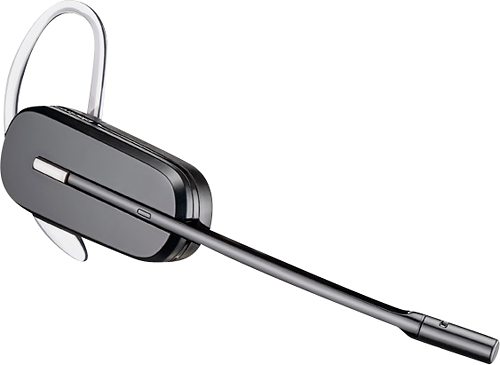 Video game players know the importance of a quality headset when communicating with fellow gamers during online game play. Being able to clearly hear commands and to respond can be the difference between winning and losing a competition. Wireless headsets are by far the more popular choice over hard-wired units; the freedom of movement and absence of wires to get tangled with give wireless users more flexibility.
Having a good wireless connection is the key: a link that has static, cuts out, or intermittently drops is a real aggravation. Wireless headsets often take a fair amount of abuse, so the unit must be manufactured with a sturdy design and quality electronics; moreover, the headset must be comfortable to wear. Most users also want an attractive appearance. One can purchase wireless headsets at electronics stores, department stores that sell electronics, and game outlets. Along with the widest selection and competitive prices, however, eBay also offers the convenience of online shopping.
Components in a Wireless Headset System
Depending on the design of the wireless headset there may be additional components besides the headset itself. Selecting the best headset for a particular gaming system depends on the capabilities of the game console. Listed below are the various components that are included in wireless headset systems.
Bluetooth Headsets
Similar in design to a wireless phone Bluetooth earpiece, these Bluetooth units have no additional components other than a USB cable for recharging. The earpiece design with a directional microphone can pick up more ambient sounds than the noise reduction boom microphone that is positioned directly in front of the mouth. Some Bluetooth units come with one or two ear covers and an extended microphone. One advantage of Bluetooth headsets is their ability to be connected to mobile phones that are Bluetooth-enabled. Bluetooth headsets for listening to music are quite common but do not come with microphones, so buyers must ensure they are looking at a Bluetooth device designed for game play. Bluetooth headsets only work with a game console that is equipped with Bluetooth capabilities.
Wireless Transmitter
Non-Bluetooth devices require a wireless transmitter to send the audio signal back and forth between the headset and the game console. The transmitter will have a power connection that usually plugs into a USB port on the game controller. Audio input jacks connect either to the game console or a television set depending on the manner in which the game console interfaces with the display unit.
Wireless Headphone
Headphones can consist of earpieces that clip over the outside of the ear or of various ear covering designs. Single-ear headphones have a foam pad cover that rests on and covers the outside of one ear. The single-ear design has a tension strap that goes over the top of the head with a pad that rests against the skull above the opposite ear and includes an adjustable microphone. Single-ear design headphones can generally be worn on either ear. Headphones that cover both ears may be the foam type that rest against the ears or the noise-cancelling design that completely cover the ears with a padded insulation earphone cup surrounding the entire ear. Some wireless headphones have a wire that attaches to a wireless game controller;; others connect wirelessly. Another popular feature of some wireless headphones is the ability to configure surround sound stereo input if the game console supports it.
Popular Brands of Wireless Headsets
There are a number of different manufacturers that produce wireless headsets for gaming. Different brands have various models to choose from with an assortment of features. From surround sound audio to programmable settings that are designed to enhance the gaming experience, these brands offer unique features that gamers have come to rely on during competition. Some of the more popular brands are listed below.
Turtle Beach
Turtle Beach is one of the premier brands of gaming headsets. Gamers enjoy the quality construction of the earpieces, headband, and microphone; the heavy-duty design fits the head snugly and the available options allow buyers to customise their purchase. Most Turtle Beach wireless headsets are programmable; many offer 360-degree surround sound and customised voice prompts. The full over-ear closeout design blocks ambient noise and the boom microphone is insulated to reduce unwanted noise interference. Turtle Beach headsets come with a microphone monitor feature so that gamers hear their own voice through the headset, reducing the tendency to shout when speaking. Turtle Beach has headsets designed specifically for Call of Duty Black Ops II to bring the gaming experience right inside the player's head.
Astro
Astro gaming headsets are built with comfort as a primary feature. Gamers who compete for extended periods of time will enjoy the nicely cushioned, full close-out ear cups and the minimal tension from the padded headband. Digital surround sound puts the gamer right in the middle of the action, and Astro's custom mixamp feature allows the user to adjust the game to voice balance with four equaliser modes to choose from.
Steelseries
Steelseries is a well-known name in the world of gaming, and Steelseries headphones are popular with many hardcore gamers. The wireless 7XB has a number of unique features including a retractable microphone that fits into the left ear cup and easy headphone disassembly for storage or travel. The ear cups are exchangeable between leather and cloth and have large around-the-ear cushions with a snug fit headband. Steelseries ExactSND features provides three sound equaliser settings for custom listening experiences.
Sony
Sony wireless headphones are produced primarily for Sony's PlayStation 3 system. Sony has over-the-ear cup design headphones as well as the small Bluetooth hand-on-the-ear models. Sony wireless headphones have available surround sound and preset gaming modes for select game genres. The stylish Sony Pulse headset has a built-in microphone, instead of the wraparound mic, which is positioned in front of the mouth.
Microsoft
Microsoft has a single-ear headband style with an adjustable microphone and a hang-on-the-ear Bluetooth wireless unit. Microsoft wireless headsets are only compatible with the Xbox gaming system.
Wireless Headset Compatibility and Cost
Headset manufacturers design their equipment to be compatible with specific gaming systems, so buyers need to know if the headset they are considering for purchase will work with the gaming equipment they have. The following chart lists popular brands of headsets, the gaming systems they work with, and the comparative price of each.
| Headset Brand | Gaming Systems | Price |
| --- | --- | --- |
| Turtle Beach | Xbox,, PlayStation, Nintendo,, PC | $$ to $$$$$ |
| Astro | Xbox, PlayStation,, PC | $$$$ to $$$$$ |
| Steelseries | Xbox, PlayStation, PC | $$$ to $$$$ |
| Sony | PlayStation | $$ to $$$ |
| Microsoft | Xbox | $$ to $$$ |
Turtle Beach has the largest selection of wireless headsets, and prices run from moderate to expensive, while Astro and Steelseries have fewer options to choose from but produce quality products. Sony and Microsoft produce basic headsets for their own branded systems. Many gaming headsets both wireless and wired are also compatible with stereo equipment and can be used for enjoying music or other broadcast entertainment.
Conclusion
Online and PC gaming is a huge industry in which many people enjoy participating. Competition is intense, competitive, and quite serious at many levels. Any tool or game accessory that can give an individual a slight advantage in the game is considered a valuable addition to the gamer's equipment. Such is the case with headsets designed specifically for game situations. When participating as part of a team, it is essential for teammates to be able to communicate effectively with each other. The ability to hear even minute sounds can mean the difference between winning and losing a competition.
Wireless headsets provide one less thing for the player to have to deal with during the course of the game. The freedom of unrestricted movement is a big advantage to anyone who plays for extended periods of time. Finding just the right headset that is a good match to the player's favourite game is the key to getting the most value out of an equipment purchase. The ability to configure the headset to specific game features is just the advantage that may provide the difference in a competitive match.