Workwear Vs Normal Clothes?
When you go out to work you want to look professional and wear clothes that have the advantages of additional features that enable you to work more comfortably, safely and efficiently. Workwear is designed to be hard wearing, comfortable and functional with a fit that allows more freedom of movement in a work environment, where manual labour is undertaken or you are exposed to the elements.
Normal clothes on the other hand are mainly designed around fashion and trends and as we all know this does not necessarily equate to comfort, durability or functionality. Also "fashion clothing" does not always offer a very good quality Vs price ratio as you may be paying for the brand rather than the quality of the material and manufacturer.
Therefore, even if you're not a tradesman, farmer, landscaper or forestry worker, this style of clothing is just as useful for the gardening, working around the home, fishing and even walking the dog.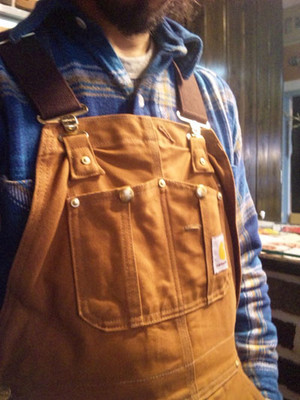 Now there is clothing available that meets all the demands of
workwear
, but is fashionable and stylish, allowing it to be worn whether you are at work or play!
It is commonly perceived that workwear is worn purely as a functional "tool" to help do a job and that how you look, feel and wear doesn't really matter. NOT TRUE! This may have been the case years ago when people donned their work clothes (quite often normal clothes that had already started to wear out) or put on their standard overalls or uniforms without a second thought, but times have changed!
Workwear has changed dramatically over the years and has many benefits which are not incorporated in normal clothes. This has been achieved with the use of scientifically designed materials (previously used specifically for sportswear with the athlete in mind) and innovative designs in terms of style and function.
Our range of workwear offers many of the following benefits:
Materials - These have been adapted to provide hard wearing, long lasting and quality workwear and include 12oz cotton duck, a choice of denims, polyamide, cotton, polyester and fleece. Not forgetting the "new age" technology treated materials with micro fibres.
Moisture Control - Material that is effective in "wicking away sweat" much faster than standard materials.
Odour Resistant - This is when a neutralising agent is engineered into the material.
UV Protection - Protecting your body from harmful sunrays.
Regulate Temperature - Featuring materials that "breathe" plus ventilation panels, thereby stabilising body temperature.
Flat Seam Stitching - Double or triple stitched for greater comfort and strength.
Extended Motion Range - Incorporating engineered features that allow full overhead arm motion.
High Visibility - Either incorporated on outer layers such as jackets with 3M Scotchlite reflective tape or "in-built" as in the Scruffs 'Stay Dry' polo shirt.
In certain jobs it is acceptable to wear either workwear or normal clothes. This would be in such cases where:
The nature of the work doesn't require protective clothing from the elements.
The work isn't of a heavy manual nature.
No special features such as multi-function pockets or high visibility are required.
Certain conditions where work wear would be preferable would be areas of work where the clothes have a particular function needed for the job:
Work requiring multiple utility pockets for carrying small tools/ utensils such as tape measures, pens/papers & mobile phones, etc.
Clothes that have a protective element for workers who work outside in extreme weather conditions.
Work situations that require the use of hi-visibility garments due to movement of traffic/ forklift truck, lorries, etc in line with PPE regulations.
Jobs that have a heavy physical demand. Function on clothes could include padded knee and elbow sections.
Trousers/ shorts that incorporate hammer loops and adjustable tool belt loops and wide leg openings that fit over work boots/ shoes to help make doing the job more efficient.