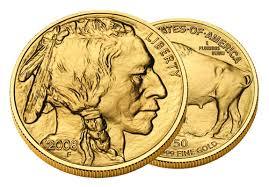 Add a caption
In coin collecting, the condition of a coin is paramount to its value
The history of coins extends from ancient times to the present, and is related to economic history, the history of minting technologies, the history shown by the images on coins, and the history of coin collecting. Collecting coins is a lot of fun, and it can be profitable, too.
You can start your collection right from your pocket change, or you can build a collection of classic coins or bullion by buying from dealers. Coin collecting is an interesting hobby. Most collectors start as children, some are handed over their collections by their parents or grand-parents and discover the joy of collecting at an early age, some come to collecting later in life, triggered by an interesting coin issued for an event or by an interesting coin issue with the prospect of potential value increase. Coin collecting is a hobby embraced by people of all backgrounds, including a surprising number from the worlds of entertainment, sport, and politics.
For example, President Franklin D. Roosevelt was also a dedicated amateur collector, as was his Secretary of the Treasury, Henry Morgenthau, at a time - the 1930's - when the popularity of both coin and stamp collecting soared in the USA.
Another example is King Emmanuel III of Italy who owned a collection of over 100,000 coins.
Some of the most impressive coin collections in the world were brought together by wealthy private individuals or families. Baltimore businessman Louis E. Eliasberg Sr. actively collected coins from the mid - 1920's until his death in 1976. He was the only person ever to assemble a complete collection of circulating United States coins by date and mint mark. The only coin that Eliasberg did not have in his collection was the 1849 US Double Eagle, the only example of which is in the possession the Smithsonian Museum in Washington DC. Eliasberg's collection was sold off in the 1980s and 90s, raising over $57 million.
So, decide when to start and what to collect, and buy coins because you enjoy them, not because you hope to get rich.