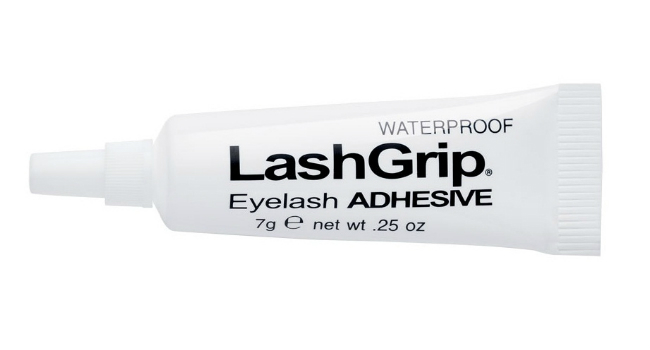 Eyelash adhesive is an important addition to anyone's make-up bag that contains false eyelashes, and it is important to carry some spare with you in case of an emergency. eBay is a great way to shop for eyelash adhesive and it is easy to find a wide variety of brands and different types of adhesives via the website.
Strong eyelash adhesive is important and it comes in a clear glue or in a black coloured glue. Many avid shoppers like to buy adhesive that is fast to dry and some people like to buy semi permanent glue while others like to use glue that will stick for one use. Self adhesive eyelashes are also available but for those who prefer to stick their false eyelashes with glue themselves; eBay offers a simple to use online shopping platform.
Shopping for the Best Adhesive
The best adhesive will be affordable and simple to apply. How long the adhesive lasts is partly up to the buyer, as it is possible to buy adhesive that will last for anything from one use to 10 weeks. Some wearers like to use black coloured glue as this gives the eye a naturally darker look, which is ideal for anyone wanting to achieve a smoky-eyed look with their make-up. Anyone with naturally dark eyelashes may also prefer to use the black coloured glue.
Others prefer to use a clear glue that cannot be seen and both options are available on the eBay website. The transparent adhesive is often popular with first time users as it is less noticeable if a mistake is made when applying the glue.
Adhesive for Everyone
Many people like to wear false eyelashes in a bid to accentuate their eyes and make their eyelashes appear more luscious and thick than they naturally are. It is important to ensure that good, strong glue is used when applying any style of false eyelash from the thick lashes to the more natural thin lashes.
A Choice of Colours
From transparent glue to black glue, which adhesive people choose to wear is mainly down to personal preference, as both glues provide a strong bond. Anyone with a naturally dark complexion or dark eyes might prefer to add to their natural tone with black glue on their lashes. For wearers with a paler complexion or pale skin around the eyes, a transparent glue might be the more preferable option.
Adhesive for Individual Lashes
Some people choose to wear false eyelashes that are applied individually. These lashes must therefore be glued onto the eye individually and it is possible to buy glue from eBay that is designed specifically for use on individual lashes. It will take slightly more time to stick individual lashes to the eye rather than stick them as one strip, and which option the wearer chooses is a personal choice as both outcomes have a similar appearance.
Sticking Options
Anyone who is a fan of using false eyelashes will know how important it is to choose a sticking option that suits their own style. Some people like to wear false eyelashes for many weeks without removing them and for this, semi permanent glue is needed. For those who like to remove their lashes after just one use, a more regular type of adhesive can be purchased. The last option for sticking false eyelashes to the eye area is to use lashes that come with an adhesive already applied so they stick without the use of additional glue.
| Adhesive Type | Outcome |
| --- | --- |
| Semi Permanent: The wearer doesn't have to worry about the eyelash coming off in the middle of use. | Semi permanent adhesive is ideal for people who wear false eyelashes on a regular basis and are tired of continually removing the lashes. |
| One-use Only: The false eyelash is not stuck on too hard so it feels less invasive and can be removed at the end of use. | This type of adhesive is perfect for anyone who likes to wear lashes for special occasions, rather than all the time. |
| Ready to Stick: These can be taken on and off whenever desired and are easy to apply. | This option is the only style of adhesive that comes already attached to the eyelash and doesn't need to be applied by the wearer. |
Buying Affordable Adhesive
eBay is a simple way to shop for affordable eyelash adhesive. Everything from semi permanent glue that will last for up to 10 weeks through to adhesive that will last for one use, all kinds of eyelash glue is available at an affordable price. It is important to find glue that will stick for the desired amount of time, which means that it is important to find good value for money deals on the best adhesives available.
Adhesive for Sensitive Eyes
Wearing false eyelashes can help wearers to achieve a whole new appearance but anyone who suffers from sensitive skin around the eyes might need to buy adhesive that is designed especially for people who suffer from allergies and other skin problems. eBay sells adhesives that is made for people with sensitive skin and here are some of the main features of this type of glue:
Less fumes
A strong adhesive
Reduced irritation
This glue, like others, should be applied to the eyelashes rather than the eye area and then the lash should be applied to the eye. Anti-allergy glues can come as clear glue or black and some will come in a white colour that will turn clear after application.
Semi Permanent Adhesive
Semi permanent adhesive is perfect for people who enjoy wearing false eyelashes for long periods of time. Some semi permanent glues will last for up to 10 weeks with seven weeks often being the minimum amount of time that the glue will last for. A strong adhesive like this should be applied carefully and it is important to apply to glue to the eyelashes themselves rather than directly onto the eye area.
Waterproof Eyelash Adhesive
People who enjoy going swimming a lot or who are in regular contact with water, a waterproof glue might be the best option to go with. Waterproof eyelash adhesive is simple to apply and is readily available on the eBay website. Like many glues, it comes in the choice of clear glue or black glue.
Handbag Size Adhesive
Travel sized eyelash glue is available on eBay and small tubes of adhesives can be carried around in a handbag with ease. These can be used when going on holiday for business or pleasure or they can simply be added to a handbag on a night out in case of an eyelash emergency.
Adhesive Eyelash Holders
Applying false eyelashes takes a certain amount of practise and skill and it is often far easier to apply eyelashes with the help of a holder. These holders will literally hold the adhesive without drying it out and is useful during the application process. Many of the best adhesive holders are made from jade stone as jade is a naturally cold stone that will help to keep the glue moist and stop it from drying or hardening too quickly.
How to Buy Eyelash Adhesive on eBay
eBay sells a variety of false eyelashes and adhesives and it is a simple way to shop via the internet. The first thing to do when you visit the eBay website is place your cursor over the drop down menu at the top of the page where there is a list of categories to choose between. Then select the Health and Beauty section by clicking on it and you will be provided with another list of sub-categories that you can then browse through and click through to.
If you know exactly which brand of adhesive you want or what type of glue you want such as semi permanent glue, then you can also use the search tool option. This is a simple way to look for specific products and can be used to narrow down a search to more specific products.
If you would like to read more information on how to shop via the eBay website, then check out the Search Tips page for further details.
Conclusion
Whether you want to wear thick, long false lashes to completely alter your natural appearance or you simply want to add some depth to your natural lashes, it is important to choose a good adhesive. Strong glue can be used for semi permanent wear, which is ideal for people who like to wear lashes for long periods of time without replacing them with new lashes.
For those who like to replace their lashes or only wear them occasionally, a less permanent adhesive is also readily available and is a popular choice among wearers. eBay provides a safe and secure way for online shoppers to shop and with a choice of colours, brands and different styles; shopping for false eyelash adhesive online is simpler than ever before.