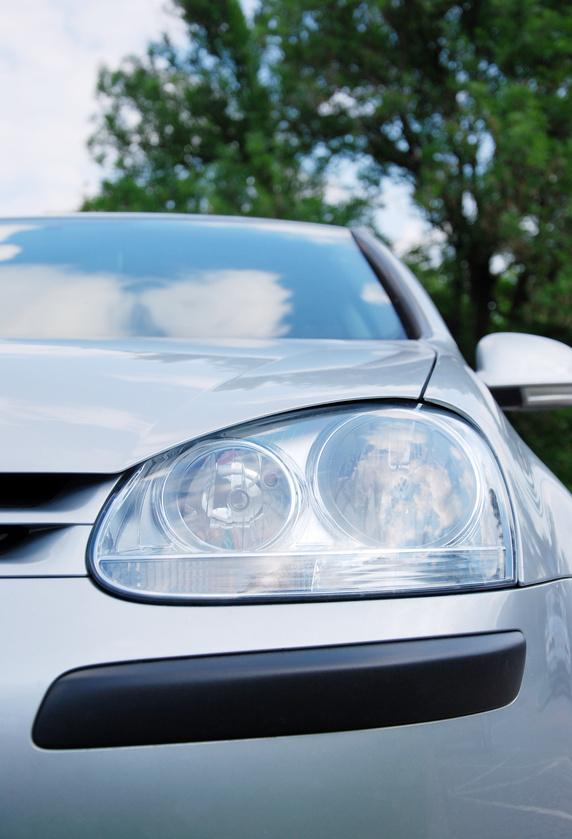 The Volkswagen Jetta is one of the most popular cars in the world, and has been for several decades. The first Jettas were produced in 1979 and since that time, the car has had several name changes and redesigns, all while retaining a good deal of popularity. Jettas have even featured unique features like diesel engines that are not often found in cars of that size. A used Jetta is often in demand, and they are purchased frequently from car dealers as well as online via websites like eBay.
Since there are so many Jettas available, choosing the right one can be quite difficult. Before making a decision, it is important to first evaluate both past and current models of the Jetta model in terms of what features they have, what kind of performance they are capable of, and what problems and issues to be aware of. With the proper information, it is possible to make a decision that can provide the ideal car for your situation and circumstances.
About the Jetta
In the late 1970s, Volkswagen had been successful in the automotive market with the release of the Golf. The Golf was a hatchback that did not have the cargo room found in a traditional sedan. In the 1970s, Volkswagen was attempting to name all of their cars for winds, or wind related concepts. When the time came to name their new vehicle, they opted to name it after the idea of a jet stream, hence the name 'Jetta'. To appeal to those who wanted a separate cargo area, the Golf frame was modified to create the Jetta. From the beginning, the Jetta was popular in North America, and to a lesser degree in Europe. Part of the reason for the instant success of the Jetta was that it was considered an especially safe, reliable car. Early buyers singled out the handling and decent brakes associated with the model.
Types of Jettas
Since 1979, there have been a number of Jetta models offered to the public. For the most part, these models are distinguished by the type of engine they possess. There have been, however, some changes in size and configuration over the years, that also help to differentiate between the types of Jettas.
Two-Door Sedan
One of the initial models of the Jetta that was available was the two-door sedan. This version of the Jetta featured all of the engines types found in the four-door model. This model of Jetta was specifically designed to replace the rear-engine Volkswagen Beetle that had previously been produced in the United States and Canada. The two-door sedan was quite popular among many buyers, especially those located in urban areas. It was finally discontinued in 1996.
Four-Door Sedan
The initial four-door sedan had the same frame and engine as the two-door model. There were several engine options available at the time. For the most part, these options were distinguished by the name of the car model. The Jetta GTI, for example, had a fuel-injected engine, sport suspension, and front and rear anti-sway bars, among other things. The GLI was similar to the GTI, but had some cosmetic differences including different trim as well as some additional gauges on the dashboard.
Jetta TDi
The Jetta TDi is the version of the Jetta that features a diesel engine. There are two main versions of the TDi, one with manual transmission and the other with automatic transmission. The diesel engine in the TDi has a number of desirable benefits. The primary benefit is that it is highly fuel-efficient. Those who buy a TDi can expect to save a good deal of money on fuel costs over the lifetime of owning the car. This high fuel efficiency means that the TDi is more environmentally friendly than other models. In many cases, environmentally conscious people choose the TDi over a hybrid because the TDi is earth-friendly without sacrificing power or engine torque.
Emissions Issues
It should be noted that in 2007 and 2008, there were no TDi models produced. This was because the diesel engine did not conform to stricter emissions standards. In 2009, the TDi returned, with an engine that conformed to tighter standards, meaning that an already environmentally friendly car became even friendlier.
Jetta Generations
Cars that have been around as long as the Jetta have typically undergone a number of changes over time. For the most part, an auto company should produce a new 'generation' of cars every six or seven years, with design changes and new features included. All of the cars that belong to a single generation are usually made with the same design and any changes are often relatively minor.
| Generation Years | Significant Changes |
| --- | --- |
| 1979-1984 | More powerful engine introduced in 1981 |
| 1985-1992 | Minor exterior enhancements in 1988 |
| 1993-1999 | Larger body; different exterior design |
| 1999-2005 | A GLX luxury model introduced; GLI sport model introduced |
| 2006-2010 | Turbocharged engine; new exterior design; rear side airbags |
| 2011- | Introduction of Jetta R high performance model |
The current generation of Jetta models also include the SportWagen, as it is known in North America. In Europe and the UK, the SportWagen is actually sold as a variation of the Golf. It offers more cargo room and a different exterior design than most Volkswagens.
What to Consider When Buying a Used Jetta
When buying a used Jetta, regardless of whether or not it is from a dealer, or online via eBay, there are several factors that should be taken into consideration. It should be noted that for used cars, Jettas are known to hold up reasonably well over time, and many of the same rules that apply to buying any used car should be applied to buying a used Jetta.
Age
The different generations of Jetta are fairly easy to distinguish from each other in terms of design. If the classic look of the boxy 1980s model of Jetta is more appealing, it can help to narrow the search down to cars from the 2nd generation. As is the case with all cars, buying a used car that is more than a decade old can be a risky affair. It is also important to note that the older a car is, the harder it is to find parts for repairs should any problems arise. In the case of the Jetta, finding parts for older models is difficult due to the popularity of used models over the years.
Treatment
Cars that have been kept in humid areas tend to experience quicker deterioration as time goes by. This is more significant when the air has a lot of salt in it, as is the case in coastal areas. Cars that have been only driven in drier areas tend to hold up better. It is also helpful to know how many owners a car has had prior to purchase. Cars that have had multiple owners are usually in worse condition than cars that have had a single owner.
Modifications
The Jetta is a car that has been highly popular for many years. One of the reasons for its popularity is that it can be easily modified. Anything on a Jetta can be modified, including the interior, the exterior, the engine, and much more. For this reason, many used Jettas have been modified, at least to a degree. When buying a used Jetta, it is important to discover if any modifications have been made, and if these modifications inhibit the safety or functionality of the vehicle. Some modifications may also make the car less appealing to the individual buyer.
How to Buy a Jetta on eBay
Many of those who wish to look for a Jetta may come to eBay for the exceptional deals. There are many Jettas, both new and used, available for purchase. With eBay, there are new items for sale all the time, so if a potential buyer is interested in finding a very specific Jetta, periodic visits can often reveal new buying options. The best way for any potential buyer to find a Jetta on eBay is to use the search bar that is found on every eBay page. The search can be simple by possibly consisting of the word, 'Jetta', or it can be more complicated and include the model name and year as well.
Investigate
Buying a car on eBay is very common and there are many satisfied buyers and sellers that use eBay from all around the world. However, it is still important to make certain that each item purchased is going to fit your needs, and that you protect your financial investment. For this reason, it is important to carefully read through the product description that accompanies each item is sold on eBay. This description can detail a car's history and potentially illuminate any problems or damage to the vehicle.
Conclusion
The Jetta is one of the most popular cars in the world, and has a lasting appeal to many different types of buyers. The boxy design of the early models resonated with many people, helping to make it a massive financial success for Volkswagen. The Jetta has undergone a number of additional changes over the years while still retaining an extreme popularity. For this reason, many people purchase a used Jetta, as they usually have outstanding resale value. For anyone looking to buy a Jetta, whether it be new or used, it is helpful to be aware of the different types of Jettas that are available, as well as what changes have been made over the past years.
It is important to note that the diesel engine version of the Jetta is popular among many drivers. Considered environmentally friendly due to the fact that it gets excellent fuel efficiency, the diesel engine version is a top seller. Buying a used Jetta can become quite complicated, especially if the buyer is more interested in an older model. Older models are typically harder to find parts for, and used cars that have been used in harsh environments tend to deteriorate more quickly. With a clear understanding of what makes one Jetta different from another, buying one is much easier.