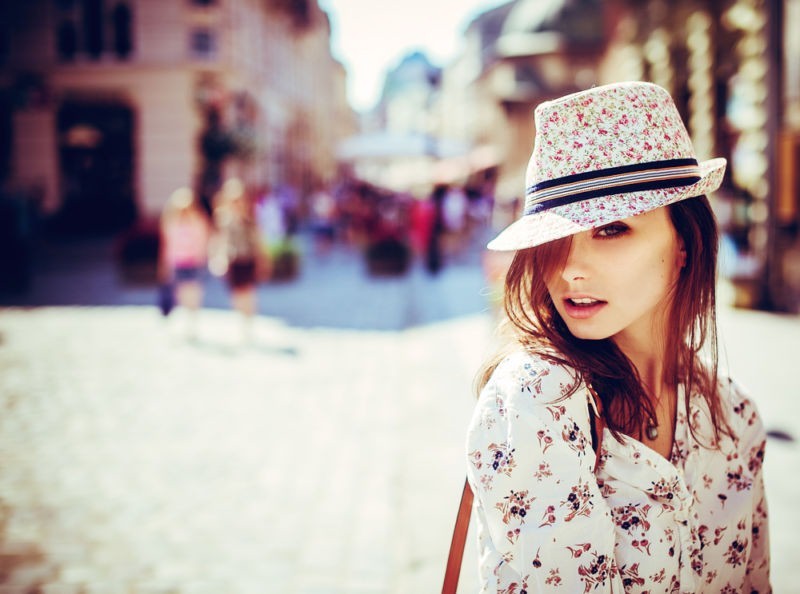 Say Yes to Yellow
If you love nothing more than whipping out vibrant hues on a sunny spring day, you're in luck!
Yellow is massive this year and with everything from amber skirts and canary dresses to saffron cut-offs and marigold blouses you won't be short of choice – just aim to select garments that complement your skin tone.
If you've a pale complexion, for instance, pretty pastels will work against porcelain features whereas deeper shades of yellow can look striking next to darker skin.
While yellow's sure to be all over the high street this season, you'll also find an array of stylish garments on eBay and can even check out, luxurious, high-end pieces from the likes of New York fashion designer Rosie Assoulin.
You could even take your inspiration from Kate Hudson or Alison Williams, both of whom were seen rocking eye-catching yellow-inspired frocks from the Michael Kors collection at the New York Fashion Week 2015.
Gorgeous in Gingham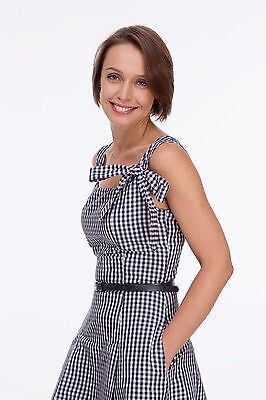 Bardot started the craze, and now it's back When Brigitte Bardot wore a pink gingham dress to her wedding back in 1959, it started a trend which caused a shortage of gingham fabric in France.
Now this classic style is back for spring 2015 with the likes of Rihanna already spotted wearing a Joseph Altuzarra pink gingham suit from his spring 2015 collection to the LA premiere for the MAC Cosmetics and MAC AIDS Fund film, It's Not Over (sans shirt of course).
That's right, this retro design is set to be a wardrobe staple for the new season and don&'t worry about looking like an old picnic blanket or a jar of granny's homemade jams as it's been given a refreshing spin with designers including Diane von Fürstenberg, Michael Kors and Oscar de la Renta all unleashing sensational styles onto the runway.
Gingham for Guys?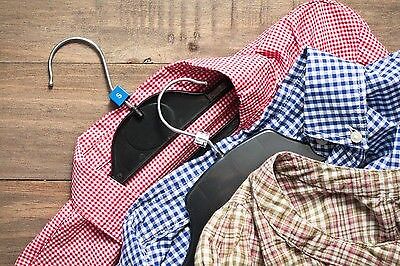 Gingham applies to shirts as well as dresses Alongside breezy maxi dresses, swinging skirts and pastel coloured gingham tops, you'll also come across a range of gingham button down shirts, shoes, headscarves, jewellery and much, much more.
So, whether you want to dress head to toe in gingham, or opt for a more subtle look by accessorising block shades, the choice is yours. There are also a wide range of colours available just to make things that little bit more interesting.
Alright in White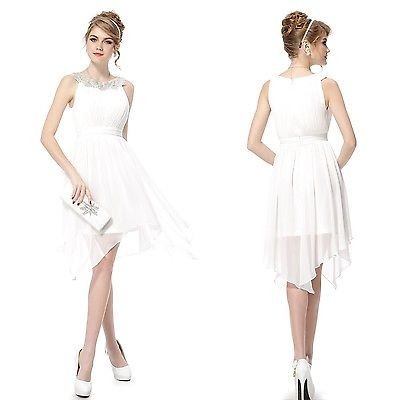 White's a winner for spring They say black is slimming, but dressing head to toe in white can also do wonders for your figure. Wearing a single colour helps to create a neat silhouette and if you choose the right invisible underwear and contrast your look with vibrant accessories you'll certainly be onto a winner this spring as white is bang on trend.

Sure, white might not be that appropriate for a day at the park as it's prone to staining, but head out to a posh evening event and a pearly white frock could do just the trick. Or, at least it worked for Gwyneth Paltrow when she flaunted her slender physique wearing Roland Mouret's white cocktail dress less than two weeks after it appeared on the Paris runway.
Black and White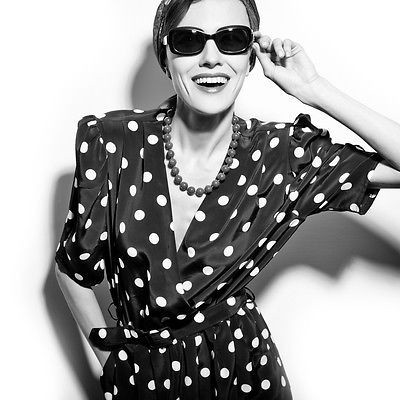 Black and white contrasts are always popular If this look is too daring for you or you simply don't have time to buy a pair of invisible pants? Then worry not as the equally stunning but slightly less risqué look of mismatched black and white patterns is also popular this season.
With designer outfits of this kind available from DKNY you're sure to find glamorous pieces to spice up your look, however, don't be afraid to put your own ensembles together by looking for mismatched garments online.
eBay has a fantastic selection of black and white clothes and with a little imagination you could get the runway look in seconds. Need inspiration? Then you could always follow in Beyonce's shoes who teamed a striped Gucci roll-neck jumper with Wayne polka-dot trousers which really packed a punch – now that's trend setting at its best.
Dazzle in Denim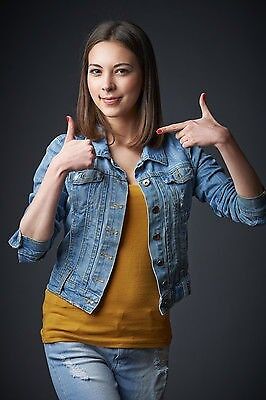 Double denim has made a comeback No, you haven't boarded a time machine and landed back in the nineties! Double denim is back and you don't even have to be a member of Westlife or B*Witched to pull it off.
It seems there's denim for every occasion throughout 2015 with designers unleashing everything from a matching pearl-trimmed top and short set (Adam Selman) to a military chic denim jacket and trouser combo (Marc Jacobs).
The elegant lace denim gown from Valentino also caused a stir at the Paris Fashion Week and if turning heads is your thing, the sequin jean and ripped jacket due rocked by Au Jour Le Jour in Milan is sure to pique your interest.
Different Denim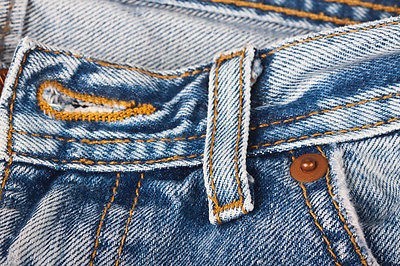 Two shades of denim can work well You could even take a leaf out of Reese Witherspoon or J-Lo's fashion book by donning denim in two completely different hues for an eye-catching look.
There really doesn't seem to be many rules at all when it comes to teaming denims together this spring, so why not dig out some old favourites and see what you can do? If all else fails, pop online, grab yourself a seasonal bargain and throw it together with your favourite jeans. It really is that simple.
Party in Prints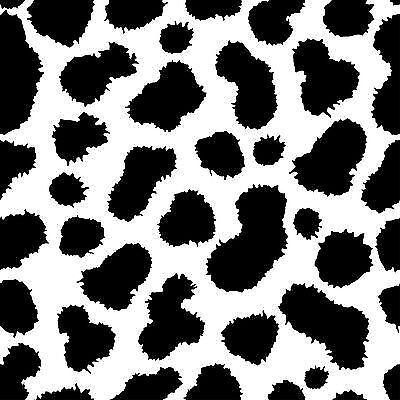 Rita Ora rocked in cow print Rita Ora got tongues wagging when she was seen at Glastonbury 2014 wearing an unusual pair of cow print dungarees, but it seems the "wildlife less ordinary" trend is in full flow this season.
While everyone from Gwen Stefani to Nicole Richie have been donning the classic and ever-popular leopard print design, things have taken a dramatic twist of late with chameleons and creepy crawlies including crabs and scorpions making their way onto statement pieces.
Designers including Julien MacDonald experiment with shimmery silver overtones for spring whereas the abstract animal prints from Giles make for an array of fascinating designs.
The symmetrical flamingo images used as a key pattern of Delpozo are also breath-taking and sum up what 2015 is all about: being adventurous and daring.
Sexy Safari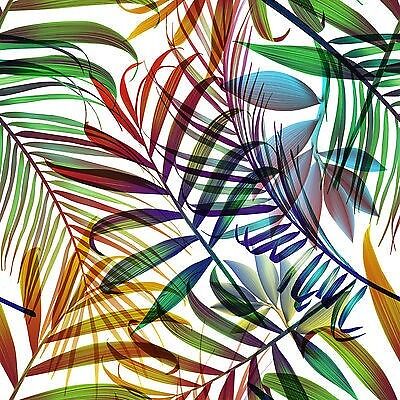 Khaki, fern and other safari prints grab attention And on that note, if exploration and exploring are your thing, you'll also find an array of modern safari attire on the catwalk and the high street in the form of chic khaki trench dresses, poncho coats, fern prints and camo-inspired pieces that are anything but invisible. These safari-inspired looks tend to have an upscale aesthetic but of course you could always rough it up a bit by adding your own retro garments into the mix or creating tears or frays.
And there you have it, five super stylish ways to look fabulous throughout spring 2015 and beyond. So, if you're in the mood to flaunt it this spring, why not give some of these styles a go?