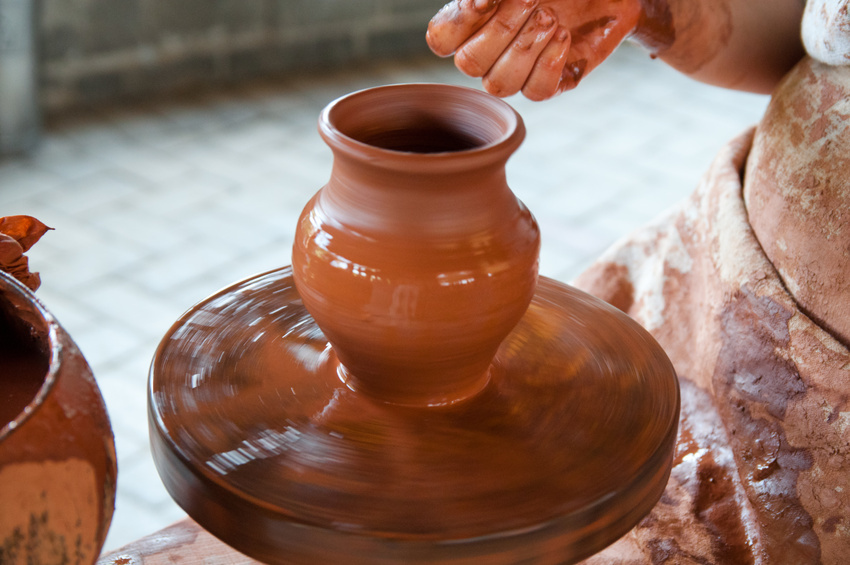 The first 150 years of Denby Pottery production are considered antique. The Bournes opened the pottery in 1806, so antique Denby collectors may specialise in any era up to the 1950s. The earliest salt glazed hunting jugs, colourful botanical Danesby Ware, Lovatt Art Deco designs, and Donald Gilbert's figurines all are among items for consideration.
Denby's First 100 Years
Denby made practical Denby jugs, bottles, and storage jars during its early years. Collectors cherish Denby hunting jugs from the 1820s on, with bas-relief designs on the lower part and a brown salt glazed upper, sized from a half-pint to four-pints. Produced through 1920, Denby Mortlake jugs are similar. Practical salt glazes dominate until new firing technologies appear in the 20th century. These coincide with the beginning of the Art Nouveau period in 1900. This era's Danesby Ware line includes pie dishes, jelly moulds, colanders, bowls, and other kitchenware, as well as tobacco jars, vases, and the "hot water bottle".
Art Deco Denby through WWII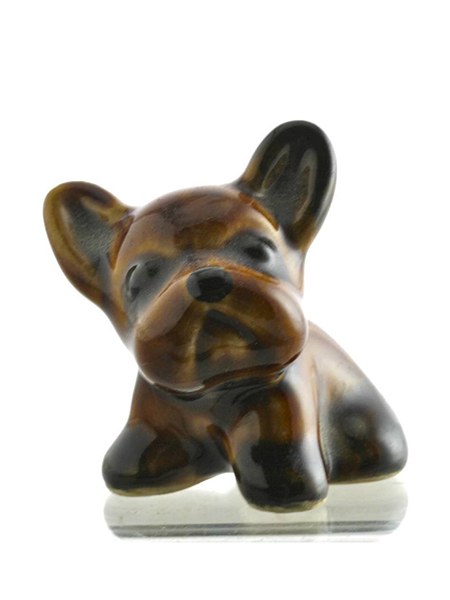 During the Art Deco period from 1921 to 1939, the Denby Pottery gained key personnel and product lines. Glyn Colledge's hand-painted pieces entered the line. The Denby Lovatt line showed ribbed and flared Art Deco jugs and vases in several new colours. The Danesby Ware line expanded into hand-painted botanical bas-relief patterns and added the Electric Blue colour. Patterns Blue Cone, Kitchenware, and Albert were introduced. Chocolate Ware jugs and pitchers used a brown glaze with a rough-textured lower half. During the war, Utility Brown was the only colour produced. Moreover, Denby made the NAAFI teapots for the Navy Army and Air Force Institute, plus the bottles for the troops' rum rations.
Post-war Denby

Hand painted and signed Denby by Glyn Colledge Studio gained a larger place in the line. Colledge also introduced Denby Troubadour, a dinner service pattern. Denby Greenwheat also debuted after the war. Colours include cottage blue, epic blue, manor green, and homestead brown. The Bourne name remains on some Denby marks until the 1960s; tableware is marked "Denby Stoneware" or "Denby" starting about 1950.
Denby Figurines and Commemoratives
Sculptor Donald Gilbert introduced animal figurines during the 1920s. The collection grew to include the Denby Pottery Byngo Dogs, Denby Rabbits, tortoises, donkeys, and ducks. They made most of the figurines in more than one size, and some have matching bases. A paperweight marked the 1924 British Empire Exhibition, while a series of mugs celebrated Queen Elizabeth's coronation.