An antique oak dining table combines majestic form and essential function to add an air of timeless charm to your dining area. Durable and long lasting, an antique oak dining table, as long as it is in reasonable condition, makes a sound investment that lasts for years. Understanding the key factors to consider when purchasing an antique oak dining table ensures you get value for money as well as a table which suits your style and dining room.
Size and Shape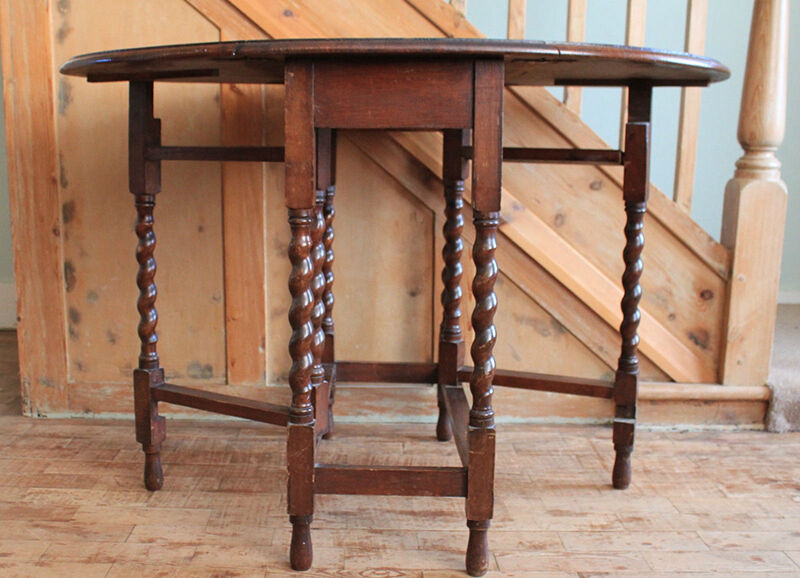 When purchasing an antique oak dining table, the first thing you need to establish is how much available floor space you have. Measure the room precisely. Remember to account for the need to place chairs around the table, for your guests to get in and out and sit comfortably and easily, and the need to walk around the table comfortably as you serve. Ideally, plan to leave around 110 cm of space between the table and the wall, all the way around. Antique oak dining tables are generally bold and chunky, so avoid purchasing a large table for a comparatively small dining area, as this immediately overwhelms the look of the room. A round antique oak dining table makes an excellent choice for a small space, as it has no sharp edges to bump into and allows you to squeeze more diners around it. For a long, narrow dining space, opt for a rectangular table that allows people to travel past easily. A square oak table works well in a square dining room, as the table balances the look of the room and provides an intimate dining experience, with all diners sitting equidistantly.
Condition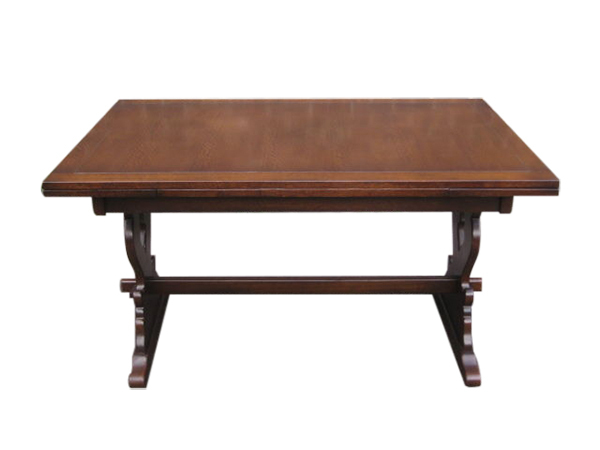 There are several elements to take into account when examining the condition of an antique oak dining table. Firstly, check the surface and the legs for significant scratching, gouges, and chips, as this type of damage is difficult to restore. A small amount of light surface damage is easy to mask with polish and helps add character. Check the leg joints to make sure they show no signs of dry rot. The joints must be flush, solid, and sturdy. Examine the table closely to check for signs of insect infestation, such as woodworms or furniture beetles, as this destroys the wood, weakens the table, and can spread to other wooden furniture.
Caring for an Antique Oak Dining
Providing the proper care for your oak dining table is essential, as neglect and the use of inappropriate products destroys the appearance and the value and can easily ruin the piece. Avoid wetting the table more than necessary, as even with a high-quality polish, the water can penetrate the wood. Therefore, when you need to clean your table, only use a lightly damp cloth. To keep your oak in the best possible condition, protect it against stains, water damage, and cracking by applying high-quality beeswax every six months.