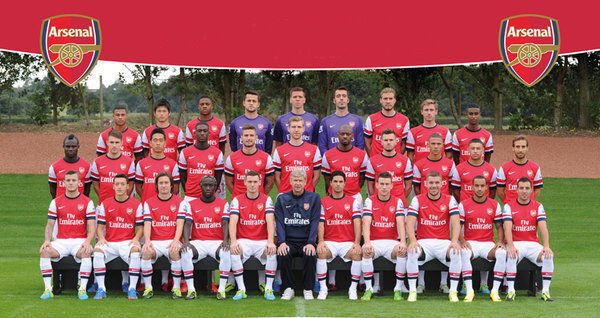 Many people in the UK and around the world are proud to be Arsenal fans, and their support for the club goes beyond watching live games. Indeed, fans enjoy collecting Arsenal football programmes, as they are one of the more famous football clubs in England. Such programmes usually are informative publications of Arsenal's performance and reviews of players and games. They make for valuable collector's memorabilia.
Particular Season Programmes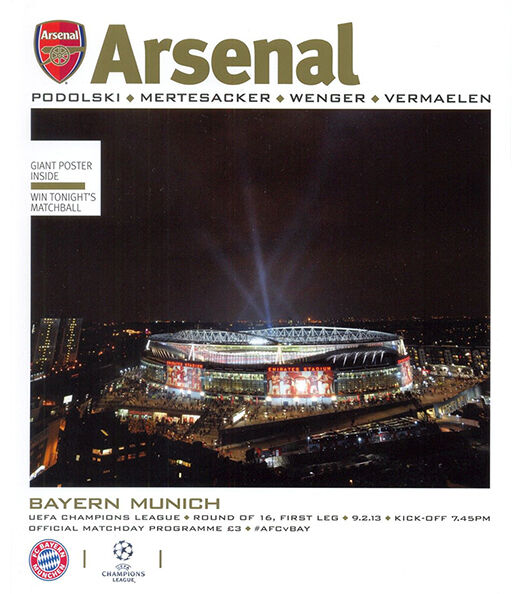 Season programmes allow fans to track their favourite team's progress throughout a particular season. For example, 2012 Arsenal programmes allow collectors and fans to relive one of Arsenal's better seasons. Choose from football programmes from Premier League matches with established foes, such as the Tottenham Hotspurs and a resurging Manchester City side, as well as the thrilling Champions League encounter with Bayern Munich.
Complete Arsenal Football Programmes
Complete Arsenal football programmes have games that date as far back as the 1969 to 1970 season. For fans who have followed Arsenal from their younger years, these programmes offer insights into the club's progression as one of the pioneers of England's competitive football, and into how the club has affected the growth of the game. It includes football programmes of games with some of England's renowned clubs, including Leeds United, Chelsea FC, and Liverpool.
The excitement of having a favourite team reach the finals does not have to end when the match does. Arsenal has been very successful at the FA Cup, winning an impressive 11 record FA Cup finals — tied with Manchester United — and the competition's football programmes demand high prices. Notable Arsenal finals programmes include a successful FA Cup triumph over Hull City in 2014 and the dramatic FA Cup final that ended in a penalty shoot-out with long-time rivals Manchester United in 2005.
Tottenham vs. Arsenal Programmes
Tottenham vs. Arsenal programmes speak of tense, gripping matches between these two North London rivals. Programmes of such an exciting rivalry deserve a place on a fan's collection. These programmes go back to games played in the late 1960's and chronicle the rivalry between two of English football's premier clubs.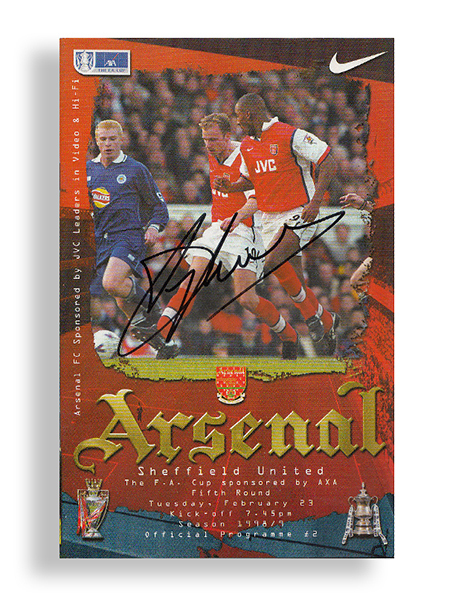 Highly coveted and sought-after, Arsenal signed programmes may feature the signatures of Arsenal's top players. Depending on the era, past Arsenal legends, such as Frank Stapleton — FA Cup match winning goal scorer in the 1979 final against Manchester United — George Armstrong, Peter Storey, Dennis Bergkamp, Patrick Vieira, among others, may have signed the football programme.