There are two types of people interested in owning Audi A6 Model cars. These people include actual Audi A6 car owners who would appreciate a miniature model, and avid model car collectors who are looking to add another prestigious model car to their collection; these may be new or vintage models. No matter the reason for purchasing a model car, buyers need to take certain factors into consideration.
Audi A6 Model Car Affordability
The cost of a an Audi model car can vary based on its condition, its features, scale size, the material it is made from, packaging, the number of cars in the set, and the specific Audi model that influenced its design. It is best for buyers to know what they need before they start to shop around, but it is good to also be flexible with your options, especially when working within a budget. Buyers should have an idea of the kind of Audi A6 model that they prefer, the type of material they want, and maybe a desired colour.
Audi A6 Model Car Features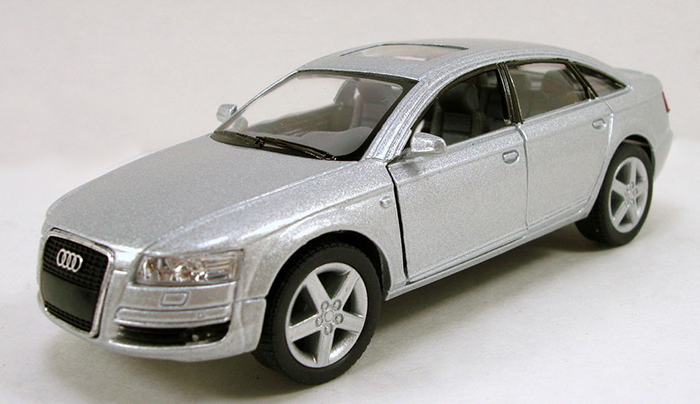 Most model cars are equipped with the same basic features, while others are simply an outline of the original. Most model car collectors like to be able to open and close their cars doors with ease. Other features include a pull-back action which allows the car to race forward after being pulled back along the ground to build momentum. Some advanced model cars allow viewing of the car engine and removal of the hardtop to reveal the car's interior.


Audi A6 Model Car Scale Sizes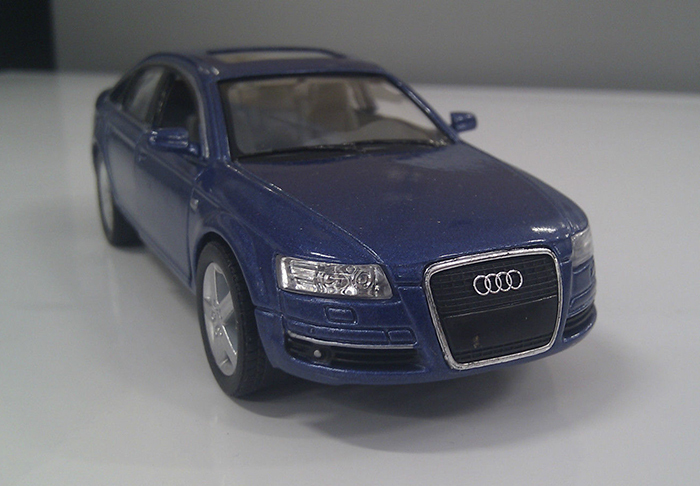 There are no specific scale sizes for Audi A6 model cars, so buyers need to be aware of the size of the model they are buying. A listing that states "1:18 scale model car" means the model car is 1/18th the size of the original car. All scaling representations are fraction sizes of the original. Therefore, the bigger the scale number, the smaller the car. A 1:38 Audi A6 model car is smaller than a 1:24 model, which is smaller than a 1:18 model. A 1:38 Audi A6 Hardtop model car measures approximately 13 cm in length and 4 cm in height.
Audi A6 Model Car Materials
Die cast model cars are the most popular on the market, but model cars can also be made of plastic or even wood, especially model car kits. Many listings refer to die casting model cars; this is simply stating that the model was created using the die casting method. It also means that the model is made from metal, with the outer details applied using plastic, glass, or rubber.