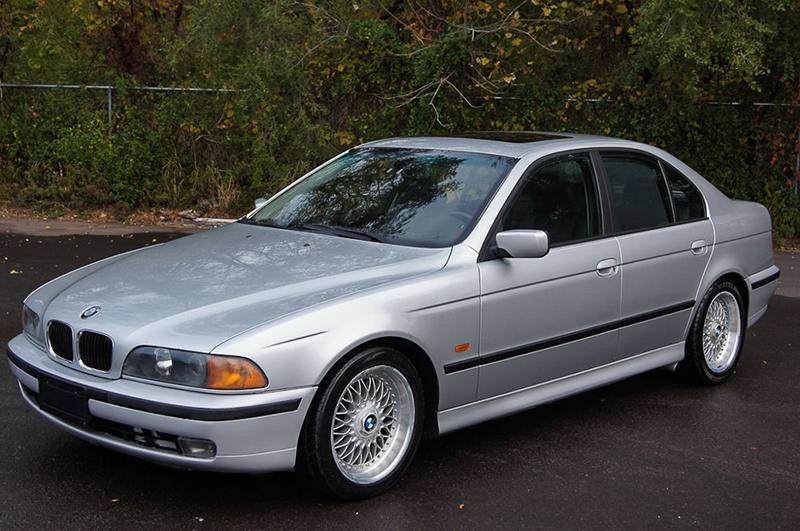 BMW designs and manufactures myriad vehicle accessories, but no other accessory defines the luxury automaker more clearly than the BMW badge. Consumers who want to enhance the visual appeal of their BMW vehicles should consider purchasing a new badge. However, before making a purchase, consumers should review the four types of BMW badges and understand how the BMW badge logo has evolved through the years.
BMW Badge Designs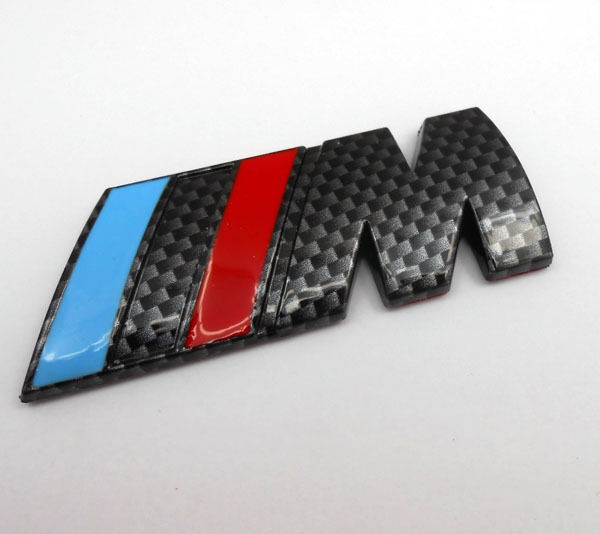 Throughout the years, BMW has introduced design variations of its iconic badge. However, several features of the badge have remained the same. The letters B, M, and W appear at the top of the badge. Every badge logo created by BMW has included an inner ring that contains four coloured triangles. An outer ring enhances the aesthetic appeal of every BMW badge logo design. BMW coloured the upper left and lower right triangles blue, while colouring the upper right and lower left triangles white. BMW manufactures the badges with carbon fibre to provide long lasting durability to BMW owners. The badges measure 82 millimetres in diameter.
BMW Logo Evolution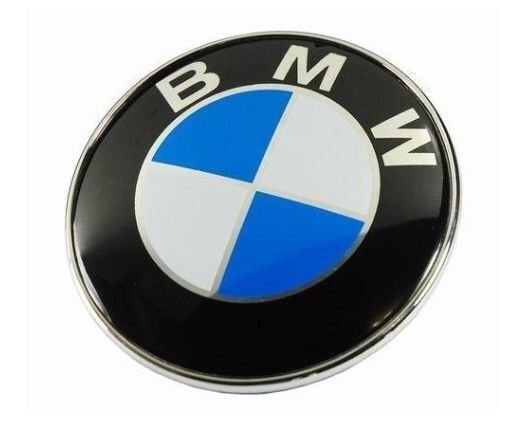 The BMW badge logo has undergone several transformations. The differences in the badge logos include shade colour of the squares, thickness of the rings, placement of the letters, and colour of the inner and outer rings. Owners of older BMW vehicles undertaking restorations may want to ensure they find the correct badge logo for their vehicle year to ensure authenticity.
Year

Logo Description

1917

Thin gold inner and outer rings.

Large spaces between each of the narrow letters B, M, and W.

1933

Coarse, grainy appearance

Thicker gold inner and outer rings com.pared to the 1917 logo.

Thicker letters spaced more closely together.

1953

Thin white inner and outer rings.

Lighter shade of blue for the triangles.

White letters spaced apart from about 10 to 2 o'clock.

1979

Different style lettering.

Thicker white rings than the rings on the 1953 logo.

Darker shades of white and blue for the triangles.

2014

Three-dimensional appearance.

Slight sheen on the logo.

Rings present a silver hue.
BMW does not adhere to a regular review schedule for the badge logo design. Therefore, it is difficult to predict when the company plans to make the next design change.
BMW Badge Types
BMW creates badges to display at four different locations on a BMW vehicle. The BMW steering wheel badge is a sticker that BMW owners place over the existing badge. BMW constructs the wheel badge as a cap that owners secure to an attachment within the wheel perimeter. The wheel badge fits the wheels on every contemporary BMW model. Placed at the rear of a BMW vehicle, the boot badge varies in size to match each of the 3 Series models. Other BMW model vehicles include the same size badge. As the most prominent badge, the grill badge requires a screwdriver and durable screws to attach securely to the vehicle.