OO-Gauge models, the most popular gauge of model trains, provide a consistent gap of 16.5 mm between wheels, allowing continuity between models of the same gauge, regardless of the manufacturing company. Bachmann Branchline models consistently provide consumers with high quality model trains for their collections. For consumers looking to purchase Bachmann OO-Gauge model trains, there are several different types from which to choose.
Locomotives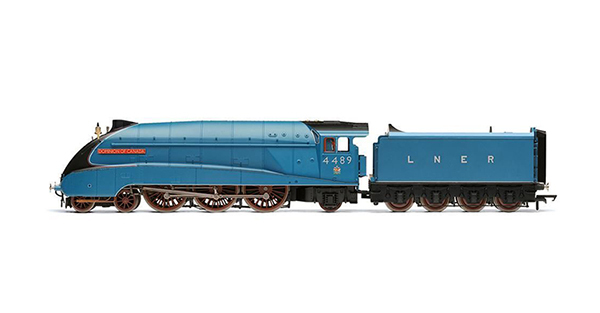 Locomotives are one of the most important purchases for a model train set, as they receive the energy to make the train move. Additional coaches and passenger cars, or rolling stock cars, attach to the back of the locomotive and tag along for the ride. Without the locomotive, the train has no power to move. Bachmann offers consumers many different locomotive options. For consumers preferring the traditional steam engine at the head of their train, there is a wide variety from which to choose, including the Bachmann 31-187 Jubilee 5664 Nelson LMS Crimson Stanier Tender and the Bachmann 31-432 Midland Class 1F 41708 BR Black Late Crest. For consumers preferring a more modern look, Bachmann offers a variety of electric locomotives, including the Bachmann 31-677 Class 85 Electric E3056 BR Blue, and diesel locomotives, like the Bachmann 31-658 Class 47 190 Pectinidae Railfreight Petroleum Weathered.
Coaches and Passenger Cars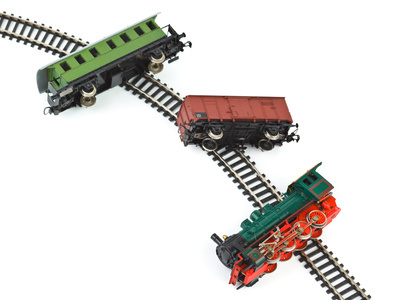 For coaches and passenger cars, Bachmann offers consumers a nearly endless variety. This allows consumers to build passenger trains, cargo trains, and more. Bachmann assists customers in maintaining continuity, while still allowing customisation, by labelling different cars by era. These include the Pioneering Era, the Pre-Grouping Era, and the Big Four Era, as the first three eras available to consumers, with six following. For beginner model train collectors, Bachmann also offers many different starter sets, providing some locomotives, wagons, brake vans, and more. These sets provide easy continuity to consumers without a particular preference for their train. Consumers can also add to these trains, provided they purchase the same gauge as their starter set.
Accessories
For the complete model train experience, Bachmann offers consumers many different accessories. Collectors can purchase tracks and create their own designs, towns and villages, passengers, industrial and agricultural settings, fences, railway stations, period pieces, various cars and vehicles, including Ford and BMW cars, and many other accessories. For additional train pieces, consumers can add on various wagons and freight cars, including the Bachmann 33-179A 10 Ton Salt Wagon 'Icy Fleetwood Salt', the Bachman 33-436 51 Tonna SSA Scrap Wagon Blue, and the Bachmann 38-300 OTA (ex-VDA) Timber Carrier Wagon BR Railfreight.