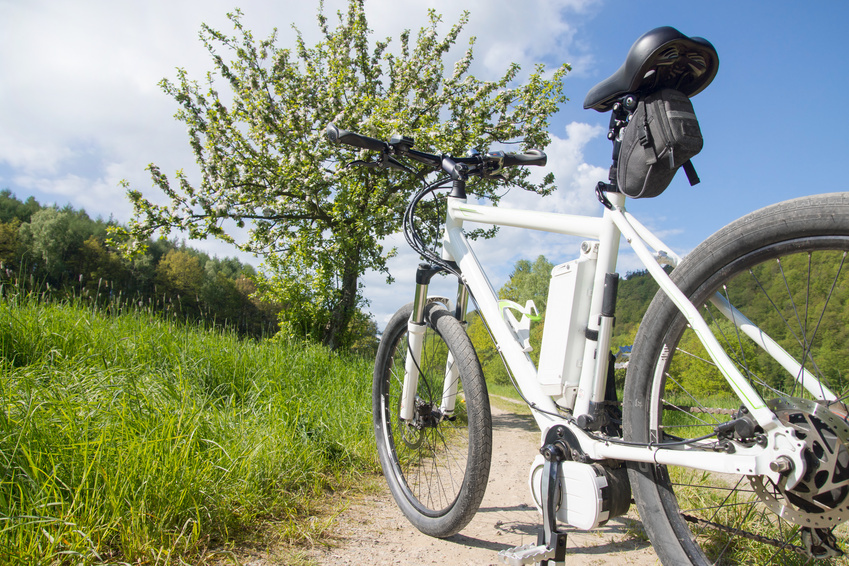 A battery powered bike serves broad purposes, for both adults and children, and comes in many design variants. Also known as an electric bike or E bike, it incorporates an electric motor most typically powered by a lithium battery, and has become an efficient, cost effective, and eco-friendly way to cruise an urban landscape or traverse country lanes. The battery powered bike is becoming increasingly mainstream, and those wishing to purchase such a bike can find cheaper options on eBay.
Pre-Built
A pre-built bike is the most common. Fabricated as an electric bike from the beginning, the battery, motor, and other components recede discreetly into its design features. You can choose between different pre-built models to handle different types of riding conditions, such as commuting, cruising, or dirt bike riding. These bikes offer great stability and performance. Most pre-built bikes incorporate a brushless geared hub motor that is most commonly rear-mounted.
Conversion Kit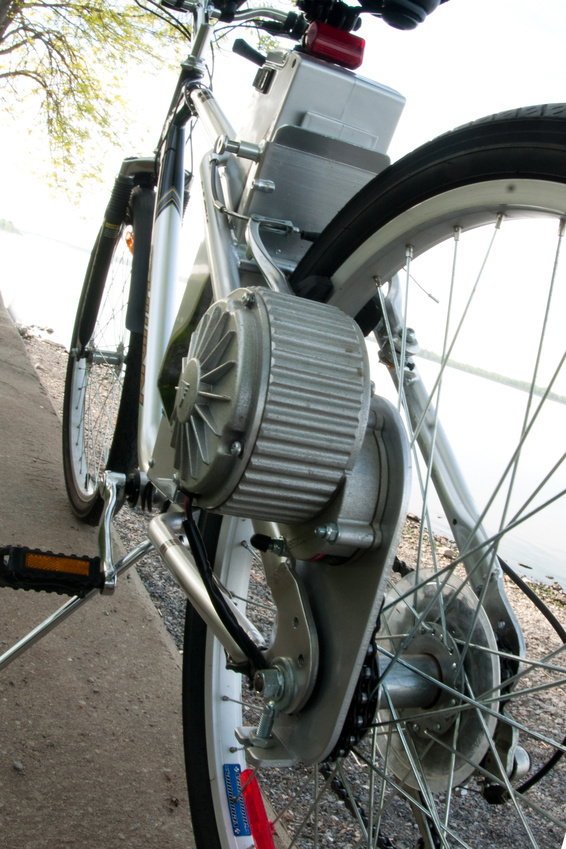 A conversion kit battery powered bike is a regular bicycle transformed into an electric bike. Choosing this option requires considerable mechanical skill. Its advantages include full upgradeability, and the freedom to choose components to provide you with greater power. This is especially valuable for heavy riders who need to traverse many hills. It also allows for the electric conversion of larger framed bikes that many taller riders need, and allows the flexibility of a more powerful motor to accommodate heavier loads. Converted bikes tend to have a brushless geared hub motor on the front wheel, or a crank motor assist at the bottom of the frame. The advantage of this type is that it offers more torque for uphill riding.
Pedal Assist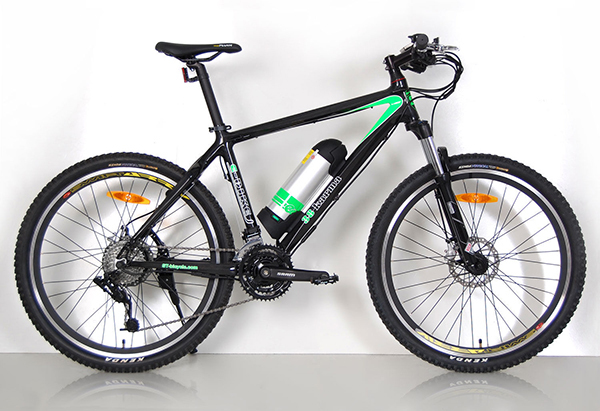 Pedal Assist bikes have a built-in torque sensor that detects how much assistance the rider needs. These bikes require you to begin pedalling before electric assistance begins. Some pedal assist bikes offer a set level of assistance, whilst others allow full adjustability. This lets you determine how much of your own energy you wish to contribute to your ride. These bikes perfectly suit those who engage in regular short rides around town.
Throttle Control
On a throttle-control bike, there is no need to pedal at all, even though you have the option to. As with a motorbike, a twist of the hand throttle is all you need to set it in motion and control the speed. This option is ideal for those with longer commutes on the open road.
Battery
Customers need to choose between a cheap battery with a short lifespan, such as a sealed lead acid battery (SLA), and a lightweight, expensive battery with a long lifespan, such as Lithium Ion. An economical and high performing Nickel Metal Hydride (NiMh) option is only available for conversion kit bikes.