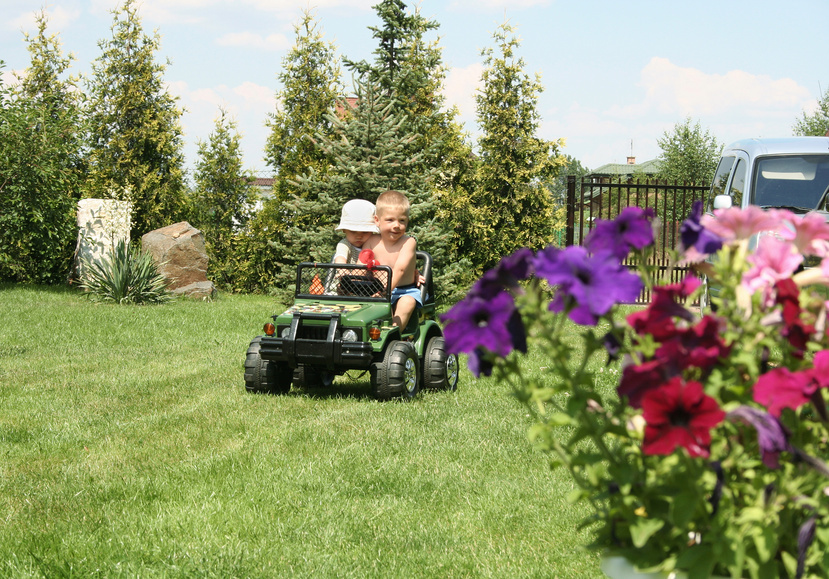 Battery-powered cars for toddlers can provide little ones and their parents with hours of outdoor fun. The range of battery-powered cars available on eBay includes various sizes suitable for different age groups, so ensure that the model you choose is suitable for toddlers. Look for a model with a 6-volt, 8 to 10 amp hour battery that does not need constant recharging and produces speed appropriate for this age group. Select cars with additional features that are practical and deliver maximum driving pleasure.
Choosing the Appropriate Vehicle Size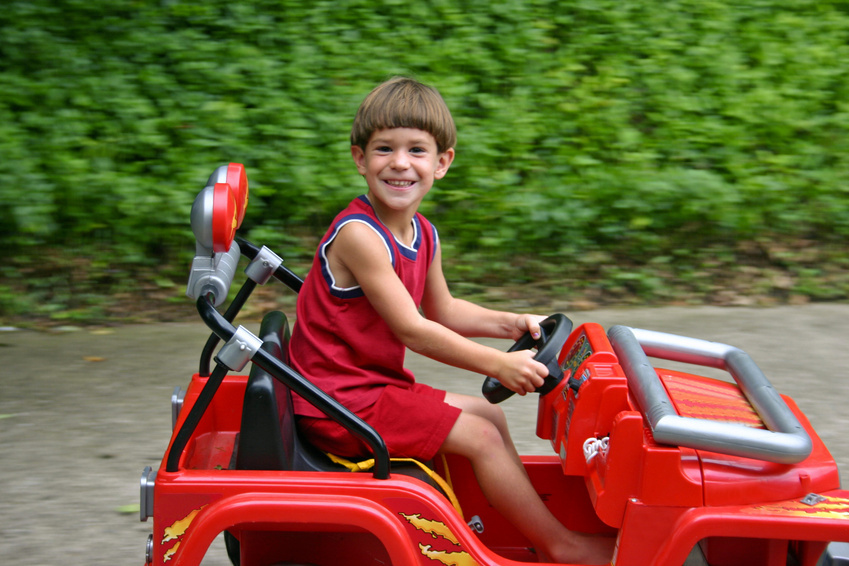 Ride-on toys come in different sizes suitable for different age groups. Choose a size appropriate for your toddler. The simplest method of determining whether a toy is suitable for your child is to follow the manufacturer's age guidelines. Always check manufacturer's guidelines for accurate information. Toy sizes differ between brands. Alternatively, ask the seller for the user's recommended height measurements. Buying a toy intended for an older child is dangerous because a toddler may not be able to reach the pedals. Ride-on cars for toddlers tend to move at speeds toddlers can manage and have controls suitable for younger children. Look for wide vehicles with widely spaced wheels for increased balance. Consider whether your child can easily get into or out of the car without assistance.
Ride-On Car Battery Types and Capacities

Battery-powered cars for toddlers come with 6-volt or 12-volt batteries. Those with 6-volt batteries tend to have lower powered motors suitable for younger children. Avoid 12-volt vehicles when buying for a child under 5 years of age. In addition, consider the batteries' amp hour (Ah) ratings. The higher this rating, the longer you can use the toy before recharging it. Look for 8 to 10 Ah batteries for extended use. Keep the charger out of reach of children and always charge the battery yourself.
Additional Factors to Consider when Choosing a Battery-Powered Car
Feber, Toys Toys, and Mini Motors manufacture quality battery-powered cars. Consider the availability of spare parts when choosing a car. Toys break and buying a car from a well-known manufacturer simplifies repairs. Toddlers may appreciate cars from their favourite books or movies more than they would realistic replicas. Consider the child's tastes when choosing the car style, and look for a brightly coloured model in a favourite colour. Toy cars do not belong on the road. Build a track in your backyard or buy a model that drives on grass. Look for cars with controls for lights and sound effects to keep your little one entertained. Bear in mind that toddlers are still developing coordination, so select controls that are easy to grasp and use. Focus on colours and textures that add interest.