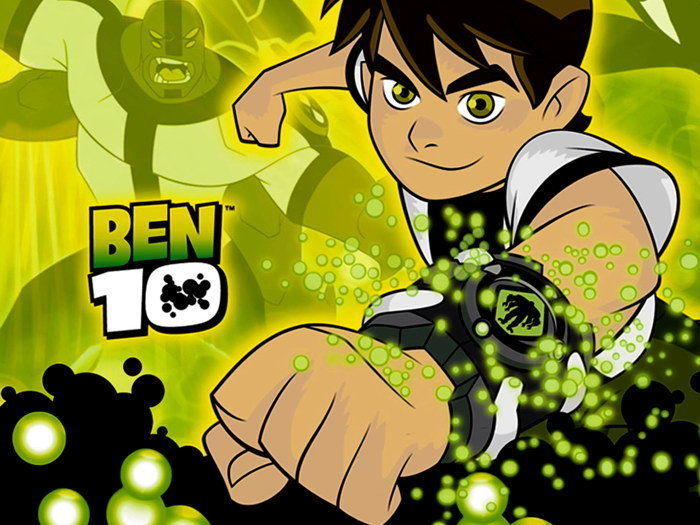 After 11-year-old Benjamin Tennyson discovers an odd device in the woods, he discovers that the device, called the Omnitrix, can turn him into 10 types of alien species. Ben uses the Omnitrix to transform himself and fight off evil aliens with his newfound powers. The line of Ben 10 figures includes the many versions of himself as well as enemies like Cannonbolt and Snare-oh.
The Four Television Series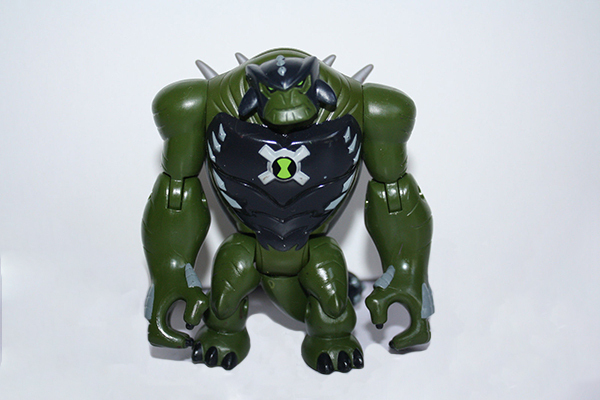 Before starting your collection of Ben 10 figures, you must first learn about the four different television series because different toys come from each show. The original show includes all 10 of Ben's alien species: Wildmutt, Four Arms, Grey Matter, XLR8, Upgrade, Diamondhead, Ripjaws, Stinkfly, Ghostfreak, and Heatblast. The enemies from the first series include Cannonbolt, Wildvine, Blitzwolfer, Snare-oh, Frankenstrike, Ditto, Upchuck, Eye Guy, and Way Big. Alien Force released five years after the original. Ben had stopped using the Omnitrix, but then his grandpa disappears, and he needs his powers to locate him. He turns into 10 new aliens: Swampfire, Echo Echo, Humungousaur, Jetray, Big Chill, Spidermonkey, Goop, Brainstorm, Chromastone, and Alien X. Battles mostly take place against Vilgax, Ben's old enemy. Ultimate Alien came after Alien Force, and Ben has the Ultimate Omnitrix, which allows him to upgrade his alien species into six ultimate aliens. In the last series, Omniverse, Ben goes to college and acquires another new Omnitrix with even more aliens, including Jury Rigg and Kickin' Hawk.
Ben 10 Waves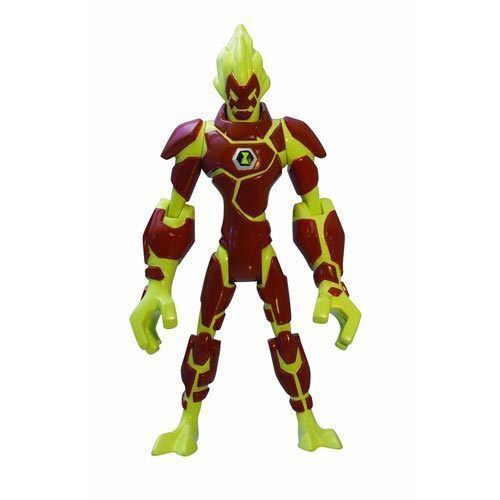 Every series features several waves of toys. The first waves are always the most valuable and usually the most basic, as well. For example, wave one of the original series included the 10 aliens that Ben could become. It consisted of 10cm and 15cm action figures that came with holographic collectors' cards. The second wave consisted of the bad guys and did not include the cards. Wave one and two figurines came with accessories, and they are much more valuable with the accessories included. Additional waves of products featured 12-inch figures and the vehicles Ben drove on the show.
Types of Ben 10 Figures
The original 10 cm and 15cm Ben 10 figures were only two of the types released. The Ben 10 Alien Action Heroes are 20cm tall and can transform into other characters. The 20cm Metamorfigures change from traditional figures to action figures with features like working toy guns. Ben 10 Stretch Aliens are also 20cm tall and stretch to become three times larger. Finally, the Ben 10 Micros are only 6cm tall and come with display bases and candy.