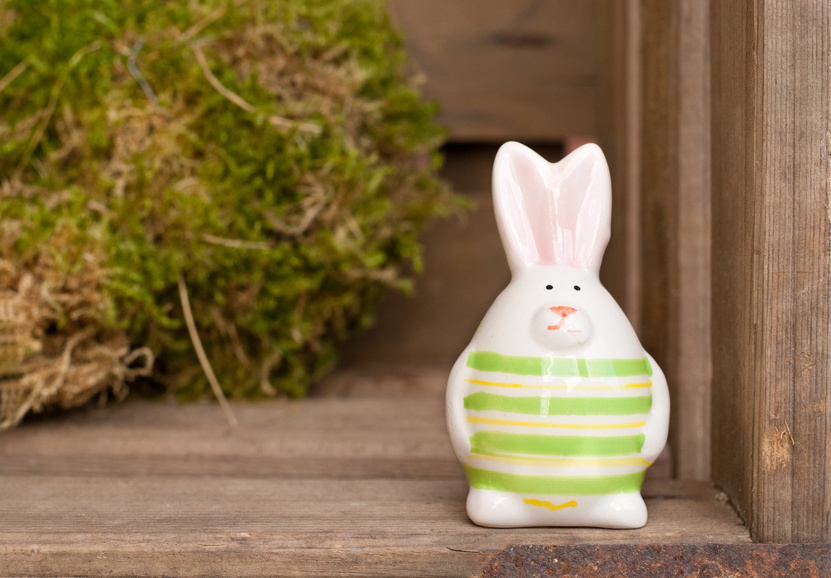 Beatrix Potter characters have been thrilling children, as well as adults, for generations. The British author and artist created a number of characters and children's stories, and 'The Tale of Peter Rabbit' is the most famous. In 1947, the Beswick Pottery Company began making porcelain figurines based on Beatrix Potter characters. All are now retired; however, you can learn about the various Beswick Beatrix Potter figurines to start or add to your collection.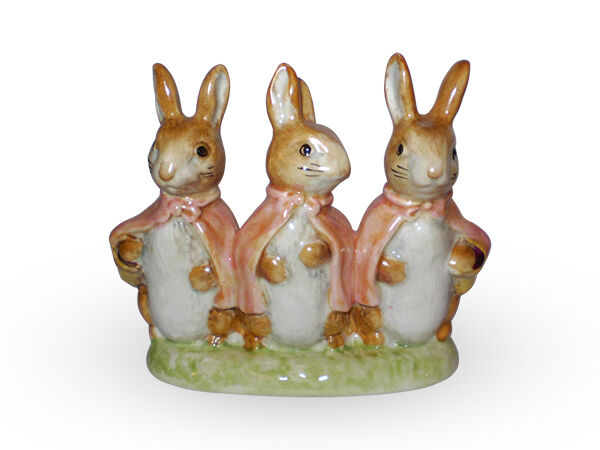 Beswick made Beatrix Potter collectible figurines straight into the 21st century, despite changes in ownership. The 'Old Woman Who Lives in a Shoe' in rabbit form is one of the most popular. She measures 7.5 centimetres tall and the company produced her between 1983 and 1985. The figure depicts her knitting for the many children who lived with her. Beswick produced Anna Maria, a rabbit washing clothes, between 1963 and 1972. She stands at 7.6 centimetres tall. You can find two different versions of Benjamin Bunny, as one depicts his ears sticking out of a green porcelain hat and the other has his ears hidden. You can also see his shoes in the same figure with his ears revealed. The company produced this figure between 1948 and 1972 and its counterpart between 1974 and 1985.
New Beswick Figurines
The company produced Flopsy and Benjamin Bunny standing in a tableau holding baskets between 2001 and 2002. The company only made a small number, which enhances this figurine's value. It stands at 32 centimetres tall and features the rabbits standing on green porcelain grass. Foxy Whiskered Gentleman is in two different versions. In one, he has a satin finish and the other he has a matte finish. The company produced the satin-finish version between 2001 and 2002 and the matte-finish version between 1998 and 2002. Ginger and Pickles also stand together in tableau and are part of a limited edition of 2,750 made in 1998. The figure comes with a gold name plate depicting their names. Another limited edition figure from 2002 features duck Jemima and dog Kep looking at one another in tableau.
Royal Albert Figures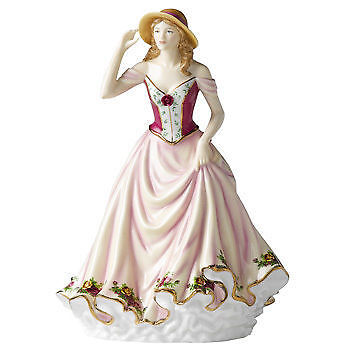 In 1969, Royal Doulton bought the Beswick rights, but continued producing Beatrix Potter figures with the Beswick backstamp. However, from 1989 to 1998, they made a series with its Royal Albert backstamp, but still with Beswick quality and features. Figures during this time period include Appley Dapply, Aunt Pettitoes, Babbitty Bumble, and Cecily Parsley. Figures featuring more than one character include Flopsy, Mopsy, and Cottontail; Christmas Stocking; and Hunca Munca rocking her baby in a cradle. The company produced these figures in greater quantity than those with the Beswick Backstamp, giving them a lower value.