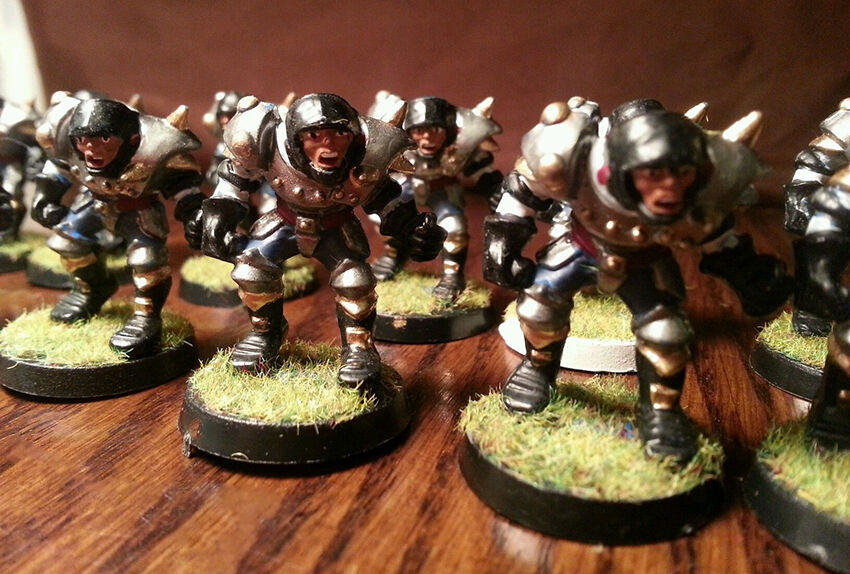 Jervis Johnson created Blood Bowl with the first edition coming out in 1987; newer editions have released since. The number of people playing it has increased steadily, and this has led to an increase in demand for Blood Bowl miniatures. Amongst these are Blood Bowl human miniatures, along with trolls, elves, dwarves, orcs and goblins. Newer Blood Bowl human miniatures are more in line with their Warhammer Fantasy Battle counterparts, looking sportier than before.
First and Second Generation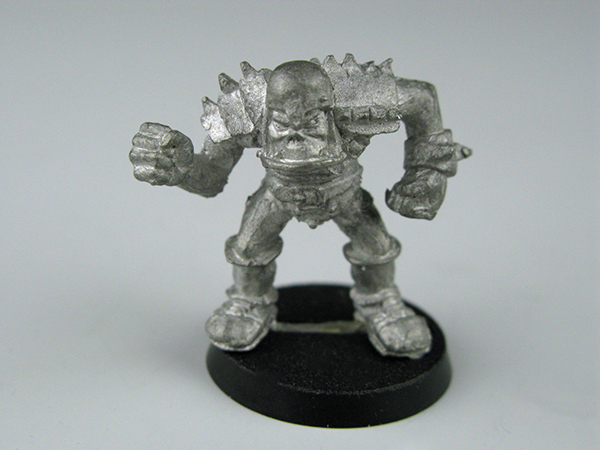 Players in the first edition of Blood Bowl came in the form of small cardboard pieces. However, Citadel Miniatures did release metal ones at this point. The second edition, in 1988, saw the game moving away from battlefield mechanics to brutal sports-oriented game play, and at this stage, it came with 28-mm plastic orc and human miniatures. These miniatures came with identical poses, with coloured bases distinguishing player types. Citadel Miniatures, by then, made metal miniatures to represent most races.
Third and Fourth Generation
In between the second and third generations, Andy Jones developed a lighter version called Kerrunch, which came with 24 plastic miniatures, and these classify as collector's items. The 1994 third generation, and along with a radical change in gameplay, introduced a completely new set of Blood Bowl miniatures, which included new 28-mm plastic orcs and humans. This new range closely resembled those from the Warhammer army. Physical release of the fourth edition took place in 2002, and all miniatures remained the same.
Human Teams
The Blood Bowl game has multiple races or teams, and the game box comes with miniatures that players use to field their orc or human teams. One distinct benefit of starting out with a human team is that you have to try various strategies, and this improves overall skill. Human players are fairly cheap, and they offer many starting skills, although they are not easy to coach and are only average in all they do. As part of the human team, players require blockers, blitzers, throwers, catchers, linemen, kickers, and not to forget, Blood Bowl star players.
Buying Options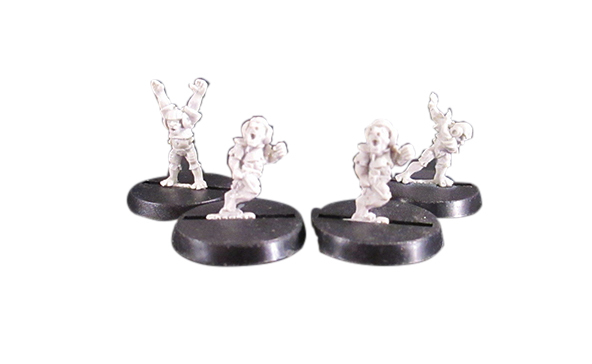 Buy an entire team of 11 players or sets of 10, 15, 20, and more. On the other hand, single Blood Bowl human miniatures are also available. Miniatures sold by Shadowforge come hand-painted by its owner and sculptor Neil Holloway. Moreover, options include painted metal and plastic miniatures made by lesser-known manufacturers as well as unpainted metal miniatures that you can paint. When looking for individual miniatures, you can expect to find miniatures based on famous sports personalities like American football players Tom Landry and Brett Favre.