In the military, war medals are awarded to those who show tremendous bravery and valour during their time of service. During the Second World War, several service medals and awards were presented to British service members throughout Great Britain and the Commonwealth countries to commemorate their achievements. Collecting these WWII medals shows pride in nationality and honour for those who served. Understanding the different types of awards ensures an authentic and meaningful collection.
War Medals

Two styles of British Second World War medals were awarded in Great Britain during and after the war. The War Medal was presented to all members of the Armed Forces who saw 28 days of service, whether operational or non-operational, during the critical period from September 3, 1939 to September 2, 1945. Those who did not see the full 28 days due to wounding, disability, or death also received the medal. The WWII British Defence Medal was awarded to service members who gave three or more years of domestic service, one year of non-operational service overseas, six months in areas that were in imminent threat of bombing or other attack, or three months serving in the Mine and Bomb Disposal Units. Both styles of medals were presented unnamed. Many believe that George IV designed the ribbons for these medals.
Campaign Stars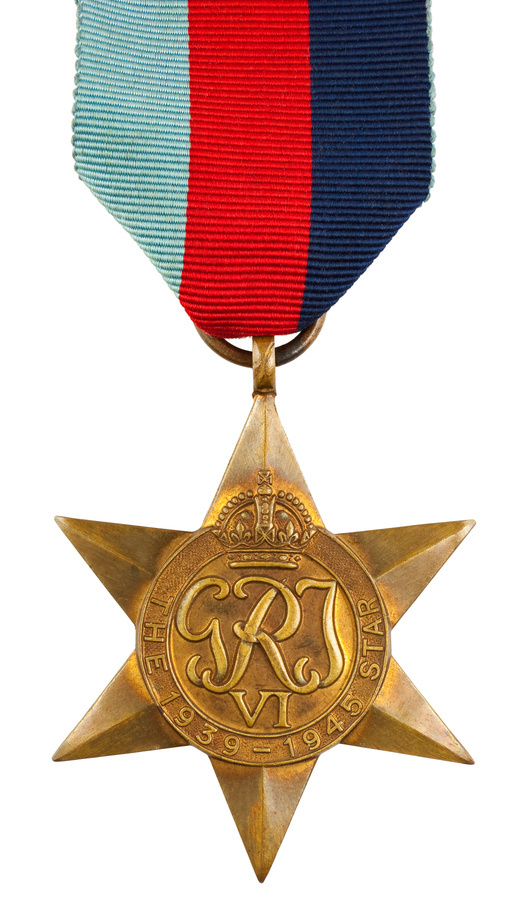 Eight styles of Campaign Stars commemorated service within specific campaigns of the war. Each has its own set of dates during which the serviceman must have served in order to earn a Star medal. The eight presented included the 1939 to 1945 Star, Atlantic Star, Air Crew Europe Star, Africa Star, Pacific Star, Burma Star, Italy Star, and the France and Germany Star. These WWII British Star medals were crafted of bronze and presented unnamed. Each has a unique ribbon integrating colours of the area in question. With the exception of the Africa Star and the France and Germany Star, in order to earn these Star medals, a serviceman must first earn the 1939 to 1945 Star.
Commonwealth Medals
Members of the service in the Commonwealth countries earned medals unique to their service. These medals honoured the service of their specific compatriots. Many included named presentations. Purchasing medals with the name of specific service members increases the emotional and anecdotal value of the medals as well as the intrinsic value. Collectors often prefer medals engraved with names, particularly with documentation, because of the historical value and verification of authenticity. Commonwealth medals include the Canadian Volunteer Service Medal, the India Service Medal, the Africa Service Medal, the Australia Service Medal, the South African Medal for War Service, the Southern Rhodesia War Service Medal, and the Newfoundland Volunteer War Service Medal.