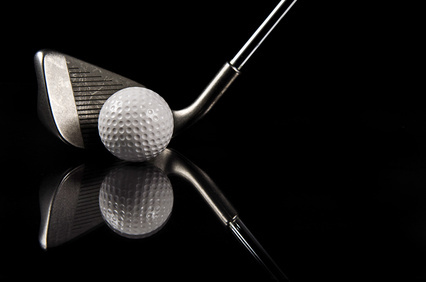 There are many elements, that when drawn together, make up the game of golf. One of those elements is the often understated and regularly undervalued golf ball. It may seem likely a fairly lowly and standardised piece of equipment, but that train of thought couldn't be further from the truth. The benefits that using the right ball can have on a golfer's game are almost immeasurable. It can literally be the difference between defeat and victory.
Golfers should never underestimate the importance of using the right ball. The ball that stands head and shoulders above the rest in terms of quality is the four-layer ball. They are used by some of greatest professionals in the game, and should be looked at seriously by social players. eBay is the leading force in golf supplies and the premier destination for four-piece golf balls.
Ball Construction
It is important to understand how a golf ball is put together, and why a four-layer ball is different to others on the market. Most people will be familiar with one, two and three-layer balls, but four-layer balls are where the innovation truly exists. Manufacturers continue to push the boundaries of what can be done with of a four-layer ball.
Four-Layer Ball
Each layer of the ball is individually crafted with a purpose in mind.
When these layers work together they offer long distance off the drive with expert control on the green.
The core element of a four-layer ball is a soft rubber centre; this is in place to make sure airtime off the tee is guaranteed.
Upon impact, the layers closest to the core transfer power to the centre of the ball.
The layer that is closest to the core is what helps control spin when operating on the green.
The ball covering provides the feel element; it is this that can be soft or firm, it's usually constructed out of a thin layer of urethane.
Spin
When looking at four-layer golf balls, shoppers will need to decide what type of spin they require. This will also dictate whether or not the player utilises a tight or free willing game. The types of spin that balls can offer are classed as low, mid or high.
| | |
| --- | --- |
| Low | Low spinning balls are intended to decrease the sidespin of a shot. They have straight lines in mind, which means they deliver an accurate shot off the tee. If a golfer has a tendency to slice shots, this is the golf ball for them. |
| Mid | Bridges the gap between high spin and low spin balls, doing its best to offer the best of both worlds. They are the most used type of spin, however they do not have as dedicated features. |
| High | High spin is designed to provide the most airtime and a longer drive. It can be unpredictable on the green, and requires a skilled player to get the best out of it in short-shot situations. |
Feel
The feel of a golf ball is all about personal preference, but will have an impact on how well a four-layer ball travels. Shoppers will need to pick from either a firm or soft feeling ball.
| | |
| --- | --- |
| Firm | Firm golf balls feel hard to the touch, and usually have a low spin rate. In spite of this they are explosive off the tee, However, they can be difficult to control on the green. Firm golf balls are best suited to power players. |
| Soft | The premier choice amongst professionals and dedicated social players. Soft golf balls have the tendency to 'float' when chipped into the air, and don't provide as much distance off the tee. Those playing a game that is in the midst of a make or break moment on the green often opt for this ball due to its ease of control. |
Brands
The need for high quality four-layer golf balls continues to grow and brands are constantly reminded of this. In many instances, golfers will already have a preferred brand or type of ball. However, if this isn't the case there is no shortage of options to choose from. The following are considered the top golf ball makers in the world today:
Wilson
Nike
Callaway
Volvik
Titleist
Adidas
Mizuno
Bridgestone
Adams
Odyssey
Ping
Veteran golfers understand the importance of finding a suitable four-layer golf ball and sticking to it. The trick is finding the right one and acquiring it. Those who are new to golf should take their time and try out various brands and balls. Always try to find something that suits your playing style and don't stick with a ball that doesn't benefit your game.
Buying Used
It doesn't matter whether you're a novice or an experienced player; golf is an expensive hobby. Sadly there is no way around this, but there are ways to make the sport more affordable. One of these ways is to buy used four-layer golf balls.
They are a great way to obtain a quality product and save money. However, buying used isn't a clean-cut process and shoppers need to be cautious. When choosing to buy a set of used golf balls always speak to the seller before purchasing.
Are any balls missing from the set?
Have the balls suffered any chips or dents?
How worn are the balls?
Do they come in their original packaging?
How often have the balls been used?
When were the balls purchased?
Buying in Bulk
Bulk buying items in any field is a great way to save money, and that is doubly so when it comes to golf balls. No player is perfect and balls will get lost regularly, there is absolutely no way of avoiding this. Many golfers will testify that there is nothing more frustrating than running out of golf balls in the middle of a round.
Thankfully, this need no longer be the case, as shoppers can buy large amounts of their favourite four-layer ball in one transaction. Buyers can make great savings while ensuring that they never get caught short on the course again.
Golfers can stock up on their favourite four-layer ball at discounted rates.
Can be the easiest way to save money.
Be sure to understand the seller's golf ball grading system prior to purchase.
It generally costs more to ship golf balls in bulk.
How to Buy Four-Layer Golf Balls on eBay
In terms of popularity, golf is almost unrivalled. But it also ranks as one of the most expensive sports too. However, in the modern day it is no longer a case of paying over the odds for a pack of golf balls at a local sports shop.
The advent of online retailers and auction sites has dramatically reduced the RRP of golf balls, meaning everyone can make great savings. Simply put, the Internet has brought the sport of golf to everyone, no matter their budget. eBay is the market leader in golf supplies, and a great resource to golfers around the world.
When you have decided that a four-layer golf ball is suitable, log-on to eBay and select the sporting goods portal.
Shoppers will then see a selection of sub-categories. They need to click on golf and then golf balls. This will bring up all live golf ball related auctions.
Some shoppers will have loyalty to a specific brand and they can locate such by using the keyword search at the top of the page.
eBay Shops
The prominence of golf on both national and international television means that the products used by golfers make for big business. Stores and sellers will always be looking for new avenues to sell their stock. eBay shops are mini-stores that offer target market driven products. Shoppers should expect to find great bargains and special offers regularly. To see what eBay shops are open select the eBay shops link at the bottom of the page.
Completing a Transaction
After figuring out that a four-layer golf ball is suitable for your game, find one on eBay, and then do one of the following on the item listing:
Place a Bid
Make a Best Offer
Buy it Now
When an auction has concluded it will be time to put forward payment.
PayPal is the best way to do this, as it will mean the buyer protection programmecovers the item.
Conclusion
Many golfers have the common misconception that all golf balls are pretty much the same, but as this guide shows this couldn't be any further from the truth. There are actually a variety of different forms of golf ball available, with four-layer models considered to be the premier version.
They contain four different parts, all of which play a part in the balls movement, and do a great job in improving a player's game. This guide breaks down those elements and the variations that can be found. Using this information, every golfer is sure to find a four-layer golf ball that can be a real game changer.
This guide makes finding the right four-layer golf ball easy and eBay makes purchasing one even easier. The world's leading marketplace is a tremendous resource for golf supplies and all their stock is just a few clicks away.