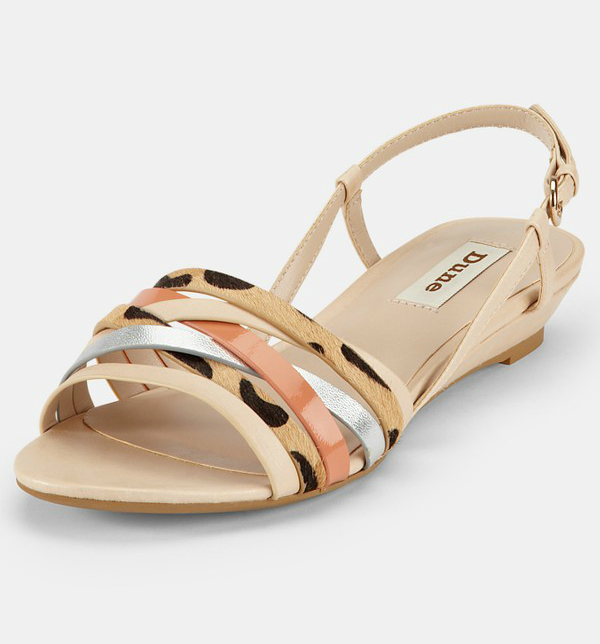 One can come by a plethora of options when it comes to buying summer sandals, and this holds true even if you are looking for all-purpose summer sandals. A pair of all-purpose sandals has more criteria to meet than, say, a pair of beach sandals or evening sandals, and finding a good pair can be a challenge. Each summer, men can be found looking for all-purpose summer sandals, and in addition to comfort, they look for sandals that spell durability, ruggedness, and style.
The concept of wearing all-purpose summer sandals through the day has found a number of takers, and if you looking for one pair or more, it is important that you know what to look for. Summer sandals are no longer limited to the beach or the pool, and you are bound to see them everywhere this summer. Buyers should take into consideration a number of aspects including the fit, how they support the foot, and where the sandals will be worn before making a purchasing decision.
Finding Comfortable All-Purpose Summer Sandals
Comfort is by far the most important aspect to consider in looking for all-purpose summer sandals, and this is simply because they are normally worn for extended durations. If you are looking for a pair that can be worn through the day comfort should definitely score over style. Wearing a pair of sandals that are not comfortable can lead to injuries, immediate as well as in the long run.
The Fit
Look for sandals which offer a snug fit but are not too tight. For example, if you feel that the straps of a given pair are too tight, it is best to look at the next alternative. If your toes are completely or partially covered, make sure they have enough room and don't get cramped for space. If you are looking at sandals that come with any kind of clasps, make sure they do not dig into your skin. Tight sandals can lead to blisters, cuts, and other injuries. In addition, tight straps can impede circulation.
The Support
The sole of the sandal is one aspect that provides support to the wearer, the arch being the other. The sole of the sandal should be thick enough to provide basic support. This is applicable even if you are looking for flip flops and this is something all leading manufacturers pay due attention to. The sandal's sole should not bend in the middle and it should offer some rigidness. If a pair can be 'folded' in half, it obviously does not offer enough support. The support that the sole of a sandal provides should not be discounted, especially if you intend to use the sandals for walking.
A number of men require sandals which provide some form of arch support and this is particularly true for those who suffer from pain or discomfort on account of flat feet. The best alternatives, in this case, come in the form of platform summer sandals, and yes, these are available for men as well. Worn by a number of celebrities, platforms offer great arch support. However, don't end up picking a pair with platforms that can cause you to lose balance while walking.
The more support a pair of sandals offers through straps, the better. Added straps not only offer a better fit, they are also known to offer support.
Inadequate support can lead to problems in a one's ankles, knees, and even hips.
Where Will You Be Wearing Your All-Purpose Summer Sandals?
Where you intend to wear your all-purpose summer sandals most of the time should have a bearing on the choice you make. For instance, if you are looking for a pair that can be worn to the office you should be looking at something that matches your formal clothing. Flip flops, is this case, are not suggested, and this is because they tend to add an air of casualness. A smart pair of men's leather sandals, with or without straps, make for good office wear. These, at the end of the office day, can easily double up to serve as your all-purpose sandals.
| Intended Use | Recommended Sandal Type |
| --- | --- |
| For the beach or pool | Waterproof flip flops or thongs |
| For walking and sports | |
| For office and evening wear | Strapped sandals or Slip ons |
If you are looking for evening sandals it is only natural that you look for something dressy. However, you have to refrain from buying something very loud or flashy, or you will not be able to use them as an all-purpose pair.
The Colour
The easiest way to find out which colour to go with is to go through your wardrobe. Start by getting all your summer outfits out, and segregating formal and casual wear is a good idea. If you want to buy a single pair and want it to go with everything you own, your best bet would be looking for something in a basic colour like black, tan, or brown. Summer sandals in shades of pastels can be limiting in terms of what they can be paired with, although neutral colours like beige and pewter should serve well.
Other Aspects
There are a few other aspects which need to be taken into account if you wish to buy all-purpose summer sandals. First, men with large feet you should refrain from wearing thin and pointed sandals. In addition, the wearer's feet should be smaller than the sandal's sole. If you end up wearing the wrong kind of sandals you could end up hurting your feet unless you take corrective measures. Some common types of sandals which may cause problems include the following.
Covered sandals

Can cause irritation in the big toe or the second toe

Backless sandals

Can cause fissures and calluses in the heel that can easily be addressed by using a good moisturiser

Plastic sandals

Can cause feet to redden, swell, and blister when worn for long periods

Air your feet out often
Another important aspect to consider is the quality of the sandals you wish to buy because different manufacturers are known to make seemingly similar looking products. While one might be made using top of the line material, a lookalike could be made using rather substandard materials.
Aesthetically Pleasing Summer Sandals
Men do not normally pay too much attention when it comes to buying all-purpose summer sandals and it is not uncommon to see unattractively matched sandals and outfits. Additionally, sandals can actually make your feet look bigger or smaller, and you should ideally be looking for ones that make your feet look smaller.
Matching sandals and outfits is not limited to women. More and more men have started paying attention to their appearances, and the increased availability in terms of alternatives for men has certainly helped. Men, too, now have a variety of all-purpose summer sandals to choose from, as can be seen by the variety on offer through eBay.
Remember that men's sandals look best with feet that are clipped, scrubbed, and maybe even pedicured from time to time, and this is something almost all women will vouch for.
Buying All-Purpose Summer Sandals Through eBay
eBay offers its users a wide variety of all-purpose summer sandals and going through their collection is quite simple. If you know what you're looking for you can use the search option which can be found on the home page. Typing in keywords such as "men's summer sandals" will bring up a long list of possibilities. In order to narrow down your choices you can then select alternatives in accordance with which size, brand, colour, or price you are looking for.
You will come by a number of sellers on eBay, and not all sellers have the same policies. For example, while one seller could offer a no questions asked refund, another might not. One may also come by similar products priced differently through different sellers, and this is why carrying out a detailed search is always recommended. eBay also gives you the ability to contact sellers directly should the need arise, and this is done by using the contact link provided on the seller's profile page.
Conclusion
Wearing an uncomfortable or ill fitting pair of all-purpose summer sandal can lead to a variety of problems like blisters, aches, and pains, and this is why the comfort aspect should not be ignored. The good thing is you have some very good alternatives to choose from, alternatives which offer stylishness along with comfort and durability. Go through as many styles, designs, and colours that you want you before you make your decision, and don't buy a pair just because it looks good; make sure you have something you can pair it with as well.
Buying these sandals online is quite easy, and eBay is one website which specialises in online sales. With no dearth of all-purpose summer sandals on offer, and with most of them very affordable, simply keep the aforementioned points in mind while making a decision and you should not go wrong.