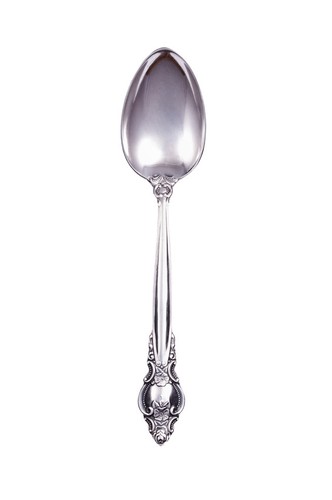 Acquiring antique solid silver spoons on eBay is a fantastic way to add to, or begin a collection, yet it is important to educate oneself before making a purchase. This guide will assist potential buyers in gaining a better understanding of the world of antique solid silver spoons. One of the most important things is to understand the history and development of the spoon, and how solid silver became so popular. It is also useful to understand the range of designs and makes that may be available, as well as how to best care for any purchase.
History of Antique Solid Silver Spoons
The spoon is one of the earliest examples of cutlery devised by modern man. The earliest spoons that have been discovered date back to ancient Egypt and were made of ivory and wood. Spoons have been used throughout history, along with the knife, as the primary dinning tools of almost every culture. The use of silver in spoons dates all the way back to Greek and Roman empires, but it was not until the 1300s that English law developed a 'sterling standard' for silver cutlery. Solid silver or "sterling" is actually only 92.5 per cent real silver, as a hundred percent mix of silver would be far too soft to use effectively. The Assay Offices were created to either bestow a hallmark of authenticity on the pieces that met the sterling requirement or have lesser pieces destroyed. To this day the hallmark is one of the most important pieces associated with solid silver production. In the 17th century silver production experienced a boom due to overseas silver mines found in Asia and the Americas. This in turn led to an explosion of silver manufacturing and a surge in demand from wealthy families. At around this time the modern dining set came into vogue and many of the antique silver spoons that can be found today, originally come from these 17th century original sets.
Discover Antique Solid Silver Spoons
Antique silver spoons are normally considered to be spoons that are over 100 years old. They were often handmade with very high levels of craftsmanship. The amount of effort involved in their creation, and the quality of materials used, has meant that hundreds of pieces are still easily found today, in almost pristine condition. Silver became a fashionable material to use, both for aesthetic reasons and because of its non-reactive nature that mixed well with acidic foods. Solid silver or sterling silver as some know it is made up of 92.5 per cent silver and 7.5 per cent other alloys, which strengthen and add malleability to the silver. With proper care, a solid spoon can maintain its glossy coat for many years.
Types of Antique Solid Silver Spoons
Antique solid silver spoons come in a variety of shapes and styles, each offering its own unique advantages. Each style is meant for a unique task and can help to add distinction to any collection. Some of the most common types include:
| Type | Description | Advantages | Considerations |
| --- | --- | --- | --- |
| Tablespoon | A multi-purpose spoon that is important in a silverware set. | Easily used for any meal. | Comes in a variety of styles linked to the set it was made with. |
| Teaspoon | The most common spoon available. | It is small and relatively easy to find. | Unlike most spoons, before 1821 it had no hallmark due to a lack of space. |
| Soup Spoon | This ladle like spoon was mainly used as a serving utensil. | Ideal for serving soup, punch and more. | They can be almost a foot long, therefore may need extra storage space. |
| Caddy Spoons | A large scoop like spoon that was used to make tea. | Extremely valuable and elegant. | Unnecessary for modern tea use, it is instead prized for its rarity. |
| Moustache Spoon | A simple tablespoon with a dome-like cover to protect moustaches from soup. | A unique item with a strange history. | Strangely none exist for left handed users. |
| Basting Spoon | A series of deep-bowled spoons: they are ideal for basting meats. | Often comes in sets. | Each spoon is meant for basting different meat. |
Factors to Consider When Buying Antique Solid Silver Spoons
Before purchasing one's very own collection of silver spoons on eBay any potential collector should take the time to consider a few key factors involved in the pricing of these antiques. There are a few important considerations that can help a potential buyer understand exactly how these items are priced.
Pattern – One may try to match any spoon purchased to the same pattern. This will create a sense of cohesiveness when used. However, a buyer may target more unusual patterns if trying to gather a more eclectic set.
Styles – A mix of styles should not be considered a drawback, not all collections have to match – it's up to the buyer.
Damage – One should consider the amount of damage sustained by the piece. Antique spoons can sometimes be hundreds of years old and often have some markings that help to show their age.
Typical Features of Antique Solid Silver Spoons
Antique solid silver spoons offer a few unique features that have helped endear them to collectors for centuries. These features are sure to help any potential buyer decide which piece is right for them. Some of the most important features include:
1. Pattern
The pattern or style of antique solid silver spoons is an important feature. Most antique solid silver cutlery was made in sets that had a unique style; this helped to create a sense of unity for the collection.
2. Hallmark
The hallmark that all solid silver pieces have comes from the English Assay Offices and helped identify a piece as meeting the 'sterling standard'. These marks help identify the real value of any piece as the mark identifies the year, country and manufacturer. Rare hallmarks can greatly increase the value of any piece.
3. Age
Some silver spoons are centuries old and can easily be considered some of the most sought after collectors' items available. Depending on age, the price of a solid silver spoon can vary dramatically.
How to Care for Antique Solid Silver Spoons
The best way to keep solid silver spoons looking their best is to keep them in constant use. Tarnishing does not occur as quickly to spoons that are used more often. It is best to gently clean silver spoons by hand in warm soapy water. This should help prevent tarnishing. If light tarnishing has occurred, the yellow or gold appearance on the spoon's surface should come off with light polishing.
Specialist cleaning products can be bought to try and remove heavier tarnishing. If the silver spoon has deep damage to its surface, shape or design, it is best to contact a local repair company. It is best to avoid attempting to fix dents, scratches and other markings as any amateur attempts to repair the spoon may cause further damage. There are many companies available online that can remove dents and other damage quickly and effectively. As long as antique silver is properly stored and occasionally polished, it is sure to last a generation.
Popular Antique Solid Silver Spoon Manufacturers
Silver spoon manufacturers gained a reputation for excellence due in part to the English hallmark system that also helped to identify the makers of each piece of solid silver. A rare manufacturer's mark can help increase the value of any antique piece. Some of the most well known, and most trusted, manufactures are:
John Betteridge
John Cramer
William Deakin
William Evans
John Stone
John Sanderson and Son Ltd.
William Downes
Samuel Jacob
Charles Edward Soloman
C.F. Hancock and Co.
Francois Pages
Padgett and Braham
Accessories and Add-ons for Antique Solid Silver Spoons
If purchasing spoons, it may be useful to invest in adequate storage, to help prevent scratches, as well as cleaning products to help maintain the spoons. A few of the most common accessories for antique solid silver spoons include:
Flannel Bags - Designed to help store antique silver cutlery, these bags also help prevent tarnishing on items stored within. These bags can be found online and in many speciality stores and are well worth the small investment.
Silver Cream - Also known as silver polish, this product is ideal for helping to restore tarnished silver cutlery. Any hobby or antique store should have several brands to choose from to help restore antique solid silverware.
Finding Antique Solid Silver Spoons on eBay
Once you have determined the type of antique solid silver spoon you want to purchase, visit the Antiques pportal on eBay, click on 'Silver' then sub-category 'Solid Silver' and start searching item listings. The Categories list on the left-hand side of the eBay page helps to narrow the search.
Searching for Antique Solid Silver Spoons on eBay
Search eBay listing titles for specific words when shopping for antique solid silver pocket spoon. For example, to find an antique silver spoon, type 'antique silver spoon' into the search box, and then click the Advanced button to customise the results. Also visit eBay's Search Tips page for more advice on searching for antique solid silver spoons with keywords. If you can't find the exact antique solid silver spoon you want, try shopping eBay Stores.
Conclusion
Antique Solid Silver Spoons have proven to be a sound investment over many years. Solid silver is also a material that will withstand the test of time and is relatively easy to care for, when compared to other antiques. It is important to consider the many different types, styles, and features of antique spoons available before making a purchase. Once you have collected this information, you can buy antique solid spoons safely and securely on eBay..