Aperture cards put a whole new spin on everyday greeting cards. Not only can you use them as customised gifts, but you can also turn them into handmade frames to display anything from photographs to cross-stitch projects. The paper cards feature cutouts on the front for photos or pieces of art, and the rest of the card serves as a frame.
Sizes and Shapes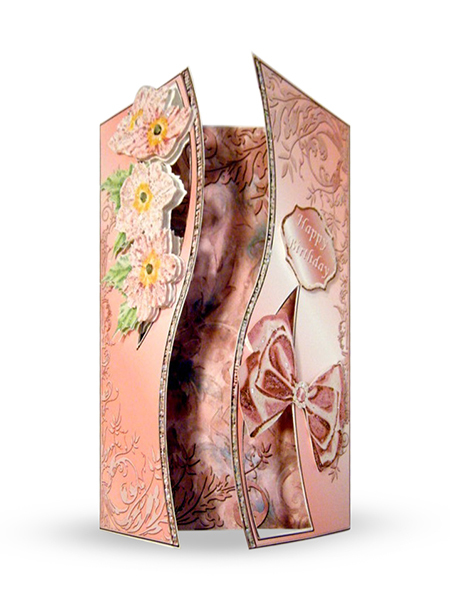 Window cards come in a variety of sizes and shapes, from ovals to squares, to suit the types of artwork you want to display. There are two shapes to consider when looking at aperture cards. The exterior is the shape and size of the actual card. It is sometimes a square, a rectangle, or a landscape style. The centre cutout shape is often square, but oval aperture cards are available, as well. Additionally, the fold of the card makes a difference. For example, tri-fold aperture cards can only stand in two ways because of the angle the sides fold out. If you plan to tape or glue the sides down, this makes no difference. Traditional cards either fold at the side or on the top. If you plan to use the card as a picture frame, make sure the picture is upright once it is inside.
Aperture Card Variety Packs
Purchasing a variety pack of aperture cards is a creative way to make bulk gifts for people. They typically come in several shapes and sizes and in different colours. You can then select pictures and frames for each person. This is also a great method for sending out invitations to a party, wedding, or baby shower. For the holiday season, consider looking for packs of Christmas aperture cards.
Background Paper and Accessories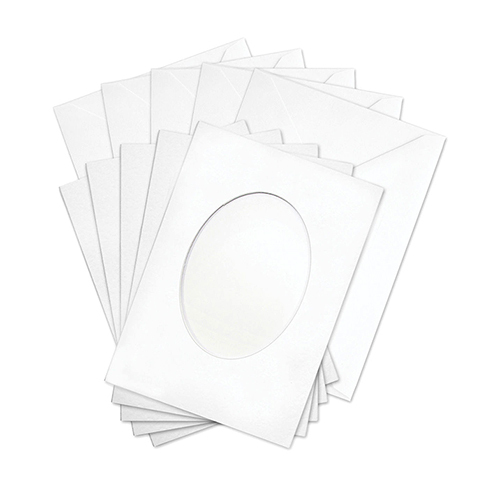 Put the photos aside and consider making your own handcrafted greeting cards. For this, all you need to do is purchase some decorative accessories along with your pack of aperture card blanks. Put a background piece of paper behind the photo opening and glue on some centrepieces, such as large butterflies or a miniature photo. The background should have a decorative print like polka dots, a holiday theme, or a plaid pattern. You can even use more than one type of paper and piece them together. Next, take lace, ribbons, bows, or paper flowers and attach them around the frame opening. This is also a fantastic way to show off large photos and artwork.