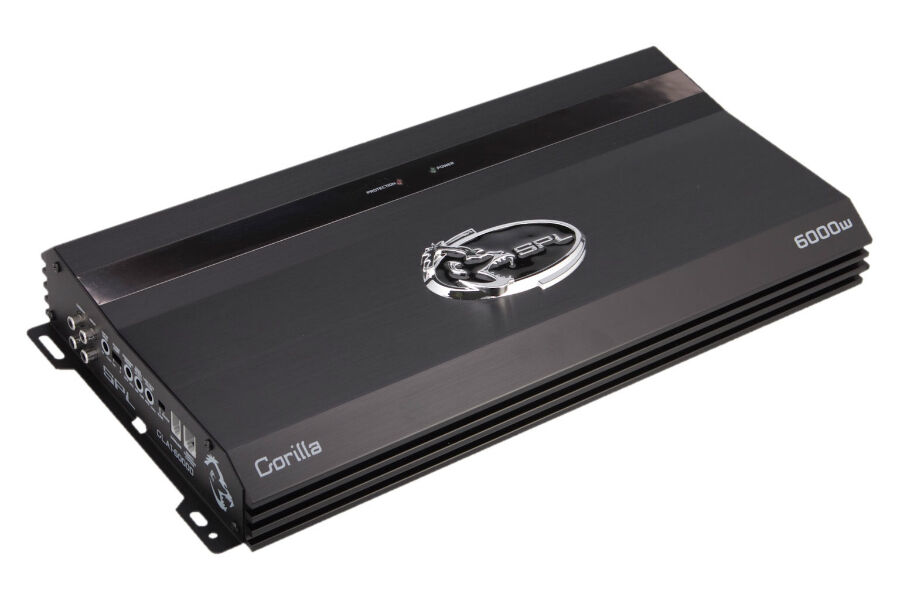 The audio amplifier is one of the most important pieces of equipment for professional musicians and other performers. The amplifier receives the signal from an audio device then amplifies the signal so that it is powerful enough to drive the speakers and produce a sound. Without amplifiers, the audio would not be heard over the noise of a crowd. Audio amplifiers vary in quality and price, so finding just the right one can be quite a task. This is especially true for those who need to invest in an amplifier but don't have much money to work with.
Finding the right amplifier means that shoppers need to know what they are looking for ahead of time. Shoppers should do a bit of homework to ensure that they find an amplifier that meets their needs rather than falling for the glittery words of an advertisement. When buying an audio amplifier for professional use, shoppers need to understand the terminology associated with amplifiers, learn how to match the amplifier to their speakers, and determine what qualities are most important when shopping on a budget. eBay makes it easy for shoppers to search for and compare audio amplifiers of all types and prices.
Amplifier Glossary
Before shopping for a professional amplifier, shoppers should know a little bit of the terminology associated with amplifiers. This helps the shopper find what they are looking for quickly and easily. Additionally, some basic knowledge of amplifiers makes it easier to find one that best suits the user's purposes without giving in to the pitch of a salesman. The table below lists several important terms associated with amplifiers, as well as a short description for each.
| Amplifier Type | Description |
| --- | --- |
| Tube | Use vacuum tubes to convert AC signals to DC signals |
| Solid State | Use transistors and software rather than tubes |
| Class A | Always use maximum power; have very low distortion; inefficient |
| Class B | Produce no current when idling; some distortion |
| Class AB | Uses two signals to provide the best sound and still remain efficient |
| Class D | Lightweight and small design; even more efficient than Class B |
| Stereo | Drives two speakers; most common configuration |
| Monoblock | Drive a single speaker; multiple amps are needed for multiple speakers |
| Multichannel | Drive five to seven speakers; typically used in theatre and surround sound systems |
Multiple terms can be applied to the same amplifier. For example, a tube amplifier can also be a Class A amplifier. It is important for a buyer to be able to differentiate between the different types of amplifiers on the market. This means knowing how the each amplifier performs, the technology used in each type of amplifier, and how the different amplifiers connect to loudspeakers.
Matching Audio Amplifiers to Speakers
In order to produce the best professional-quality audio possible, the amps must complement the speakers. If they are not compatible, then the sound degrades. When it comes to playing, performing, or recording music for a crowd or in a studio, high-quality sound is an imperative. When matching amplifiers to speakers, the shopper needs to consider the power of the amplifier as well as the damping effect.
Amplifier Power
A shopper should look for an amplifier that delivers twice as much power as the speaker's power rating. So if the speaker has a 350-watt rating, then the amp should be rated at 700 watts. If looking for an amp for a pair of speakers, then the amp rating should be 700 watts per channel.
In addition to the power rating, the nominal impedance must also be considered. Professional audio amplifiers are designed to work with a resistance of 4, 6, or 8 ohms. The impedance of the speakers should match the impedance of the amplifier in order to produce the best sound. If the impedance is too low, then too much power is delivered to the speakers and both the speakers and amplifier could incur damage.
Damping
Damping occurs when the speaker continues to ring or vibrate even though the amplifier is not sending a signal. This produces a distorted sound. The damping of a speaker is commonly and mistakenly blamed on the speaker itself. In reality, the amplifier has control over the amount of damping that the speaker produces. If the impedance is too high, then the result is more damping. When matching an amplifier to speakers, shoppers should look for the lowest possible nominal impedance. This allows the amplifier to have more control over the motion of the speaker to prevent damping.
Shopping for an Audio Amplifier on a Budget
Even professionals have to work with a budget, especially when they are first starting out. Finding the best quality audio amplifier for the lowest cost is important. Sacrificing quality to save a bit of money up front could end up costing more in the future. For this reason, it is important for shoppers to choose amps carefully and ensure that the amp they choose meets all of their requirements. When shopping on a budget, the power of the amp and the cost of operation should be considered. Additionally, shoppers should consider buying used amplifiers to save even more money.
Examine Amp Power
Shoppers should examine how much power they really need. More power does not always equal better sound. For smaller setups, lower powered amps are sufficient. A shoppers just needs to be sure that the power of the amplifier matches the power rating of the speakers. Higher power amps are considerably more expensive. Rather than trying to choose the amplifier with the highest power their money can buy, a shopper should focus on choosing an amplifier that offers the correct number of channels, runs efficiently, is easy to maintain, and most importantly is compatible with the speakers they already have.
Long Term Costs
Amps that are used for professional purposes require routine maintenance to ensure that they are functioning properly and produce the highest quality sound. Tube amplifiers have a higher upfront cost than solid-state amplifiers, and many musicians and sound engineers believe that they produce a higher quality sound as well. Unfortunately, the vacuum tubes need to be replaced on a regular basis. Because solid-state amplifiers use transistors or software to amplify signals, they last longer and are easier to maintain.
Buying Used Amps
Quality amplifiers can operate for decades without degrading sound quality. This means that shoppers on a budget can find used amplifiers and older models at a considerably lower cost. While they might not have all of the bells and whistles that newer amplifiers have, they can get the job done, and done well. When shopping for a used amplifier, the overall condition of the amplifier needs to be inspected. There should be no damage on the inside or the outside. Additionally, if the amplifier was properly maintained, there should be little sign of wear and tear. With any luck, a shopper can snag a decent amplifier for just a fraction of the cost of a new one.
Reviewing Before Purchasing
Shoppers who do not have a lot of money to spend also do not have a lot of money to lose. This means that they can not afford to invest in an amplifier and not have it meet their needs. When using audio equipment for professional purposes, having an amplifier that does not make the grade can make or break a creative project. For this reason, shoppers should be sure to check out reviews for various brands and types of amplifiers to see which ones to look into further and which ones to stay away from. If a shopper comes across an amplifier that seems like a great deal, they should read reviews from audio magazines and other buyers to be sure that the audio amplifier offers the quality they are looking for.
How to Buy Audio Amplifiers on eBay
eBay is an online marketplace that offers a lot of great deals for people who are shopping for professional audio amplifiers on a budget. Additionally, the ever-changing inventory and large selection of items cannot be found anywhere else. With both new and used amplifiers listed daily, a shopper is sure to find just the right audio amplifier that both meets their needs and fits within their budget.
Searching for Audio Amplifiers
The key to finding the best deals on audio amplifiers on eBay is knowing how to search for them. A basic keyword search is the quickest and easiest way to get started. In the search bar, enter words that describe the amplifier you are looking for, without being too general or too specific. For example, a search for 'amplifier' returns tens of thousands of results, while a search for 'class a tube stereo amplifier' returns only a handful. Select options such as brand, features, and power to narrow down the results to a more manageable number.
Conclusion
Amplifiers are necessary to boost the signal from an audio device in order to drive the loudspeakers to produce sound. Without audio amplifiers, people would be unable to hear their favourite bands and singers perform or dance to the music in a club. Most musicians and performers have to supply their own equipment, and without a high quality amplifier their sound can suffer.
A musician who is shopping on a budget can have a tough time finding just the right amplifier to meet their needs while meeting the requirements of the amount of money they have available to spend. For this reason, it is important to know what to look for instead of falling for all of the advertising hype. By understanding some basic terminology and knowing what qualities are the most important in amplifiers, shoppers can buy an audio amplifier with confidence. In order to get the most for their money and view the widest selection of audio amplifiers, many musician turn to eBay.