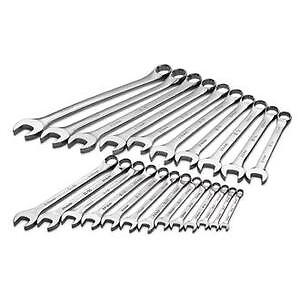 No matter how experienced people are with automotive repair, they will always need a good selection of hand tools. A good set of tools is what makes it possible to complete the work in less time, and with less hassle. Hand tools in particular, are the ones that are not powered, such as wrenches and screwdrivers. The nice thing about a lot of these types of tools is that they can also be used on other projects such as home improvement construction. A screwdriver can remove an interior panel on a car, install a door knob, hang a painting, or put together furniture.
The difficult part when starting on an automotive project is figuring out which tools are needed. It can be expensive buying everything that might be necessary. It is a good idea to know up front what to shop for so that you do not end up with odd tools you never use. This commonly happens when buying sets. There may be a lot of useful tools in it, but there is almost always one odd tool included that would rarely be used.
The following sections will provide you with information about the most common automotive hand tools that you may end up needing.
Types of Automotive Hand Tools
Starting out an automotive project can be frustrating because there is almost always a bolt or piece that cannot be removed or installed without a particular tool that you do not have. Before beginning any work, try to built up an inventory of the most common tool that are needed to complete most automobile projects.
Screwdriver Automotive Hand Tools
Without a doubt, screwdrivers are one of the most common hand tool used for the smaller vehicle parts. They remove or install screws and bolts. Screwdrivers have been around for hundreds of years and still continue to be just as popular today. They came into use during the middle ages and were mostly used to construct things such as lathes, helmets, and body armour.
The tools consist of a handle, shaft, and head. The head has a particular shape that fits into the head of the screw or bolt. The tool is then rotated to drive the piece in, or pull it out.
There are many kinds of screwdrivers which can be confusing. However, only a few of those are really used today.
| Type of Automotive Screwdrivers | Description |
| --- | --- |
| | One of the most common kinds used; their head has a simple, straight shape |
| | Convenient to use; the handle and shaft come with a set of different kinds of heads that are interchangeable, meaning people do not have to go out and buy each individual type of screwdriver |
| | Very common; they have a cross shaped head with a slightly rounded tip; there are 6 sizes available; size 2 is usually the size required for automotive assembly |
| | Mostly used in Europe and the Far East; they have cross shaped heads, but their shape allows for a higher amount of torque to be applied |
| | A ratchet screwdriver refers to the handle; it can have any kind of head; the handle turns freely from the shaft and locks in place so that people do not have to rotate the screwdriver all the way around; saves time and energy |
| | Square shaped heads; mostly used in Canada but occasionally appear in other places; the benefit of square heads is that they do not get stripped out as easily |
To make things easier, getting a set with a ratchet handle and interchangeable heads is the best way to go. Screwdrivers are inexpensive to begin with, so the sets are not much more and will save people a lot of headache when they realise their screwdriver is not compatible with a particular screw or bolt.
Spanner Automotive Hand Tools
Spanners, also called wrenches, are used to manually screw nuts and bolts into place. They have been around since 1835 and, like the screwdrivers, are probably the most often used tools in automotive work. Unlike screwdrivers, wrenches are used to remove and install the heavy-duty nuts and bolts, which are necessary to hold together larger pieces of the vehicle.
| Type of Automotive Spanners | Description |
| --- | --- |
| | Has a "C" shaped end that can be be adjusted by moving one side of the clamp up or down, to make it compatible with any bolt size; it is a larger than other spanners, making it harder to fit into tight spaces |
| | Has two fixed-size ends; both are "C" shaped but different sizes, enabling people to buy half as many wrenches as they normally would |
| | Has a handle and a head in the shape of a "C"; comes in many different sizes.; a set with multiple sizes will be required for any automobile work |
| | Has a closed end head with the grip on the inside; spins and locks as needed so that the user can turn the bolt without having to turn the handle all the way around; saves a lot of time, but are more expensive |
| | Similar to open-ended ones, except that the head is fully enclosed; has to be inserted over the top of a bolt, which can be tricky in tight spaces; tedious to to screw and unscrew the bolt |
| | Has the open "C" head, but it is built to be sturdy so that the other end of the spanner can be hit with a hammer; used for bolts that are stuck or screwed in tightly |
| | Has a hollow cylinder that fits over the head of the nut or bolt |
| | Has interchangeable sockets with a handle that moves and locks in place, like the ratchet spanner; more expensive, but save time and frustration |
| | Cross-shaped with four large shafts and different sized sockets on each end; used to remove lug nuts from automobile wheels |
Like the screwdrivers, sets are usually the best for most of the spanners. One size will not do users any good because automobiles are constructed with multiple sizes of bolts and nuts. An adjustable spanner may seem ideal, but its size means that it will only work about half of the time because the space between all the car parts is limited.
Other Types of Automotive Hand Tools
In addition to screwdrivers and spanners, there are other simple tools that should be a part of every garage. Hammers, for example, are not just used for nails. Often they are handy for loosening a stubborn bolt out of place. Vice grips are also useful for holding parts in place as they are being attached together with other tools. Another useful tool you will not want to be without is a jack. The jacks are used to lift up a vehicle so that you can get underneath to work on on it, or take a tyre off.
Find Automotive Hand Tools on eBay
One convenient and low cost way to shop for automotive hand tools is to use eBay. The website is a central hub where thousands of sellers come to list their products. This means that any particular product, could have several to hundreds of sellers who are all competing for your business. With this amount of competition, it is easy to get the lowest price possible. Local shops do not have to compete as much because they know that driving from shop to shop takes time and energy that a lot of people do not have enough of. Skipping the hassle of local shopping altogether is much easier and cost effective.
Finding the products is also easy. Simply type what you need into the eBay search bar. A general phrase like "automotive hand tools" will bring up all the tools for sale. Whereas a more specific ones such as "screwdrivers", will show you a smaller list of products that are more tailored to what you are looking for.
When you have found what you are looking for, make sure you read read the product descriptions carefully. Some tools are made with lower quality materials and do not last long. High quality tools will often come with a guarantee, or have their estimated life-span listed in the product description. Buying from sellers with many satisfied customers and good reviews, like eBay's top-rated sellers, is a good way to be sure you are getting good quality tools.
Conclusion
Without a good collection of hand tools, working on a vehicle is impossible. Even power tools cannot replace them to get the job done. Many of the areas that people have to get to are in close quarters, therefore, making it impossible to get a power tool anywhere near the it. Hand tools are smaller, more portable, and much more affordable than power tools. The amount of time required to use them may be longer, but they are still valuable to every project. Tools like these have been around for hundreds of years for a reason.
Because they are so common, finding them individually, or in sets, is a breeze. All people have to know is what they are looking for. Not all tools are created equal. Some are made with higher quality metals and materials that are less likely to break or wear out, but by knowing what you are looking for and making sure to check the quality, it is easy to find tools that will last a lifetime.