Beech is a popular material for making furniture, especially tables. This hardwood works well for both dining and end tables. Choosing beech tables for your home involves learning about the wood and matching the table's shape and dimensions with its function.
About Beech Wood
Beech is a popular hardwood that bends easily, although it is not as attractive as ash. In furniture, beech often blends with other, more expensive woods. As beech stains well, manufacturers stain it to resemble cherry, mahogany, or maple. Beech is a heavy and hard wood, so working on it with hand tools takes some extra effort. This hardness, however, helps protect beech tables from accidental dings and dents.

Buying a Beech Dining Table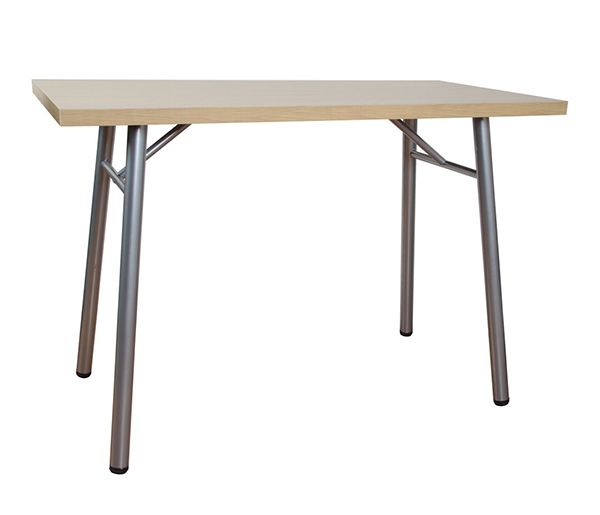 The dining table is a crucial piece of furniture in the living or dining room. Before choosing the table, measure the space, especially when the room is small. A rectangular table in a rectangular room could fill up a small space quickly. For smaller rooms, opt for an oval table because it can make the room look less crowded. Square tables also work well in small spaces. Round tables are suitable for large rooms and they can accommodate many people, while in small spaces they might limit the traffic flow in the room. Remember that you need to move around the table as well. There should be about 125 centimetres between the table and the wall. If you sometimes host dinner parties, but need a smaller table for daily use, choose a table with leaves that you can expand if you need to do so. In terms of dimension, also pay attention to the table's height, as there should be enough space underneath to fit the knees. The best tables are level with elbows.
Buying a Beech End Table
End tables are decorative and functional pieces of furniture on either side of a sofa or bed. They can easily accommodate a lamp or other small objects. When it comes to the shape, choose a table based on the place where you plan to use it. Try to mix table shapes within a room to make the room look more interesting. When choosing an end table's size, bear in mind where you want to put the table. On either side of a sofa, the height and depth should match those of sofa arms as much as possible. The living room also looks better if you match the height and depth with side chairs. This also makes it easy to reach for things on the table. Next to a bed, a beech end table should be level with the mattress.