Birthday cake toppers, made for both cupcakes and traditional cakes, add a personalised touch to any party. As they come in a wide array of shapes and figures, make sure the topper matches the tone or theme of the birthday for a tied together look. While some birthday cake toppers stand on top of the cake, others lie flat.
Types
Birthday cake toppers come in two basic types: cupcake toppers and cake toppers. Each differs significantly in both size and style. Cupcake toppers are generally smaller and often kid-themed, while cake toppers are larger-scaled. Personalised cake toppers, such as edible sheets printed with text or photos of the birthday boy or girl, prove popular.
Materials

Birthday cake toppers are made from many different materials. Though a matter of personal preference, each has its own set of benefits and drawbacks to consider. Make sure to keep in mind both quality and price when shopping for these birthday cake decorations.
| Material | Description |
| --- | --- |
| Acrylic | Affordable and attractive; generally disposable; rhinestone or diamante toppers prove popular. |
| Metal | Renowned for durability; slightly more expensive than acrylic toppers; and designed for reuse. |
| Glass | Relatively inexpensive; adds an elegant touch to a cake; designed for reuse; makes for good keepsakes; delicate and should be handled with care. |
| Ceramic | Expensive, high quality, and makes for treasured figurines. |
When purchasing a metal or glass birthday cake topper, check that it is both lead-free and safe for use on food. It is important to note that some metals tend to tarnish over time. Besides acrylic, metal, glass, and ceramic, buyers may consider edible cake decorations. Edible cake toppers come in two types: sugar or icing and wafer paper. Sugar paste edible flowers and butterflies prove popular for birthday celebrations as do printed or airbrushed icing sheets. Likewise, wafer paper, usually made from rice, can be printed with custom-made design images. Rice paper cake toppers are a great way to add a personalised touch to any birthday cake.
Styles
Consider a birthday cake topper that depicts the age, such as 16 or 18, and the name of the person whose birthday it is. Toppers may also take on the birthday party theme or serve to portray the person's favourite interest or hobby. For instance, palm tree toppers are perfect for Hawaiian or beach-themed birthday parties, while a sport cake toppers are ideal for a sports-themed party.
Size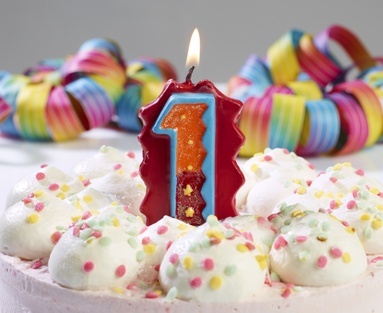 Birthday cake toppers come in a wide variety of sizes. Make sure it is proportionately sized to the cake. An undersized topper may get lost in the cake design, while an oversized topper stands out, not in a good way.