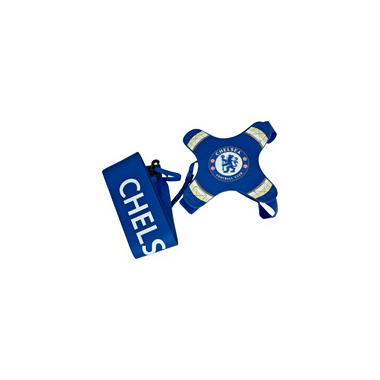 No matter if you have been a fan since Bobby Tambling set his all-time team record 202 goals in competition or just came on board with the 2012 UEFA Championship, if you bleed True Chelsea Blue, you are always looking for memorabilia. Some fans look for articles of clothing, from hats to shirts to warm-ups. Others want a game-worn kit or a set of cleats from their favorite player. Still others want to add vintage items such as ticket stubs or event programs to their collection of framed prints, balls, and just about anything that bears the team logo and name.
Of course, the more popular the team, the more counterfeit and knock-off merchandise is out there in the market. So, one of the first things that Chelsea fans looking for team merchandise need to do is look to trusted sellers, such as the ones that can be found on eBay. Take the time to know the history of Chelsea Football Club, and then Chelsea fans need only decide what they might want to purchase.
Chelsea Football Club History
Chelsea Football Club, also called Chelsea FC, was founded in 1905 and, through more than a century of competition, has been in contention for several championships, winning their first UEFA Championship in 2012. In fact, the 21st-century has been very good for Chelsea in terms of the championships and cups won over their 108 years in existence.
Chelsea FC has won a few European trophies. Before the team won the UEFA Championship in 2012, they won the UEFA Super Cup in 1998.
| 2012 | 1998 | 1998 | 1971 |
| --- | --- | --- | --- |
| UEFA Championship | Cup Winner Cup | UEFA Super Cup | Cup Winners Cup |
Chelsea FC has also maintained a decent track record in attaining league titles. The team won four league titles between 1954 and 2010.
| 2009/10 | 2005/06 | 2004/05 | 1954/55 |
| --- | --- | --- | --- |
| 86 points / 38 games | 91 points / 38 games | 95 points / 38 games | 52 points / 42 games |
Chelsea FC has also won seven Football Association Challenge Cups, or FA Cups. The year 2012 proved especially fortunate for this team, when it won the 2012 FA Cup in a final against Liverpool.
2012

2010

2009

2007

2000

1997

1970

Chelsea 2

Liverpool 1

Chelsea 1

Portsmth. 0

Chelsea 2

Everton 1

Chelsea 1

Man Utd 0

Chelsea 1

Aston V. 0

Chelsea 2

Mdkbrgh 0

Chelsea 2

Leeds 1
The Chelsea FC trophy cabinet also holds four League Cups. The team's most recent win was in 2007, when it defeated Arsenal.
2007

2005

1998

1965

Chelsea 2

Arsenal 1

Chelsea 3

Liverpool 2

Chelsea 2

Middlesbrough 0

Chelsea 3

Leicester 2
The added four FA Community Shields to its achievements, winning first in 1955. Three more wins ensued in the years between 2000 and 2009.
2009

2005

2000

1955

Chelsea 2

Man Utd 2

*4 -1 on Pen. Kicks

Chelsea 2

Arsenal 1

Chelsea 2

Manchester Utd. 0

Chelsea 3

Newcastle Utd. 0
With such a rich tradition, Chelsea Football Club can boast a loyal fan base; not a game goes by when the stands are not filled with Chelsea Blue t-shirts, kits, and pennants. Walk about town, and the team's impact is seen with fans sporting caps, jackets, and everything from jewellery to key rings. New fans of the team may want to consider purchasing a few special items to show support at home, work, and especially, by the pitch.
Chelsea Football Memorabilia
When some people think of memorabilia, they almost always envision something old, sitting high on a shelf. But in truth, memorabilia can be any item or batch of items is collected by someone because of his or her connection to something important: in this case, Chelsea Football. That is not to say that vintage items are not valuable and sought after, but people also enjoy newer merchandise that can be obtained at home and around the world.
Wear Your Support Every Day of the Year
A wide selection of clothing items lets the fan express team spirit and support, literally from top to bottom. So, no matter if it is game day or just Thursday, clothing lets everyone know where a fan's loyalty is. When ordering clothing, remember to ensure that the size is correct.
Headgear
Regardless of the season, fans can sport one of several types and styles of headgear.. The selections include several types of caps bearing the club's official crest, including trucker's caps and official UEFA Champions caps. Additionally, caps come in various colours, depending on the style. Of course, winter's chill can be kept away with one of the beanies or maybe a trapper or Bronx winter hat. For those with other tastes, maybe a driving cap with the club crest or a straw trilby hat with club colour band is more to the liking. Whatever the time of year, fans can top off the day with team pride.
Kits
Whether they prefer the home blue, away white, or the black and gold of the third kit, fans can fully dress up with shirt, shorts, and socks in their favourite kit.. Both goalkeeper kits are available as well. Items are available for men, women, and children. Kits can be purchased with favourite players' names; there are quite a few vintage and replica kits in the market for fans of players from the past.
T-Shirts
There is almost an endless supply of t-shirts,, with everything from club crests to special editions commemorating championships, historic players, and other great moments in club history. There are t-shirts for adults, children, and even pets who have die-hard fans as owners.
Pants and Shorts
Aside from the official kit shorts and warm-up pants available, there are several styles of shorts and warm-up pants that are not kit related. The styles include board shorts, basic woven shorts, and fleece shorts along with woven leisure pants.
Adidas Gear
Adidas sportswear company also offers a complete line of clothing based on the football team. The line includes shirts, socks, and shorts for adults and children.
Fill Your Home With Chelsea Pride
If wearing your Chelsea pride isn't enough for you, there are items aplenty in the market, including prints, posters, and plaques. Additionally, there are mugs,, glasses, and even kettles and toasters for the kitchen, while the bedroom can be adorned with bed clothes and curtains, all in brilliant Chelsea Blue.
Souvenirs
If you are dedicated enough to call yourself a True Blue, then you no doubt have many souvenir items about that you use everyday. The different types of souvenirs available for True Blues are vast, and prices for items are determined by several factors including age, condition, and significance. For instance, a vintage program from the club's 1955 League Championship is worth considerably more than one from a challenging 2003 season. Among the many souvenir items that can be found are posters and framed prints, bobbleheads, badges and pins, as well as tablet, smartphone, and gaming console skins and covers, among other things.
For more traditional fans, club pennants and banners are available, and for the truly True Blue, there are pet supplies, gift cards and wrapping, along with car accessories.
Signed Memorabilia
Of course, the more sought out memorabilia items are those with players' signatures.. This includes anything verifiably signed by a player, coach, or manager. Kit items, programmes, ticket stubs, trading cards, footballs, and just about anything else imaginable can fall into this category. Be careful when buying signed merchandise, as there is a significant presence of fakes in the market. To be sure that the item is genuine, only consider purchasing items that are accompanied by a certificate of authenticity. If an item seems too good to be true, then a certificate's presence or absence could answer the question. Do not go on trust alone, as it could be costly.
Where to Buy Chelsea Football Memorabilia
While the above-mentioned items only scratch the surface of the many Chelsea Football memorabilia items that can be found, it is in no way a complete listing. Depending on where a fan chooses to shop, the selections and prices can vary. While there are many traditional bricks and mortar shops around that sell club merchandise, one can also acquire these items online at retailers such as eBay.
Conclusion
Chelsea Football Club has a rich tradition of more than a century of competition and championships. Today, the team's popularity is still strong and growing, with fans to be found around the world. For True Blue chelsea fans, nothing fits the bill better than a special item bearing their beloved club's colours and crest. Chelsea Football fans can find clothing, including hats, jackets, and kits, along with footballs from Adidas, and an impressive range of trinkets and souvenirs. For the serious True Blue fan, autographed items are much sought after and more expensive, depending on what the item is. Only purchase autographed items that are accompanied by a certificate of authenticity.
A website like eBay can help find a wide variety of Chelsea sports memorabilia; one only needs to know how to use the functionalities available. So, grab your crest embossed keyring, slip into your club colour Adidas shoes, and head for the pitch, secure that anyone who meets you knows your loyalties are to the lads in blue.