Unlike most other fabrics, chenille does not refer to a specific fibre type, but rather a manufacturing process. Chenille is versatile and widely available in different colours, patterns, and prints. It makes a great addition to your craft supplies, and works well for making cushion covers, clothing, quilting, or upholstery. Be sure to choose the right type of chenille for your craft projects to get the best and longest lasting finish.
Chenille Fabric Craft Uses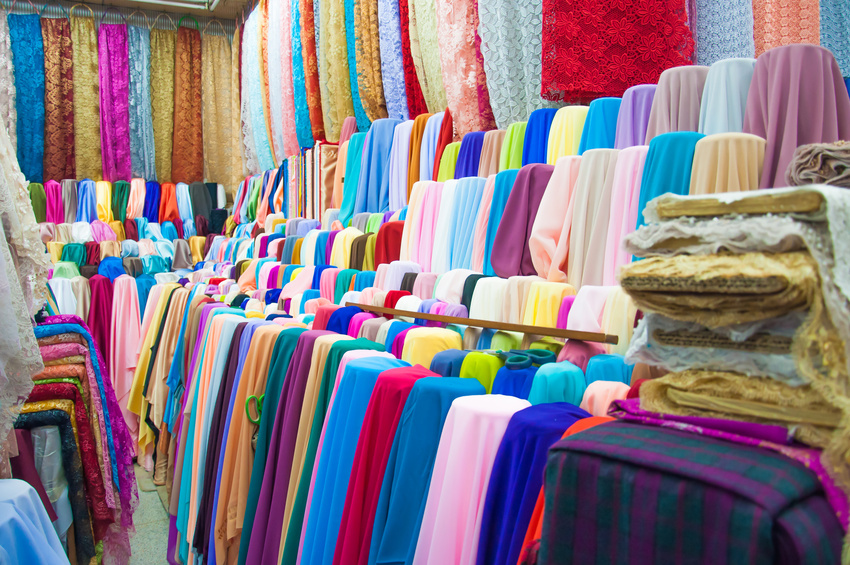 Taking its use into account is the most important factor when it comes to buying chenille craft fabric. Chenille fabric is available in a range of weights, textures, and fibre options. Each type has its own properties, advantages, and disadvantages, being suited to a specific range of projects and levels of wear. Make sure you know exactly what you want to do with your chenille so as you can select the most appropriate chenille types.
Chenille Fabric Fibre Type

The popular cotton chenille has a close weave and a very soft texture making it ideal for clothing and wall hangings. Chenille with an organic cotton construction is a good choice for those who prefer natural fabrics for items such as baby blankets. Rayon is an inexpensive type of chenille that works well for lighter projects as it is not as durable or soft as cotton. Polyester and cotton blend chenille is very durable. Maintaining all the beneficial properties of cotton, such as a tight weave and a soft feel, polyester fibres add strength and durability, making it suitable for heavy-duty craft projects, such as upholstery and bedspreads.
Chenille Fabric Weight
The weight of the fabric is just as important as the fibre type. Heavier chenille best suits upholstery and bedspreads or other projects that are likely to receive heavy use and wear. Moderate-weight chenille fabric works well for quilting and toys, while lightweight fabric is suitable for baby clothes and pram blankets. If working with multiple fabric types or chenille types, remember you have to balance the fabrics to get an even form or hang from the final piece. For example, if you make a wall hanging, it should hang evenly on the wall so be sure to balance the fabric weight across your project.