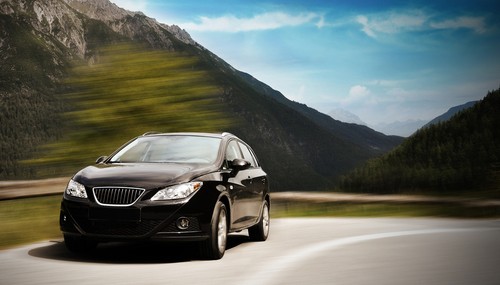 A car must have an engine to run, even an electric car has an engine, it is just called a motor, but they both perform the same job; powering the vehicle's drivetrain. For the most part, a vehicle's engine is designed to last for the life of the vehicle, but from time to time, something unforeseen happens and an engine may become unserviceable. When this happens, there are two choices that can be made; buy a new car, or buy a new car engine.
eBay Motors has a significant collection of new, used, and remanufactured engines for many makes and models of vehicles. With so many different choices from individual sellers and dealers to choose from, finding the engine that is wanted can be an easy process. In addition to having a wide range of options for engines on eBay Motors, all the accessories and tools needed for an engine installation, such as gaskets, hoses, and belts, can also be obtained through the website. Of course, to find the great deals on eBay, knowledge of utilising the website's useful search tools is important.
Shopping for Complete Car Engines on eBay
Just as with any search on eBay, there are a simple few ways to find the right engine on the website. The first option is to do a keyword search; open the eBay Motors page, enter the search terms for a desired engine, and then simply click on the search button. When the results page opens, browse the listings provided, or narrow the search by selecting one or more of the filter options available, such as make, model, condition, and price.
Another search method is to navigate through the categories beginning by selecting the 'All Categories' tab on the main eBay page. When the page opens, scroll until you can select 'Vehicle Parts & Accessories' from the many options, then simply follow the pages as they open and select the appropriate filter options that leads you closer to the engines you are looking for.
Another method is to locate the 'Find a car part or accessory' tab on the eBay Motors page, enter the vehicle make and model from the pull-down menu, and then enter 'Engine' in the search window to initiate the search.
Find the Right Car Engine
The types of engines available on eBay Motors are varied, but they are also limited for some makes and models. Before starting the search, it is a good idea to identify what type and size engine is already in the vehicle. Just because a vehicle is a certain make and model does not necessarily mean that there is only one engine for it. Depending on the manufacturer, the country it was built to be driven in, and that region's driving conditions, a vehicle could have different power packs and drivetrains. This can be a good thing if the goal is to replace a smaller engine with one that is more powerful, or if one is replacing a gas guzzler with a more economical engine. If it is a replacement due to a malfunction, consult the sales paperwork where the power pack and drivetrain sizes and ratios are provided. There should also be a data plate attached to the engine block, showing the vehicle identification number (VIN), the engine size, and other relevant data.
Compare New, Used, Rebuilt, and Remanufactured Car Engines
Once the size and type of engine is known, it is time to decide whether to buy a new, used, rebuilt, or remanufactured engine; each option has pros and cons, including life expectancy and price. Since not all makes and models of vehicles still have engines being built for them, there may be some difficulty finding a replacement in new condition.
Type of Engine

Pros

Cons

Built by original manufacturer to exacting standards

Comes with no miles of wear and tear

More expensive of replacement options

Not available for many older engine types

Completely disassembled and rebuilt to standards of a new engine

Broken parts are replaced, other parts are cleaned and replaced with new seals, gaskets, belts and hoses

Tested to new engine standards

An expensive option

Few older engine options available

Rebuilt

Repaired and serviced to a point of proper operation

Much less expensive than new or remanufactured engines

Older out-of-production engines are more available

Repaired only to the point of the malfunction, unknown issues not addressed

Seals, belts, hoses, sparking plugs are not changed, unless part of original malfunction

Extremely cost effective

More engine types than remanufactured or new engines

Good option if low mileage

More susceptible to breakdowns

Can have hidden problems if salvaged from a collision vehicle
Keep in mind that there are exceptions to every rule. Although the chances are higher that a new or remanufactured engine can last longer and perform better than a rebuilt or used engine, there is no 100 percent guarantee.
Considerations when Buying Complete Car Engines
In addition to the size of an engine, there are certain points that must be borne in mind when making the purchase of a replacement engine. Of these points, an important consideration is money. While many people have some money set aside for emergencies, the cost of an engine is significant and can seriously cut into a bank account rather quickly when adding in labour costs to have the work done. If the work is being done by the car owner, the labour costs can be saved, but there may be costs for equipment rental, tool and accessory purchases, and even safety equipment needed to perform the tasks.
For some, it is more a question of quality over cost when choosing the type of engine to buy. If that is the case, then the obvious choice may be to go with new or remanufactured engines, as they offer longer life than the used or rebuilt versions. A rebuilt or used engine has the possibility of more downtime for additional repairs that may be needed.
Accessories to Purchase with Complete Car Engines
Unless the work is to be completed by someone else, there are some items that may also be needed, from special tools and equipment to publications and safety gear. Luckily, most, if not all, of these items can be found on eBay Motors.
Special Equipment Makes the Job Easier
One of the main pieces of special equipment that is needed is an engine hoist. This is needed to remove the old engine and place a new one safely by using a heavy-duty chain hoist attached to a sturdy frame. The frame is equipped with wheels to move the engines about, as necessary. Other special tools that may be needed include an engine diagnostic tool, sometimes called an onboard diagnostic (OBD) reader, which interprets data from the car's onboard computer. Additionally, a compression tester, which tests the compression of the engine's cylinders, is needed to gauge the accuracy of the sparking plug firing progress.
Specialty Tools Can Be a Requirement
Depending on the era of the engine, even if remanufactured, a few specialty tools may be required to complete the job. If the vehicle has a distributor, a timing light may be needed to properly set the ignition timing. Additionally, a torque wrench can properly seat several mounting bolts that attach the engine to other components, such as the transmission, and ensure that the sparking plugs are tightened to specifications.
Repair Manuals Prevent Mistakes
Even seasoned mechanics have repair manuals for vehicles they regularly work on, because it is nearly impossible to remember every specification for every car. Having a repair manual for a vehicle is a smart solution if the driver handles repairs regularly without outside help. Repair manuals take readers through step-by-step processes for vehicle repairs, including engine replacement. eBay Motors has a wide selection of vehicle repair manuals from dealers and individuals for new and vintage automobiles; no engine replacement should begin without one on hand.
Safety Equipment Cannot Be Overlooked
Replacing an engine is a difficult job and can be rough on the hands and back. Before starting the job, it is a good idea to put on a pair of mechanic's gloves to help with gripping and protect the hands from cuts and scrapes. A back support brace keeps at bay the backaches that can result from bending over an engine compartment for long periods of time. Finally, eye protection can help prevent dirt and other debris from getting into eyes.
Shopping for Complete Car Engines on eBay
Once the decision has been made as to what type, make, and model engine is to be purchased, and the item is located on eBay, be sure to take the time to read the entire listing for an engine. The listing should provide information on the engine's condition and history, along with information on the seller, accepted payment options, and shipping charges. This information can aid in the decision to go ahead with a purchase or to continue the search on eBay for other options. From time to time, some stores have special offers for their customers, and this can also be helpful in making a choice.
Check Out Seller Profiles
Whether buying car engines or any other piece of merchandise on eBay Motors, becoming familiar with sellers and stores that carry the items needed is a good idea. The seller's name is listed on the product page; click on the name to view the seller's profile. Information on the seller includes reviews from other customers, and being able to access customers' feedback on a seller can help determine if a seller is trustworthy. Sellers who maintain positive feedback scores from customers are a great choice, as they usually mean issue-free shopping.
Conclusion
Buying a complete car engine on eBay may seem a bit of a daunting task, especially if the need is desperate. However, by taking the time to research what size, make, and model of engine that is needed can help get the ball rolling. Next, the decision must be made as to whether to buy a new, remanufactured, rebuilt, or used engine. Each type of engine has its pros and cons, and they can range from the expected reliability and quality of a new engine to a money-saving, but questionable, used engine. The choice may likely come down to a question of money or desired quality. New is, of course, a preferred option, but it is also a more expensive alternative. When buying a complete car engine, be sure to also invest in the tools and equipment needed for a replacement project. This includes a repair manual and the right safety equipment, all of which can be easily found on eBay.