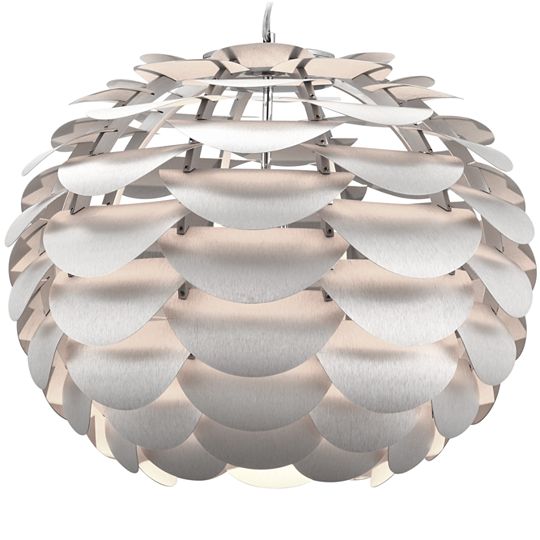 Contemporary ceiling lights can turn a traditional, old fashioned, or dated home into an updated and modern living space. They can be purchased online or in store, and although all create a modern atmosphere, there are many different features and aspects to take into account when purchasing contemporary ceiling lights. These features and aspects can be browsed easily online and include colour, material, design, intended purpose, light output, brand, and condition.
How Contemporary Ceiling Lights Can Brighten a Home
Contemporary ceiling lights can be added to any room in the home to create a bright, airy, and modern atmosphere. They can be the finishing touch to a home decor redesign, or can be a suitable replacement for outdated light fittings. Contemporary ceiling lights can provide greater light output than table lamps or floor lamps in rooms that are either naturally dark or in rooms where more light is required, such as living rooms, lounges, kitchens,, and studies. Of course, a contemporary design isn't just one style, and what is classed as contemporary to some may not be classed as contemporary to others. Due to the range of styles and features available, contemporary ceiling lights can blend effortlessly with existing home decor regardless of specific contemporary style, whether that be basic minimalism, vinyl retro, futuristic metal, or monochromic shades.
Choosing Contemporary Ceiling Lights
There are many options when it comes to choosing contemporary ceiling lights, so it's important to consider the particular modern style of the home or room, the required light output, and the specifics of the fittings such as colour and material and decide what kind of contemporary ceiling light would be the most suitable fit.
Types of Contemporary Ceiling Lights
It's important to remember that while 'contemporary' is a style category, it's not a specific type of contemporary ceiling light, and that there are many subcategories to browse through when looking to find the perfect fit.
| | |
| --- | --- |
| Pendant | Pendant ceiling lights are those which hang from the ceiling via a single cable, making them similar to a pendant necklace. They are very versatile and available in a range of colours and materials. |
| Chandelier | Chandeliers may seem more traditional than contemporary, but modern designs have transformed these ceiling lights from detailed and intricate to simple and minimalist. They are often made from metals and crystal. |
| Spotlight | Spotlights are perhaps the ultimate in contemporary ceiling lighting. With all fixtures hidden away out of sight, spotlights are ideal for a modern and minimalist household. Spotlights are often very bright, and good for dark spots. |
| Track | Track ceiling lights usually include many bulbs affixed to a single length of tracking. The design means that bulbs are usually on display rather than hidden by a shade, giving a contemporary yet back to basics look. |
| Portal | Portal ceiling lights have a secure covering which prevents particles from entering the fitting. Due to this, light output may be lesser than from other types, but they are particularly suitable for wet rooms. |
Room Considerations for Contemporary Ceiling Lights
Contemporary ceiling lights can be a welcome addition to any room in the home; everywhere from the hallway and the living room to the bathroom and bedroom. While there are no limitations, some particular contemporary ceiling lights may fit better in certain rooms than others.
| | |
| --- | --- |
| Hallway | Modern hallways are welcoming of almost every sort of contemporary ceiling light. Brighter hallways could benefit from pendant lights, while darker hallways may benefit from track lighting or a chandelier. |
| Living Room | Contemporary living rooms where lighting is on display to guests may benefit from an intricate modern design such as a chandelier or an attractive pendant light with high light output. |
| Kitchen | Spotlights are very popular contemporary ceiling lights in kitchens as they provide a great quantity of light, enough for cooking, but at the same time create a pleasant atmosphere. Spotlights can be directed on dark spots. |
| Bathroom | Contemporary portal lights, with minimalist design, are frequently found in bathrooms due to their safety covering which prevents water from entering or damaging the fixture and fittings. |
| Bedroom | Track lighting is a popular choice for bedrooms as it is very practical and yet remains stylish, Track lighting can often be directed to certain spots, similar to spotlights, so are beneficial for reading in bed. |
Contemporary Ceiling Light Materials
Many different materials fit in effortlessly with the contemporary style depending on a home owners definition and understanding of what a modern atmosphere is all about. Varying between inexpensive plastics and more costly crystal, there's something for all budgets.
| | |
| --- | --- |
| Plastic | Portal ceiling lights specifically designed for bathrooms are produced from plastic,, although the material can also be used for attractive, on display lighting such as retro designs. |
| Chrome | Chrome ceiling lights fit in with a minimalist and somewhat futuristic contemporary home. They give an impressive look but may be susceptible to smearing during cleaning. |
| Glass | Glass chandeliers and pendant lights fit in with a sophisticated modern home and are particularly useful for very dark areas as the material reflects the light produced, creating a brighter environment. |
| Crystal | Crystal is a popular material for chandeliers, although contemporary chandeliers are starting to become more versatile, and crystal may be starting to date this form of ceiling light. |
| Metal | Metal ceiling lights give a similar look to chrome contemporary ceiling lights but may be much more cost effective. Other metals are also not as vulnerable to smearing or fingerprint staining during cleaning. |
| Fabric | Contemporary ceiling lights may come with shades, especially pendant lights. These shades are frequently made from fabric and help reduce unwanted glare in the home. Careful design can ensure shades are not old fashioned. |
Number of bulbs on Contemporary Ceiling Lights
Contemporary ceiling lights come with varying bulb quantity depending on the particular type of light fitting. Bulb quantity should be taken into account when choosing contemporary ceiling lights for naturally darker rooms.
| | |
| --- | --- |
| 1-3 | Portal lights and pendant lights often have fewer bulbs than other contemporary styles. 1-3 bulbs is suitable for small rooms, rooms without the need for bright lights, and in naturally bright areas. |
| 4-6 | Due to the small nature of spotlights, rooms tend to have many spotlights fitted next to, or close to, each other for full effect. Multiple spotlights can often be purchased in a single pack. |
| 7-12 | Contemporary chandeliers often contain many bulbs, in keeping with their traditional intricate detailing. As chandeliers tend to distribute light upwards, a large bulb quantity may be required to produce adequate lighting. |
| 12+ | Track lighting frequently contains upwards of 12 bulbs, fitted across a single track. In many cases, each individual bulb is rotatable, meaning light can be distributed in many directions at once. |
Choosing the Right Bulbs for Contemporary Ceiling Lights
General incandescent bulbs are the most common bulb requirement around the home, and many contemporary ceiling lights will require a standard bulb. However, incandescent bulbs are hampering the UK's efforts to cut down on energy usage, and, as such, many of these bulbs are no longer being produced in a joint agreement between manufacturers and the Government. A suitable alternative is energy saving or LED bulbs, which not only produce less energy, but could also help save on annual energy bills. Some contemporary ceiling lights, such as spotlights, may require a specialised bulb, such as a GU10, but these are widely available both online and in DIY stores and supermarkets and can be purchased in an LED or energy saving style.
Conclusion
There is really no limit to the design of contemporary ceiling lights and with such a huge range of different aspects and features, there are types and styles to suit all tastes, decor, and budgets. Contemporary ceiling lights are a common home addition and for that reason can be found both online and in DIY stores across the country. An advantage of buying from an online-only store such as eBay is that contemporary ceiling lights can be purchased in either new or used condition depending on preference, and they may be offered at discounted prices that traditional brick and mortar stores just can't match.