Easter sweets make ideal gifts for those with a sweet tooth, whatever their age. You can use sweets in Easter egg hunts, as party favours, or as Easter gifts for loved ones. Consider the types of Easter eggs available and the recipients when shopping for these sweets. Effective searching and buying bundled offers simplifies the buying process when shopping for Easter sweets on eBay.
Types of Easter Sweets

Easter eggs are the most popular type of Easter sweets, but alternatives such as boiled sweets, chocolate bars and shapes, and nougat are available. A chocolate bunny, such as those offered by Lindt, Nestle, and Cadbury, makes a fun alternative to a traditional egg. If you want to add variety to Easter baskets and egg hunts, include sweets with Easter packaging and decorations or create your own sweet gifts by using creative bags and baskets. Look for Easter cellophane packaging featuring the Easter bunny or other Easter-themed decorations or for carrot-shaped or bunny-shaped favour bags. You can also opt for clean plastic eggs that allow you to choose your own filling. Look for bright colours that stand out in egg hunts.
Types of Easter Eggs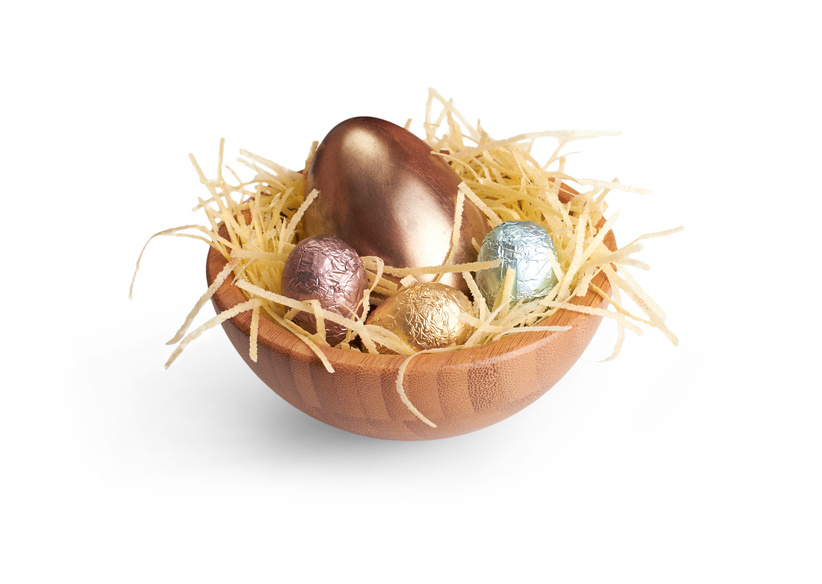 Easter eggs come in an array of sizes and tastes, from sugar-coated mini-eggs to oversized plain chocolate eggs. Solid or filled eggs tend to be less fragile than hollow eggs are. Belgian chocolate and other luxury Easter eggs are ideal for older friends and family members. If you prefer a personal touch, consider making your own Easter eggs using an Easter egg mould and an Easter egg decorating kit. If you prefer using ready-made eggs, consider buying hand-made eggs, personalised eggs or personalised packaging.
How to Buy Easter Sweets
When shopping for Easter sweets, use the ages of the recipients and the occasion to guide your buying decision. Choose sweets with brightly coloured foil wrappings and packaging for younger recipients. For Easter egg hunts with large numbers of children, use regular bags of sweets to add body to Easter baskets and fill plastic Easter eggs. Look for luxury sweets and eggs for adults, older children, and younger children at smaller gatherings. Choose party favour bags and Easter baskets that match the theme of your Easter celebrations.
Buying Easter Sweets on eBay
eBay sellers offer a wide selection of Easter sweets, including Easter eggs and favour bags. To find what you need, browse the listings available for inspiration or use specific search terms, such as 'creme egg', to find particular items. You can further narrow your search results by choosing the most suitable category and item features. Look for Easter hampers, sweet hampers, and other bundled offers to save time and get more value for your money.