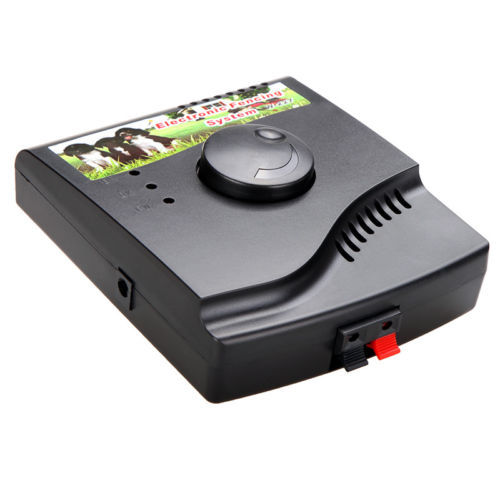 Regardless of whether this is the first time that you have owned a dog or just one of many that have been owned in the past, it always seems a pet owner has to start from scratch when it comes to raising a puppy.
One of the first issues that quickly escalate to the top of the list of priorities for owners of these young dogs is training. There is a wide variety of puppy training tools, aids and other dog supplies that can be purchased to assist with this process; many of them can be found on the eBay website.
Many people, however, have no clue where to begin when it comes to training their puppies. eBay has developed this guide specifically for owners of puppies to learn everything that they need to know to get them started on the right track.
Research the Dog First
Before diving into purchasing any sort of training tool for the dog, the first step that all pet owners should take is getting to know about the particular dog. There are many different books that can be purchased, read and researched about different dog breeds. You need to quickly become an expert about the specific breed of dog that you have purchased. Many people make the mistake of assuming that all dogs are the same, regardless of their breed. As many owners quickly have to find out the hard way, this is the furthest thing from the truth.
There are several different ways that a pet owner can effectively research the breed of their new puppy.
| | |
| --- | --- |
| RESEARCH | BENEFITS |
| | The veterinarian is the very best person to ask all questions and have any concerns about a dog addressed. The men and women that are employed within this field are thoroughly educated on all breeds of dogs and can guide puppy owners in the right direction towards learning everything that they need to know. |
| The Internet | The information superhighway is another great source of helpful information and resources that can teach puppy owners a lot. Check to make sure that the websites and online articles that are read have been published by credible sources, because there is a lot of controversial information posted online that should be avoided completely. |
| Bookstore or Library | Do not forget about visiting the local bookstore or library and exploring the abundance of information that is available within the section set aside for pets and pet care. There is more than likely going to be at least one book or manual that addresses the needs of your specific breed. |
Have Realistic Expectations
Before getting too far along in puppy training, it is imperative that owners establish realistic expectations for this journey. There are too many pet owners that expect their puppies to learn everything that they need to know overnight or within a short timeline of a few hours or a few days. Understand that this is not going to happen.
Even though there will be certain things that are easier to teach a puppy when they are young (such as to sit and stay), there are many other aspects of their training that may take an extended period of time to get right (such as housebreaking). Establish realistic expectations to avoid frustration and unnecessary stress during the training process and to allow the puppy to have the time that he or she will need to grow and develop properly over time.
Identify Specific Training Needs
Do not rush to the pet store and fill up the shopping cart with as many different products, tools and aids that you can that have anything to do with training. This is another amateur mistake that many first-time pet owners make shortly after receiving their puppies. This is also probably a good reason why billions of pounds are spent on pet supplies, tools and other products each year.
The rule of thumb to remember is to focus on what your dog needs instead of focusing on what all dogs need.
Take the time to get to know the pet. Study his or her behaviour, actions and reactions to things. Ask and answer such questions as:
* Is the puppy already housebroken?
* Does the puppy respond to his or her name?
* How difficult is it to keep the dog restrained or controlled?
* What did the previous owner train the dog to do? (if applicable)
Answering these types of questions will help owners narrow down the extensive list of training needs that most dogs have at one point during their lives. As mentioned within the last question listed above, if the puppy was originally raised by a breeder or a different owner, he or she may already be trained in several key areas. During the research phase, discover and verify everything that has already been covered and taught so that those lessons can be crossed off of the list.
Buy the Tools that Match Those Needs
At this point of the training journey, puppy owners should have already researched the specific breed of their dog thoroughly. Doing so should have made them familiar with the behavioral patterns, average preferences and even the most effective approaches that should be taken in order to train the dog properly. The specific training needs have also already been identified and examined by the owner so that he or she does not waste their time and money covering points and teaching different lessons that have already been covered.
The next step would be to buy the tools and training aids that are required to satisfy the remaining training needs. There is a wide variety of training tools and aids that are currently available. The key to effectively shopping through these aids is to understand that each of them were designed to fulfill a distinct purpose and should only be used to fulfill those purposes. Examine the chart below for a basic list of some of the most popular training tools used for most puppies and take a moment to study their various purposes and benefits to understand just how they are to be used effectively.
| | |
| --- | --- |
| TYPE OF TOOL | PURPOSE AND PRIMARY BENEFIT |
| | These packages are designed to cover the majority of the basic needs of most puppies, including housebreaking, basic commands and simple behavioral patterns. These tools provide a basic overview of all of these key areas instead of focusing on one particular topic. |
| Bait Bags | Storage containers to hold treats and other training rewards to keep them handy and easily accessible for owners and trainers while still being hidden and kept away from the dog. |
| | These innovative devices fit around the dog's neck like a collar. A mild electric shock is sent through the puppy's body each time that he or she crosses a set boundary featured within the perimeter of the home. This prevents them from crossing into the street and running away. |
| | These tools are developed to discourage different nuisance actions and behaviors, such as jumping, pulling, resisting the control and restraint of an owner and straying away when being walked. |
How to Buy Puppy Training Tools on eBay
There is a wide variety of training tools and aids that can be purchased specifically for puppies found on the shelves and in the aisles of traditional stores as well as within the online webpages of an extensive range of websites. However, all puppy owners need to know that they can find everything that they need when it comes to their dog within the pages on the eBay website. There are dog supplies, training kits and tools, food, treats and other equipment that owners will need to have on hand throughout the lives of their pets.
In order to access the complete list of puppy training tools, go to the Training & Obedience section of the Dog Supplies category within the Pet Supplies portal. Within that section, thousands of different products are organised into groups that can help you narrow down the list of options and focus on just what is needed. Some of the categories featured include:
* Bark control
* Clickers
* Muzzles
* Puppy training pads
* Treat bags
* Whistles
eBay provides potential buyers with a flexible range of payment options. People can bid on products for great deals through the Auction option or just finalise the purchase of anything they need right away with the Fixed Price option. Many people are worried about making online purchases since they cannot verbally communicate with the sellers and physically examine the products before finalising the purchase.
eBay has made this process a little less difficult to deal with by allowing potential bidders and buyers to contact the seller first before committing to any bid or purchase. This feature really comes in handy when the seller has a questionable background and an extensive list of negative feedback and bad customer service experiences that have been commented on by past customers.
Make sure that you take the time to thoroughly research the detailed information that is found within the item listings to ensure that these products will be able to meet the dog's training needs and expectations.
Conclusion
Training a puppy can be one of the most rewarding and enjoyable experiences that an owner can share with their new dog. However, if an owner is not properly prepared and does not have the training tools, aids and equipment that they need to successfully train their dogs, then this experience can quickly turn into a living nightmare.
Follow the different steps that have been explained within this guide closely in order to keep this process as simple and easy as possible. There are many different dog supplies, training tools and other dog-related equipment that can be purchased directly from eBay that can prove to be extremely helpful along the way.