Although any bracelet could technically qualify as a 'friendship bracelet', the name generally applies to a specific casual style that has a braided or woven design. The concept started in the 1970s when teens gave each other bracelets as symbols of their friendship. The trend caught on and has continued to experience rises and falls in popularity over the years. The bracelets vary in style, and shoppers can also purchase kits to make their own friendship bracelets.
Shamballa Friendship Bracelets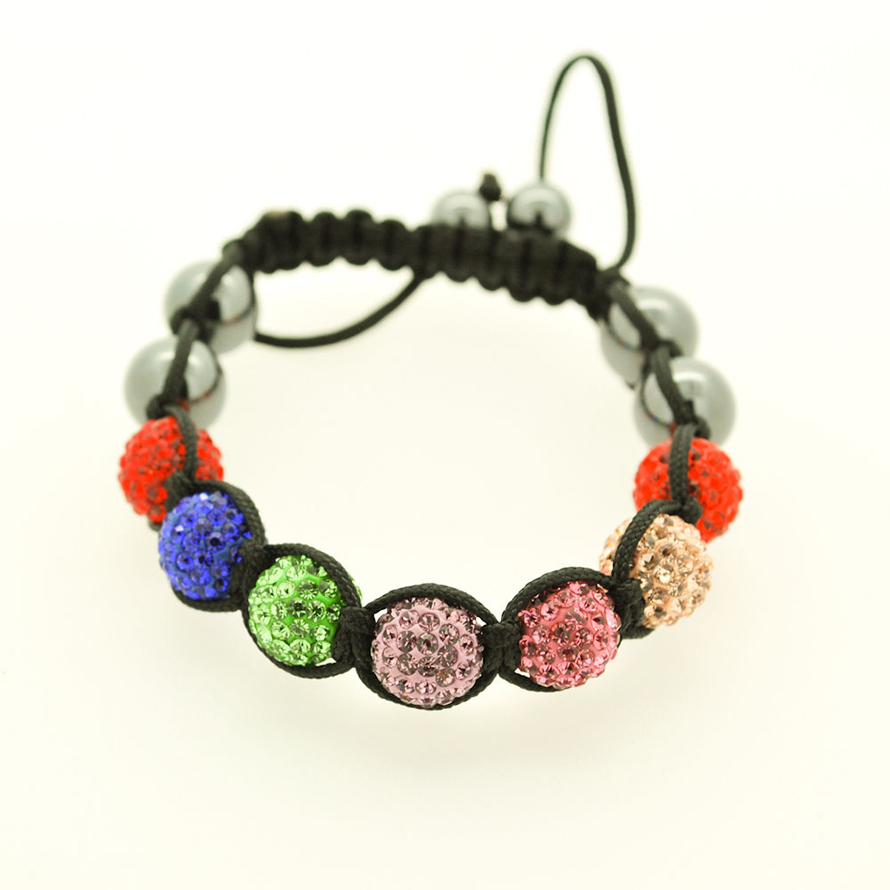 Shamballa friendship bracelets are for divas who love to sparkle. The woven bracelets feature sparkling shamballa beads that look like miniature disco balls. The bracelets come in a range of colours and usually feature a minimum amount of cord. They fit just about any wrist size, thanks to the two pull cords that tighten the bracelet around a person's wrist to adjust the fit.
Charm Friendship Bracelets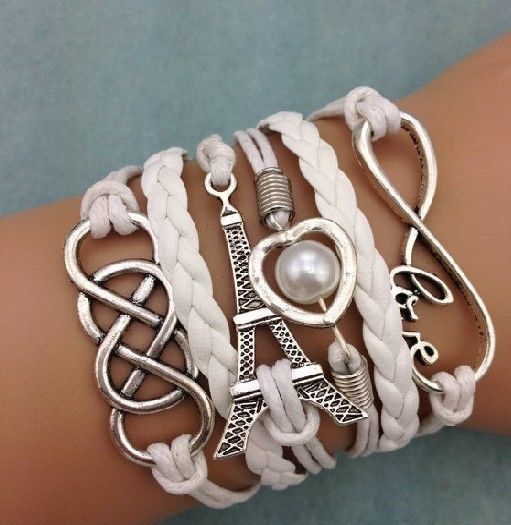 Charm friendship bracelets include various beads or charms in unique shapes. Hearts, peace signs, animals, and other symbols are all popular. Some bracelets feature intricate braiding with large, single charms as the centrepieces, while others have multiple charms worked into woven strands.
Personalised Friendship Bracelets
Personalising a friendship bracelet makes the gift much more meaningful. Designers can do this in multiple ways with different levels of formality. Simple bracelets line up beads with letters on them that spell names or messages like 'I Love You'. Others are a bit more formal with large charms featuring engraved names or messages. Men's friendship bracelets often feature woven strands of leather with single engraved charms attached.
Handmade Friendship Bracelets
Although buying friendship bracelets for loved ones means a lot to them, it is a lot of fun and means even more to make them bracelets. The simplest way to get started is with a friendship bracelet kit. The kits come with a variety of friendship bracelet threads in multiple colours as well as beads, charms, and clasps. Some even have instructions for different ways to weave the threads together. Most patterns use around six strands, but each design varies. Some designs are quite complex, but beginners can start with simple patterns. It is also possible to purchase handmade friendship bracelets. Even though someone other than the giver makes the bracelet, talented individuals can create intricate patterns that machines cannot match. Individuals may also agree to personalise the bracelets, perhaps with charms or by using favourite colours in the bracelets.