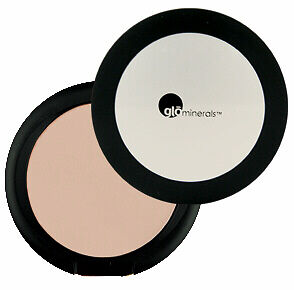 Coverage refers to how much a makeup conceals in terms of imperfections, also known as its opacity. Foundation coverage comes in sheer, light, medium, and full options. Sheer coverage is the most transparent and contains the least amount of pigment. Light coverage has the ability to cover slight blotches. Freckles, discolourations, and blemishes can be covered with tinted medium coverage. Finally, full coverage has the ability to cover blemishes, birthmarks, and scars. The type of coverage needed varies upon the personal preferences of the person wearing the makeup. The more imperfections the face contains, the greater the need for full-coverage makeup. Full-coverage foundation can be purchased at chemists, department stores, and the online auction website, eBay. Finding the right type of full-coverage foundation can be difficult. There are many factors that can help smooth the buying process, such as: understanding full coverage foundation, knowing the wearer's skin type, understanding the different types of foundation, and knowing about some foundation tips and tricks.
What Is Full-Coverage Foundation?
Full-coverage foundation is a makeup product applied to the face, which is used to cover any imperfections, such as freckles, brown spots, blemishes, birthmarks, and scars. Generally, full-coverage foundation is applied after the face has been conditioned with lotion or primer. The benefits of full-coverage foundation are that it smoothes out imperfections and builds self-confidence. Full-coverage foundation generally contains up to 35 per cent pigment and is very opaque.
Foundation for Specific Skin Types
Based on your type of skin, different types of foundation are recommended. There are five types of full-coverage foundation available including: cream foundation, liquid foundation, pressed powder foundation, mineral foundation, and tinted moisturizer. The five common skin types include: normal, oily, combination, dry, and sensitive.
Skin Type

Characteristics

Recommended Foundation Type

Normal

Complexion is even

Surface is neither too oily nor too dry

Small pores

Few lines, creases, and wrinkles

Tinted

Cream

Oily

Face has all-over shine

Large pores

Frequent blemishes and blackheads

Minimal lines and wrinkles

Pressed

Liquid

Combination

Oily T-zone

Cheeks are normal to dry

Breakouts on chin, nose, and cheeks

Pores on the chin and cheeks are enlarged

Cream

Liquid

Mineral

Dry

Pores are undetectable

Face feels dry and tight

Cheeks and chin are flaky and dry

Lines and wrinkles around eyes and mouth

Liquid

Tinted moisturizer

Cream

Mineral

Sensitive

Face has blotchy patches

Skin is delicate or thin

Face has sensitivity to products

Face has rosacea

Mineral

Liquid
It is possible for a person to have characteristics that overlap into multiple skin types. A woman with a specific type of skin should use certain types of foundation. For example, if a woman has flaky, dry skin, lines and wrinkles around her eyes and mouth, and she is sensitive to specific products, her skin is classified as dry. This means that she should use liquid, tinted, cream, or mineral foundation. All of the different types of foundation adequately provide full coverage. The foundation that provides the fullest coverage is the cream foundation.
Types of Foundation
Oftentimes, the type of foundation that a person uses is down to personal preference. While it has been stated that cream foundation provides the fullest coverage, the others still have the ability to minimise blemishes and imperfections. The different types of foundation include: cream foundation, liquid foundation, mineral foundation, and tinted moisturizer.
Cream Foundation
Cream foundation is the winner in providing the fullest coverage, and blends easily to hide imperfections. It is recommended for women with uneven pigmentation and can be applied using fingertips or a foundation brush.
Liquid Foundation
Liquid foundation provides a flawless finish and is made up of a liquid water-based formula. Water-based is much more comfortable and natural looking than the previously used oil-based liquid foundations. Liquid foundation can be applied with fingertips or with a foundation brush.
Mineral Foundation
Mineral foundation is usually a loose powder made up of minerals. The mineral foundation may be completely made up of minerals, half minerals, or less than one per cent of minerals, and the makeup manufacturer can still advertise as mineral makeup because there are no regulations. It is recommended to review the ingredient list before purchasing mineral makeup.
Tinted Moisturizer
Of all of the different types of moisturizers, tinted moisturizer provides the least amount of coverage. The tinted moisturizer hydrates the skin and evens out the complexion; whereas, the other types of foundations cover the skin with a layer of colour and provide a flawless finish.
Features to Consider Before Purchasing Full-Coverage Foundation
There are some helpful hints to consider before purchasing full-coverage foundation including: matching skin colour and tone, tools that can be used to apply the foundation, and in which season the foundation is worn.
Match Skin Colour and Tone
The colour of the foundation can make all the difference, because with the right colour, skin appears smooth and flawless. The best tip for matching colours is to test the foundation before purchasing. The foundation should be tested on the jawline and not the wrist or hand because the skin colour is slightly different. It is recommended to test the foundation in a doorway or outside because it provides the best natural lighting. Foundation is meant to blend in seamlessly with the wearer's natural skin tone. Makeup products are not standardised, therefore, the manufacturer can slightly alter a colour that a wearer has been using for years without any notification. The majority of makeup companies classify foundation by warm, neutral, and cool tones.
Application Tools
There is no right or wrong application tool when it comes to applying foundation. Whatever feels the most comfortable and provides the best results is what a buyer should purchase. Foundation can be applied with hands, sponges, or brushes. Depending on the type of foundation being applied, various tools have been recommended. For example, cream foundation is best applied with a makeup sponge or a foundation brush. On the other hand, a pressed powder foundation is best applied with a powder brush with dense bristles. Ultimately, the tool used to apply the foundation is a personal preference.
Changing Foundation Based on Seasons
After spending countless times deciding on the perfect shade of foundation, a buyer may think that she needs to stock up on it so she does not have to go through the skin matching process again. However, this is not recommended because skin tones change with the seasons, so the light beige that was purchased in the autumn does not look quite the same in the summer. As seasons change and the wearer begins to notice her skin tone altering, it is recommended to rematch the makeup and buy new foundation. Another important factor to consider is the sun protection factor, SPF, if it is included in the foundation.
How to Buy Full-Coverage Foundation on eBay
Ultimately, a buyer must choose which full-coverage foundation is the best fit for the person wearing the makeup. eBay offers thousands of options when it comes to purchasing makeup products, such as full-coverage, based on skin colour and skin type. The simplest way to search for full-coverage foundation is by taking advantage of the keyword search. Luckily, there is a search box located on every eBay page. In this space, a buyer can type in precise keywords, such as "full-coverage foundation". After clicking search, thousands of options appear in the search results. If a buyer wants to browse through a smaller product listing, she needs to enter more specific keywords, such as "beige full-coverage foundation", to peruse a much more targeted list.
Seller feedback allows a buyer to determine the authenticity of a seller. Feedback ratings from buyers within the last 12 months can be found on a seller's eBay history. Feedback is beneficial for a buyer because it provides a seller's past interactions, and allows a buyer to make an informed decision before purchasing. The feedback is beneficial for a seller because it allows a seller to improve his service and attract more buyers to his page through positive feedback.
Conclusion
A normal face with redness, blemishes, and imperfections can appear flawless and beautiful with the help of full-coverage foundation. Foundation is available in a variety of types and is best recommended for the wearer based on her skin type and tone. Skin types include: normal, oily, combination, dry, and sensitive. Based on a wearer's skin type, specific foundation is recommended to provide full coverage. The types of foundation include: cream foundation, liquid foundation, mineral foundation, and tinted moisturizer. For example, women with sensitive skin are recommended to wear mineral or liquid foundation to provide the fullest coverage. On the other hand, normal skin types can wear any type of foundation for full coverage, so the purchase is usually based on personal preference. Generally speaking, cream foundation has been shown to provide the fullest coverage to the broad range of skin types. Luckily, eBay provides a wide variety of full-coverage foundations to meet every buyer's needs. In addition to the foundation, eBay also provides the makeup tools used to apply foundation, such as makeup sponges and foundation brushes.