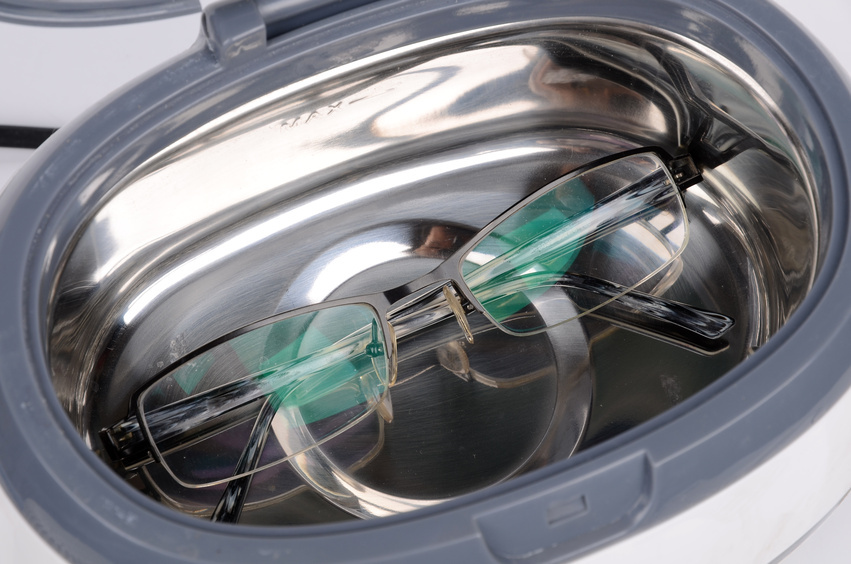 Anyone who owns or wishes to purchase glasses knows that care is an important part of ensuring that they last – often a quick rub with the corner of a jumper only makes scratches and streaks even worse.
With this guide buyers will be able to identify the kind of glasses cleaner that will suit them and their glasses, as well as how to find them at the ideal price on eBay, the site with the widest market available online.
Buying Glasses Cleaner
Buyers beginning to search for glasses cleaners should keep in mind the various factors that will affect their search, such as:
Price – an important part of any purchase; the price of any cleaner will vary depending on the type and the condition of the item.
Type – the different kinds of cleaner available; buyers should decide upon the most suitable cleaner for their individual needs.
Pack – there are many packs and sets available for those who wish to buy large amounts of cleaning products in advance.
Condition - with cleaners available both new and used, prices will change and buyers should consider which condition they would prefer.
Types of Glasses Cleaner
There are different types of glasses cleaners available to suit every pair of glasses and every wearer, and the ideal kind of glasses cleaner is purely up to the buyer. The main kinds of cleaner are:
Cleaner

Advantages

Disadvantages

Spray

A small bottle spray containing cleaning fluid

The sprays are often very effective at removing streaks as well as dirt.

Some sprays are in large bottles that are not convenient to carry whilst on the move.

Sprays must be used with a soft cloth to dry the glasses after cleaning.

Wipes

Soft wipes impregnated with the cleaning fluid.

Convenient and quick cleaning.

Available in small, individual packets, which are easy to carry in bags and pockets when on the move.

Wipes are slightly more costly than other cleaning methods.

Brush

A small cleaner with two soft brushes to clean both sides of the lens at once.

These are small and easy to carry on the move.

They clean both sides of the lens – allowing for a thorough clean

Because of the set shape of the brushes, the corners of certain designs of glasses might be difficult to clean.

Cloth

The simplest way to clean glasses, microfiber enables a soft, streak-free clean.

A very inexpensive cleaner, and often large packs are sold at once allowing the buyer to keep several cloths stashed – such as at home and at the office.

Depending on how clean the glasses are, cloth on its own may not be able to completely clean away all dirt.

Cleaning too firmly may actually scratch the glasses, due to microscopic dirt particles.
The ideal cleaner is completely dependent on the personal tastes of the buyer, with each having its own advantages and disadvantages. Those who use their glasses more frequently may wish to buy a more heavy duty cleaner such as wipes of spray, as glasses that are out in the open often will get dirtier more quickly. Buyers who just keep a pair of reading glasses for infrequent use would be more likely to settle for cloth or brush cleaners, as often a quick rubdown will shift off any dirt.
Avoiding Glasses Damage
It is important, when considering glasses cleaners, to know what actions or items will actually harm the glasses and reverse any cleaning that has been done. When cleaning, it is important for buyers to remember:
Ammonia – any products that contain ammonia (which includes many common household cleaners) must be kept away from glasses. This is because the ammonia will damage any finish that has been put on the lenses, such as scratch-resistant or reflection-free treatments.
Bleach – though a helpful domestic cleaner, bleach is a very aggressive chemical that will strip any finish from the lenses. It is also not advisable to put something that has been cleaned with bleach near eyes and skin.
Tissue – tissues must not be used with glasses, even if wiping away any cleaning solution. Tissues are a wood product and the tiny fibres can and will scratch lenses.
Fabric – the buyer should be very careful what kind of fabric they use to wipe their glasses. As anyone who has worn a scratchy jumper knows, many fibres are very abrasive and can scratch lenses as well as cause streaks. Usual cleaning cloths are microfiber so their fibres cause no damage whilst cleaning.
Soap – in particular hand soap, where the combination of chemicals (mostly used to make soap kind to skin) will very aggressively attack the finish on lenses and destroy it, leaving lenses permanently streaky and blotched.
Oil – in particular, those from human skin which contains many natural oils that can cause streaking and dirty spots on lenses. Many oils come off from the face and eyelashes, and many glasses wearers inadvertently touch lenses when pushing their glasses back up their nose. Wearers should avoid touching the lenses, and when cleaning focus on the arms and the corners of lenses to remove any dirt.
This is just a handful of the advice given on how to clean glasses; however the products manufactured specially for glasses – cleaning fluid, brushes, cloths – are safe to use and are trusted by millions of people every day. If in doubt, it is always useful to seek the advice of a specialist such as an optometrist.
When buying cleaning products, buyers should think about what parts of the glasses specifically – if any in particular – they wish to clean. It may be advisable to have several different kinds of cleaning items to cope with different parts of the glasses. For example the frames can be cleaned with a cloth, whereas the lenses often need more thorough cleaning from sprays or wipes, especially in the corners where they meet the frame. Cloths and brushes can be used to finish the clean to a clean, streak-free standard.
Eye Cleaner Packs
Many sellers on eBay sell glasses cleaning products as packs or sets, with the advantage to the buyer of being able to buy large quantities quickly and easily enabling many thorough cleans without having to replace items immediately after purchase. Packs and sets are frequently far more competitively priced than they would be in brick and mortar stores. When buying packs, the buyer should check:
Bundle – what is included should be clear from the photograph and description provided. However if buyers are uncertain about what is for sale they should make sure to ask the seller for further details. Many items such as lens wipes are available in large packs – it is up to the buyer to check how many are included.
Type – if buying packs or sets of cleaning products for certain eye conditions, buyers should make sure that they have indicated the specific kind of cleaner they wish to use.
Conclusion
When buying glasses cleaner, it is important that the buyer understands the advantages and disadvantages of the various types and that they know what will work for them. Hopefully this guide has provided a clear explanation of what types of glasses cleaners are available on the market, and also a simple walkthrough of ways in which they can be obtained on eBay.
When searching for glasses cleaners on eBay, buyers should keep in mind the added security benefits they will receive by buying products using PayPal, eBay's preferred way to purchase with additional eBay Buyer Protection.