Hand puppets allow children to explore the world of their imagination. A hand puppet fits over the child's hand or the hand of a caregiver, allowing the owner to bring the toy to life with a personality, voice, and story all its own. At every age, using these toys exercises the imagination and stimulates creativity. Younger children often like to watch their parents or caregivers act out tales with the puppets, while older children enjoy inventing and putting on their own shows.

Developmental Benefits of Hand Puppets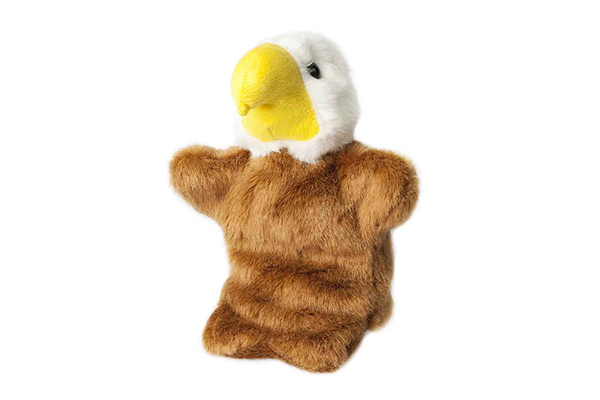 With interesting puppets, children can create their own storylines and adventures, but these toys have benefits beyond creative and imaginative play. Shy children or children with developmental issues sometimes find it easier to identify with hand puppets than to relate directly to the teacher or their classmates. Through their interaction with the imaginary characters, children build confidence and their communication skills until they feel more comfortable interacting with others As parents or teachers use hand puppets in question-and-answer exercises, they encourage children to listen more carefully and voice their thoughts more accurately.
Convenient Care for Hand Puppets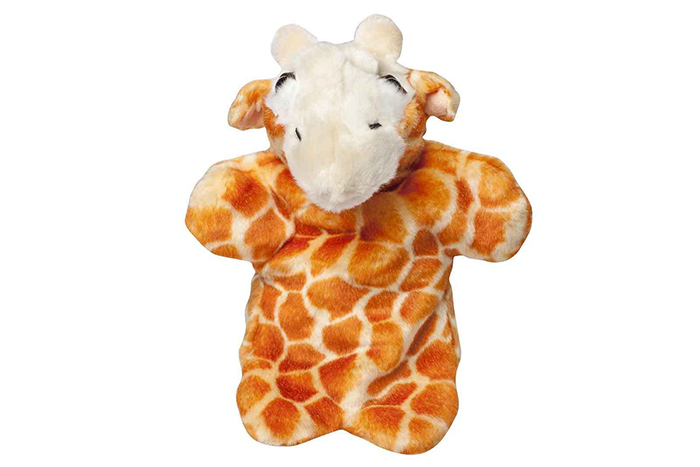 Much-loved children's hand puppets become a little greasy and grimy over time. To make care easier and to help the toys last longer, buyers should choose washable puppets. With surface washable products, owners can only wipe down the toy's exterior, which does not clean it thoroughly.
Age Appropriateness of Hand Puppets
Infants and toddlers need toys with eyes and parts that do not detach, to prevent any potential choking hazard. The younger the child, the simpler and more friendly in appearance the hand puppet should be. Older children tend to enjoy more complex and elaborate puppets. Parents can use the recommended age that manufacturers list on the product's tag to guide their buying choices. They should also check the manufacturer's label to ensure that all parts and materials of the toy are non-toxic.

Variety and Versatility of Hand Puppets
Whether buyers want a superhero or a princess, a wolf or a pig, they can find hand puppets of all shapes and sizes on eBay. Melissa and Doug and Beleduc are just two of the many popular names among toy manufacturers that sell hand puppets. Teachers who want to act out nursery rhymes or fairy tales can find whole sets of animals and characters to facilitate those storytelling sessions. A boy with a pirate-themed bedroom can collect a few pirate puppets to enhance the theme and allow for more vivid imaginative play. A girl who loves ballet or fairyland is sure to find some lovely dancers and fairies. However, the ideal puppet can become many different characters depending on the whim of its owner. The right puppet is versatile and lovable, the perfect child's friend for years.