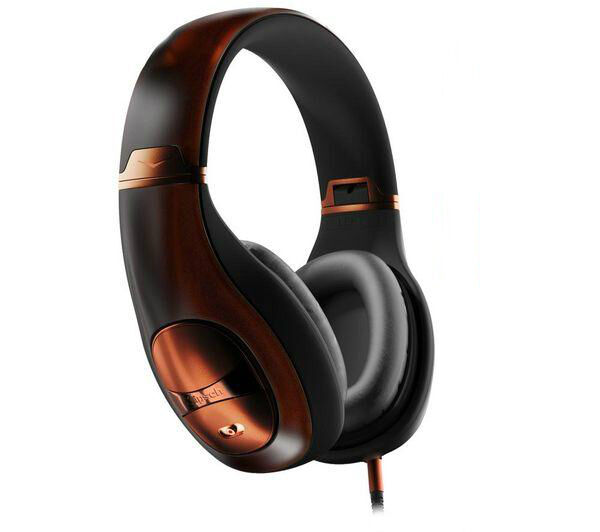 When you are playing strategy games like shooter games, sometimes the sound is not what it should be. A quality shooter game headset is as good way to get into the game, and it allows you freedom of gameplay without bothering anyone else who may be around. A great gaming headset ensures that you are fully immersed in the game, and can otherwise amplify sounds that get lost when you are not wearing a headset. Shooter game headsets come in various brands, and some are specifically created for certain consoles.
Headsets are useful on multiple devices, including computers, some smart phones, and tablets. Shooter game headsets can either be wired or wireless, and there are benefits to both types of headsets. Gaming headsets can run a bit more expensive than standard headsets, but that is only because some of them have an additional microphone, and they are specifically made for gaming purposes. You can purchase a headset based on cost, gaming console or system, or which type of headset you prefer, such as wireless or wired headsets for gaming.
Platform
Some shooter game headsets are categorised by which systems they are created for. Some headsets come in a special set and are even meant to be used with certain shooter games, such as "Call of Duty". If you are interested in purchasing headsets that you know will be compatible with your system, you can simply shop by platform to ensure they work properly. Each brand of consoles markets their own specific headsets, and they usually come in a variety of styles, colours, and designs, so you can hone in on exactly the type of headset that is right for you and the games that you play.
Xbox 360
Headsets that are compatible with the Xbox 360 platform are either wired or wireless, and most of them come with an attached microphone. One popular brand of Xbox 360 gaming headsets is Turtle Beach, which makes a special "Call of Duty" shooter game headset. There are also Microsoft brand headsets. Microsoft brand shooter game headsets are manufactured specifically to be used in conjunction with the Xbox 360. Some of the features they offer include compatibility with the Xbox Live programme, a noise-cancelling microphone, and a simple and functional format, which allows you to plug the headset directly into the controller. Some shooter game headsets that are exclusive to this system, such as the Tritton Warhead model, offer a premium experience including equaliser controls and easy syncing to your system.
Sony PlayStation
Headsets for shooter games made for the Sony PlayStation come in a variety of options. You can find wireless Bluetooth headsets, standard headsets, and headsets with attached microphones. Brands are Turtle Beach, Sony, and Tritton. The official headset of the PlayStation 3 offers wireless, high-quality stereo surround sound along with easy access buttons and comfortable headphones. The microphone retracts, so it is there when you need it, and it is not when you do not need it.
Nintendo Wii
Nintendo Wii offers gamers headsets for its system that are small and are simply small earbuds and microphones, made for the Wii by Nintendo. It also offers larger, more traditional headsets made by other companies like Tritton. The Tritton headsets look more like a traditional headset, and they are compatible with varying consoles, so check before you purchase a Wii headset to ensure it works with your system, whether it is a Wii U, standard Wii, or even a Nintendo DS handheld gaming console.
Earpiece Type
Headsets come in several basic earpiece designs. You can select a design based on your own preference, how the headsets work with the shooter games you are playing, or based on brand and cost. Some types of headsets may be more comfortable than others, or may be more functional and versatile for some gamers.
Standard Double Headset
The standard style gaming headset for shooter games has two ear pads and looks like a traditional headphone set that you might use to listen to music. The ear cups are padded and comfortable for extended wear, and the double headset offers an immersive, stereo quality sound experience. These double headsets are made for every platform, and they are also used for PC gaming as well as game consoles.
Single Headset
A single headset is exactly what the name implies: It has one ear pad and most of them have an attached microphone for gaming purposes. Single headsets are typically more affordable than double headsets, though the sound may not be as high quality. However, these are good for gaming experiences where you need to use a communicator style headset, and some of them do offer a variety of features such as a noise-cancelling microphone and in-line volume control.
Bluetooth Headset
A Bluetooth headset has the classic Bluetooth style, with the smaller headset that clips over the ear for hands-free and wireless communication using Bluetooth technology. These come compatible for every system, and they are extremely lightweight for gamers who do not want to deal with a bigger headset. A Bluetooth headset can feel freeing and comfortable, and it is easy to use.
These are also called wireless earpieces. Most of them offer a built-in microphone and have easily accessible volume control. A good Bluetooth headset works for hours without needing a charge, and feels so light that you will not even remember you are wearing it, which is the biggest plus to purchasing a Bluetooth headset for gaming, especially if you enjoy being active while you are gaming and do not want to be tethered to cords or wires.
Wired or Wireless
The basic types of headset connections are wired and wireless. A wired headset for shooter games is a traditional style headset that has to be manually connected to the console or controller to work. A wireless headset does not have any peripheral cords that need to be plugged in, which may allow you more freedom of movement while you are playing shooter games. It depends on your personal preference and your budget, since wireless headsets are generally a bit more costly than the standard wired ones.
Headset Brands
Though there are a few common headset brands, such as Tritton, Turtle Beach, Sony, Microsoft, and Plantronics, the most important thing is to select a headset that works on your console or PC. If you are not sure about using other brands, it is best to go with the headset that is specially made for your console, such as using an Xbox 360 headset with your Xbox, which you know will work well. If you want to use another brand, simply ensure that the particular headset you choose is compatible with your gaming equipment.
How to Buy Headsets for Shooter Games on eBay
When you are buying a headset for shooter games, head to eBay for the best deals on the right headset for your gaming needs. First, navigate to "Headsets", then, the most important way to shop for a headset is to select the one that is compatible for your system, so narrow the options down based on your console, such as Microsoft Xbox 360. Once you have done that, you will see all of the options that will work for your Xbox, and you can pick a headset based on price range, brand, such as Turtle Beach, whether the headset has one or two earpieces, and whether it is a wired headset or a wireless headset.
Purchase a headset from a reputable seller, as you should with any electronics equipment, to ensure you are getting a quality item. Merchants who are Top-rated sellers have had many successful transactions. Read their feedback to ensure that you will feel good about making the purchase. If you decide to buy a used headset, make sure all of the equipment is there, and it has all of the necessary parts included. Do some comparison-shopping before you decide on a headset. Take into consideration prices, brands, what condition the headset is in, whether it is new or used, and the seller's feedback history.
Conclusion
Using a headset when you are playing shooter games adds another level of fun and excitement to the games, and makes it easy to communicate with teammates, especially if you are playing against others online or in a group. A headset provide premium stereo sound that make you feel like you are actually in the game, bringing a three-dimensional quality to your shooter games and making them more dramatic and interesting. Though a high-quality headset can be expensive, this kind of headset can be used for other purposes in most cases, such as PC gaming or even smartphone gameplay.
A Bluetooth headset feels natural and like an extension of your body and these lightweight headsets are popular for gaming, although some gamers may prefer the traditional feel of a double headset that is comfortably padded for an immersive gaming experience. No matter which headset you choose, using a headset is a great way to get even more out of your gaming, and makes strategising with partners even simpler to do while you are in the game. Easily accessible controls make a headset not only fun, but also functional.