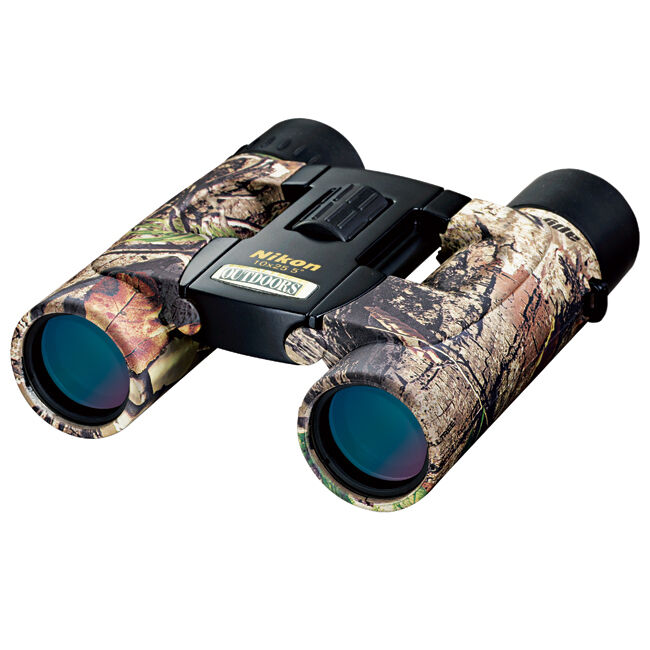 When you're choosing your perfect hunting accessory, it's important to make the right choice to get the ample pleasure from your hunting sport. You may be looking for the perfect hunting bag for all those accessories, or the right stand for your rifle. Whatever you are looking for, our guide will help you make the perfect choice.
Hunting is becoming an ever increasing pastime for people of many age groups and backgrounds. With the accessibility of the internet and online shopping ever more popular, it is natural that many specialist sports and hunting businesses are making their stock available online. The range available is ever increasing and eBay is allowing those new to the sport of hunting a chance to get hunting accessories at brilliant prices.
Picking Hunting Accessories
What exactly are you looking for? If you're new to a particular hunting sport, you can decide how to start looking by considering the following:
The sport
The environment
The need for the item.
Specific hunting such as deer hunting has entirely different accessories compared to the range of accessories needed for fox hunting. If you are deer hunting, you will need specific scopes and camouflage gear. If you are pheasant hunting, you will need whistles and bags to carry the kills with you. It is important to have high quality gear when hunting, as hunting for a pastime does hold life threatening risks. A good pack filled with the right accessories will make any hunt more enjoyable and ensure the safety of the hunter and hunting party.
Finding Accessories on eBay
If you don't know the exact name or brand of the accessory you are after, it is best to use simple search terms such as 'fox hunting accessories' and 'deer hunting accessories' and browse the wide range of items available. If you are after a particular brand name of hunting accessory, then it is key to place that first in the search to access the right listings. This guide will explain later in detail how to find specific items
Types of Accessories: A Quick Overview
The range of accessories available appears daunting at first, but the following table breaks down the key range of items available amongst the main hunting sports.
Type

Description & Use

Bags

Game bags are for storing the animal that has been hunted, usually for game such as pheasants and pigeons. There are also more general purpose bags that are for holding all the necessary equipment for hunting. These are normally made from canvas and are camouflaged.

Cartridge bags are used to hold the live ammunition for guns, many prefer a simple leather bag for this purpose, though there are specific bags that hold the ammunition in an upright position.

Belts

Belts for hunting are useful, allowing the person to store items close at hand and not be weighed down with bags or packs. When choosing your belt it is best to consider the intended us such as carrying heavy items like knives or guns. a belt made from heavy duty webbing (the same material the military use) is ideal to support the weight. These are also more adjustable and come in natural colours such as khaki green and black.

For shooting, there are leather belts which stores shotgun cartridges. The belt replaces the need for a cartridge bag. Leather is a material that weathers well and is ideal for hunting outside. The disadvantage is that leather is not as adjustable as fabric belts and tends to stretch under constant use.

Camouflage gear

Hunting larger animals like deer often requires long periods sitting under camouflaged cover. These provide some weather protection and allow the hunter to blend environment.

Hunting jackets and trousers come in a wide range of designs and colours. Knowing the environment you will be in will ensure picking the camouflage that is ideal for clothes and camouflage netting.

Gun Scope

A scope is a compact means for a hunter to see a prey up close and allow them to shoot with greater accuracy. A good scope will also prevent the user from straining their eyes unnecessarily.

Gun Stand/Mount

Gun stands come in a variety of sizes and shapes, but generally they are two legs connected with springs to a base which attaches to the gun. A stand allows the hunter greater accuracy and prevents fatigue from holding a heavy gun.

Animal Calling

Whistles which mimic the sound of certain animals, these are used to signal other hunters or issue hunting dogs a command.


















The Buyer's Own Experience When It Comes to Buying
If the buyer is new to hunting for sport it is important that they are aware of the current legislation and laws regarding where it is safe to hunt and which species are protected. All of this information can be found on reputable hunting websites. The advantage to buying hunting accessories on eBay is that if you are inexperienced, the array of items available means you can quickly become accustomed to the appearance of certain items and their prices. Being able to access such specialist items means you don't have to travel to a specialist shop or feel pressured to buy a product if you're not sure. If you know what you're after, you can find many used accessories much cheaper than you would fine in specialist shops. There is also a far superior range of stock available to allowing you to view brands which a smaller shop could not stock, and you can even browse stock from abroad.
Buying Items from an Independent Seller
Check the returns policy of the seller to see if you can return the item if it's faulty. Many sellers do not take items back so think carefully before placing a bid on the hunting accessory.
Also look at:
Price
Condition (new, used or unspecified)
The Seller
Consider the price of the item as well as the cost of shipping. Some items may be collection only, so you must factor in if you have access to a vehicle to collect the item. Read the item's description carefully and also consider the last time the hunting accessory might have been used, and where it has been stored. This could be vital to the items condition, such as camouflage covering being left in a musty location.
Basic equipment such as clothes and leather goods are easy to find and reasonably priced. It is best to check out the quality of the item and see the amount of wear in it as well, as it may be have been heavily used. Look carefully at the pictures for any indication of heavy use on boots and clothing. Buying boots use is also uncertain as the fit may be uncomfortable for the user and the seller may not accept returns.
It is advisable to see what else the seller has on offer, as very often there will be similar items the seller is wishing to sell. Also don't be afraid to communicate with the seller to find out more about the item you are buying and ask for direct honesty. A dishonest seller can cost the buyer a great deal of hassle if a question had not been answered clearly
Safety of the User When Out Hunting
When buying any hunting accessories online it is paramount to ensure the safety of the hunter at all times, so ensure that the equipment you are buying will fit into a pack, and is necessary to the hunting. The following items should always be carried in a hunting pack:
| Item | Why it's important |
| --- | --- |
| First aid kit | It could be difficult for emergency services to reach hunters in a remote location so a supply of first aid equipment can literally be a life saver. |
| Loud whistle | To draw attention to a person if they can't shout or move well. |
| 1 litre water | To prevent dehydration |
| Energy bar/chocolate | To help keep the person sustained until help can arrive |
| Walkie-talkie/satellite phone | This will help emergency services to find the exact location of the person which potentially saves hours of search time. |
This is only a rough guideline, it is best to consult an experienced outdoorsman on what is best to put in a pack depending on the user's choice of sport.
How to Buy Hunting Accessories on eBay
On the eBay homepage, select the 'Sporting Goods' portal, then "Hunting" and select 'Accessories' to view a range of items. Many users will have a more exact idea of their wants, so entering specific search items under the 'Accessories' will bring up more of the same item, such as 'leather game bags'. A user may also search 'Hunting Accessories' under the 'all categories' portal to browse what is available.
Look at the seller's feedback and seriously consider buying from those who only have very good feedback. There are many online specialists selling hunting accessories through eBay, and it is often good to look for certain badges like 'best on eBay' as they will have a reliable returns and refund policy compared to a smaller, private seller.
It is important to check for the laws of exportation and be prepared to pay a duty fee as some specialist items are only available from abroad, and they may not be legal in this country. Whilst gun bags and covers are easily available guns in the UK cannot be bought online without proof of a licence.
The legality of buying hunting goods online. A Fire Arms Licence is required to buy a gun and the transaction must take place face to face. If that cannot be done, a registered firearms dealer who will take control of the transaction with another registered firearms dealer. There are however legal firearms such as air rifles and you only need to be over 18 to buy. These must be used responsibly under supervision and not aimed at humans and animals.
Conclusion
Buying hunting accessories online can appear daunting at first as the range of items may is vast. The application of basic knowledge of brands and the purpose of the accessory, you can become assured and confident in your choice. For hunting accessories it is advised to be weary of a very low priced item, as its quality may be poor. Having reliable hunting equipment that ensures your safety is paramount. Knowing the specifications of other equipment also allows you to ensure that the accessory will fit your current item, such picking the right scope for a gun. Working knowledge of how to set up camouflage gear and the use of first aid all contribute to a successful days sport for the user.
By buying the right hunting accessories through eBay, you can have an enjoyable hunting experience with the perfect hunting accessory you have bought with confidence.