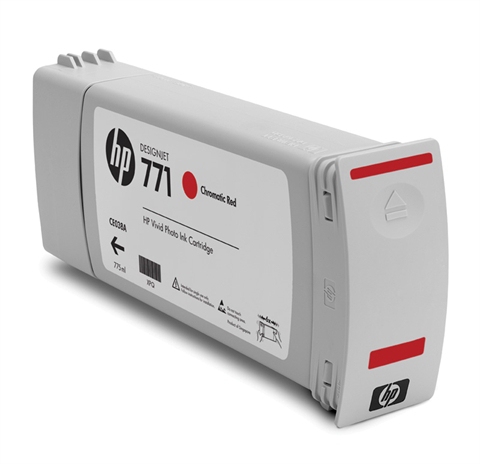 Buyers need to purchase ink cartridges for their printers for a variety of reasons. Ink cartridges are limited by their size to contain a set amount of ink. After a number of uses, the ink within the cartridge becomes low and the cartridge must be replaced. Additionally, the ink contained within a cartridge is susceptible to drying over time. Once the ink dries, a cartridge cannot print even if there is still some ink remaining within the cartridge.
When shopping for ink cartridges, buyers can visit eBay, which carries an extensive selection of ink cartridges in many conditions, types, and colours. To make the most informed eBay purchases, however, ink cartridge buyers should do some research before shopping to be certain that they choose the right cartridges for their printers. Ink cartridges must conform to a printer's mechanical and electronic configurations, so buyers should understand how compatibility is established for ink cartridges. Buyers also have many options concerning branded, aftermarket, and refurbished ink cartridges, which could be compatible for a printer but have both advantages and disadvantages for buyers. Because of this, buyers should prepare for shopping on eBay by checking the compatibility and type of ink cartridges they need as well as the colour options available for ink cartridge replacements.
Ink Cartridge Compatibility
Because each printer is designed with a different configuration of components, ink cartridges vary widely in their design. Printers contain intricate mechanical and electronic parts that need to send messages to an ink cartridge, which then responds by printing ink that matches text in documents or images in photographs. To create electronic communications between a printer and an ink cartridge, the ink cartridge includes a circuit board that determines when, where, and what to print through the printer's print head.
Choosing Compatible Ink Cartridges
Buyers on eBay should focus on brand and product line compatibility to avoid purchasing the wrong ink cartridge when they are shopping. The first step when choosing the right ink cartridges is checking the brand of printer a buyer owns. For example, ink cartridges developed for Canon printers cannot be used with Epson or Brother printers. Additionally, the different product lines developed by a particular manufacturer need specific ink cartridge models to support their various processes like the application of dot matrix or solid ink printing. Therefore, eBay buyers should check their printers' owner manuals or other documentation to determine the exact make and model of their printers and limit their ink cartridge purchase to compatible models.
To check for compatibility on eBay, buyers should read the information provided by sellers in an ink cartridge product listing. Sellers specify the model numbers of their ink cartridges and often include a detailed listing of a cartridge's brand and product line compatibility. If buyers are unsure of an ink cartridge's compatibility, they can contact sellers directly by using the handy "Ask a question" option located within each eBay product listing.
Ink Cartridge Type
When buyers first purchase their printers, they are often supplied with ink cartridges produced by the printer's manufacturer. These ink cartridges are considered Original Equipment Manufacturer (OEM) items. eBay buyers who are shopping for replacement ink cartridges are not limited to original ink cartridges, however, and can find three main types of ink cartridges available on eBay.
| Ink Cartridge Type | Details |
| --- | --- |
| Original ink cartridge | Ink cartridge released by a printer's manufacturer |
| Remanufactured ink cartridge | Ink cartridge that has been refurbished by a manufacturer or an authorised dealer |
| Compatible ink cartridge | Ink cartridge developed by an aftermarket, third-party manufacturer |
Before deciding which type of ink cartridge to purchase, buyers should weigh the potential benefits and costs of each type. In some cases, buyers may be limited to one option depending on their particular printer model.
Original Ink Cartridges
Original ink cartridges have the highest level of compatibility with printer models because these cartridges were developed by a printer's manufacturer. When developing these ink cartridges, manufacturers create fittings that match the specification of the printer's components during the design phase, instead of reengineering the cartridge after a printer's design is completed. Buyers shopping on eBay can identify original ink cartridges through their heavily-branded packaging. Although these ink cartridges guarantee perfect compatibility with a printer, they are typically more expensive than other types of ink cartridges.
Remanufactured Ink Cartridges
Remanufactured ink cartridges are used ink cartridges that have been cleaned and refilled by an ink cartridge manufacturer or an authorised dealer that has been trained to correctly refurbish an ink cartridge. Because these ink cartridges have been repaired, they are typically less expensive than original ink cartridges. Buyers shopping on eBay should familiarise themselves with the remanufacturing process if they are considering this type of ink cartridge for purchase, so that they can determine cartridge quality.
The Remanufacturing Process
To remanufacture an ink cartridge, manufacturers apply a thorough refurbishing process. In general, the process starts with a visual inspection of a used ink cartridge to see if it has any structural flaws. An electrical test is then conducted to check if the ink cartridge's electrical circuits are still functioning properly. Once the structural and electronics components are checked for integrity, the ink cartridge is soaked and cleaned. Deionised steam is applied to the cartridge to remove dried ink from the cartridge's body and print head. To further clean the cartridge's components, a flush cleaning and extraction process is applied to strip away any remaining ink. Once the cartridge is dried, it is refilled with ink and tested for operability. Any ink residue from the refilling process is cleaned and the cartridge is sealed for sale.
When purchasing remanufactured ink cartridges on eBay, buyers should check to see if eBay sellers include any information about the remanufacturing process within their product listings. Some sellers include an overview of the process they applied to clean and refill a cartridge, while others simply state that the ink cartridge was remanufactured. By knowing the process involved during remanufacturing, buyers have a better understanding of the quality of a remanufactured ink cartridge.
Compatible Ink Cartridges
Compatible ink cartridges are designed by third-party, aftermarket manufacturers to match the configurations of printers released by major printer makers. To create these cartridges, aftermarket manufacturers generally reverse-engineer the basic design of original ink cartridges. Since most original ink cartridges are protected by patents, aftermarket manufacturers must alter the design of their products to avoid patent infringement. Because of this, the level of compatibility of these ink cartridges cannot match the compatibility of original ink cartridges, but generally provides a feasible and more inexpensive substitute for buyers.
When searching for compatible ink cartridges on eBay, buyers can be limited in their options if the buyers own printers that were produced in limited quantities. For aftermarket manufacturers to create a profitable business model, they must focus on developing ink cartridges for printers that are produced for the mass market. eBay buyers who operate specialty printers for advanced graphics printing often do not have compatible ink cartridge options because aftermarket manufacturers cannot sustain the costs of developing these ink cartridge substitutes.
Ink Cartridge Colour Options
Most modern printers allow users to produce both black-and-white and colour printing. When shopping on eBay, buyers can choose ink cartridges that contain the different ink pigments they need to operate their printers. Most users use black ink cartridges more quickly than coloured ink cartridges, so buyers may consider purchasing multiple sets of black ink cartridges if they print a large volume of documents. Coloured ink cartridges can be tri-colour, cyan, magenta, or yellow and should be chosen depending on the requirements of a buyer's printer. Tri-colour ink cartridges correspond to printers that combine coloured ink pigments into one housing unit, while cyan, magenta, and yellow ink cartridges are for printers that separate ink colours into individual cartridges.
Buying Ink Cartridges on eBay
eBay offers a large selection of ink cartridges so buyers can purchase the right cartridges depending on their budgets. To find ink cartridge models quickly, buyers can make use of eBay's keyword search field or apply eBay's convenient filters to limit browsing ink cartridge models based on colour, brand, print technology, or price. On eBay, buyers can source ink cartridges from manufacturers like HP, Epson, Canon, and Brother. Buyers should keep in mind that compatibility is a primary concern when purchasing ink cartridges, and take some time to read the eBay product listing that accompanies ink cartridges to check for compatibility indicators. Because eBay sellers offer ink cartridges in different conditions, buyers should note if an ink cartridge is new, used, or refurbished before purchasing. Buyers should not confuse an ink cartridge's condition with its type, however. For example, original and compatible ink cartridge types can be sold in new, used, or refurbished conditions.
Conclusion
Because ink cartridges empty through use or dry up over time, printer owners need to purchase replacement ink cartridges during the lifespan of their printers. To access a large range of purchasing options, buyers can visit eBay to source a variety of ink cartridges developed for different printer models. Ink cartridges are not universal, however, so buyers should focus on compatibility when shopping for their ink cartridges on eBay. Compatibility for ink cartridges is determined by the brand and product line of a printer. eBay also carries different types of ink cartridges which vary by their manufacturer and price. Most eBay buyers can choose to purchase original, remanufactured, or compatible type ink cartridges, but owners of rare printers may be limited in their purchasing options. Lastly, each ink cartridge on eBay contains different colour pigments, which buyers need to create multi-hued professional and personal documents. Because of this, buyers should check each eBay ink cartridge offering to be sure they are purchasing the correct colour ink for their printers.