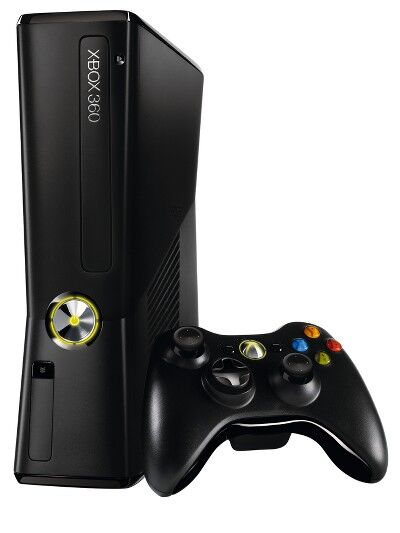 Human interaction with a user interface that generates visual feedback on a video device is termed a video game. Video game consoles produce video display signals that are used with display devices like televisions and monitors to display video games. Video games first became popular and widespread in the 1970s and 1980s when the first video game consoles were sold to the general public. Japanese companies like Sega, Nintendo, Namco, and Taito produced arcade games before producing video games for home use. Japanese games, such as Taito's "Space Invaders" that was released in 1978, started the global age of arcade video games, and Japan quickly became a major exporter of video games worldwide.
Japanese video games and video game consoles can be acquired from brick and mortar electronics shops as well as online. eBay features a huge collection of Japanese games with a number of different themes and plots.
Video Game Consoles
Video game consoles are the devices specifically designed for playing video games at home. PCs and arcade games are not considered to be video game consoles. According to a 2007 survey, consoles make up about 25 per cent of the world's general purpose computational power. The several advantages of video game consoles include their inexpensive initial price, their optimised and sometimes exclusive game selection, and the increasingly strict anti-piracy policies for hardware and software.
The major difference between a video game console and a personal computer is that the former is a relatively affordable computer that is dedicated to a specific, limited number of purposes. In this context, game consoles have several advantages over all-purpose PCs. Video games can be optimised for specific game consoles in ways that PC games cannot. The primary reasons are the lightweight operating system and the single machine setup. The manufacturers of video game consoles do not make a lot of money on the hardware, but they profit substantially on the games that are sold and the other miscellaneous features. PC manufacturers, on the other hand, generate far more profit on the hardware.
Brief History of Video Games and Consoles
Video games and consoles have evolved tremendously around the globe. The evolution of video games consoles is categorised as 'generations', and, as of early 2013, the world is experiencing the eighth generation of video game consoles. The following table briefly describes these eight generations.
Generation

Starting Year (Est.)

Description of Video Game Consoles

1st

1972

Magnavox Odyssey was the first home video game console that could be connected to a TV

Atari's arcade game Pong popularised video games

Odyssey 100 released in 1975 and only played Pong and Hockey

Odyssey 200 was a higher end console with added features and a new game called Smash

2nd

1976

Fairchild Video Entertainment System (VES) released with a programmable microprocessor

Cartridges only needed a single ROM chip to save the microprocessor instructions

3rd

1983

Family Computer (or Famicom) was released in Japan by Nintendo

Supported high resolution sprites and tiled backgrounds just like ColecoVision but with more colours

Famicom games had more detailed graphics and were longer

4th

1988-90

Mega Drive released in Japan in 1988 by Sega

Renamed Sega Genesis and released in the U.S. in 1989

Nintendo released Super Nintendo Entertainment System (SNES)

Different producers created different hit games like Super Mario Brothers for Nintendo, Space Invaders for Atari 2600, and Sonic the Hedgehog for Sega

5th

1993-2001

3DO and Atari Jaguar first fifth-generation video game consoles

Better than the earlier generation consoles

Could render polygons more efficiently and display more on-screen colours

Discs used in 3DOs contained more data than cartridges and were cost-effective to produce, but still could not compete with Nintendo or Sega

Most popular fifth-generation console was Sony PlayStation with more than 100 million sold

6th

1998

Sega Dreamcast released in Japan to mark the sixth generation of consoles

Sony PlayStation 2, Nintendo GameCube, and Microsoft Xbox also released

Sony PlayStation 2 was the best-selling video game console in history with more than 150 million units sold

7th

2005-2012

Release of Microsoft's Xbox 360 marked the beginning of the seventh generation of video game consoles

Sony released PlayStation 3 and Nintendo released Wii

New disc formats supported

Motion detection gradually added as a feature during this time

Touch screens, portable cameras, IR tracking, and wireless controllers prominent features of this generation

8th

2013

Focus of most eighth generation video game consoles is increased connectivity and integration with other media

Features like glasses-free 3D, rear touch pads, and dual analogue sticks are prominent

Controller/tablet hybrid by Wii brought augmented reality into gaming
The variations in video game consoles are significant to many buyers. Gamers should go through online resources to conduct thorough research before choosing systems. Moreover, the years mentioned in the table are estimates, and one generation typically overlapped another in real time.
Japanese Video Games and Consoles
Japanese games and consoles started to gain attention globally with the release of Family Computer (or Famicom), a third generation game console made in Japan by Nintendo. Famicom games had more detailed graphics and were longer as compared to most U.S. video games at the time. In the fourth generation, Japanese video games gained a lot of ground in the U.S. and the international market. The different video game producers made their marks on the industry by introducing a variety of hit video games to go with their systems. For example, Super Mario Brothers put Nintendo on the gaming map, just as Sonic the Hedgehog did for Sega and Space Invaders did for Atari. From that point on, Japanese video games have remained popular over the generations. As of early 2013, the world is entering the eighth generation of video games and consoles, and Japanese games from different producers are highly desired products across the international market.
Buying Considerations for Video Game Consoles
With the invention of new video games and video game consoles over the past few decades, the number of options available to buyers is quite impressive. Video games and game consoles have become increasingly popular with almost every age group.
Popular Video Game Console Brands
Some of the most popular console manufacturers at the beginning of the eighth generation include Nintendo, Sony, Atari, Sega, and Microsoft. The most popular consoles to-date include PlayStation 3 (PS3), Wii, and Xbox 360. There has been a console war among these giants since the beginning, and these platforms are not compatible with one another. Although this competition has decreased the prices of video game consoles, the companies still make fortunes on the sale of video games. Consoles with comparable memory and other features are similar in price, so choosing the brand of console to buy generally comes down to a simple case of user preference.
Design of Video Game Consoles
For some buyers, the design and look of a video game console may be an important buying consideration. Nintendo Wii, for example, is the slimmest of the current consoles and can be placed horizontally or vertically just like an Xbox 360 and PS3. It comes in five different colours (white, black, green, silver, and red) with a controller of the same colour. The other systems are typically only available in black. The choice of the best design varies from user to user.
Controllers for Video Game Consoles
Depending on the model, the controllers for video game consoles can either be wired or wireless. The battery time for the wireless Xbox 360's controllers is up to 25 hours. These controllers also allow for the connection of a headset so that gamers can communicate with each other. The Wii controller uses motion sensor technology that works both horizontally and vertically. PS3 supports up to seven players via Bluetooth and is best for multiplayer action. Xbox 360 and Wii support up to four players at a time.
Other Features of Video Game Consoles
The system power for the Xbox 360 and PS3 is on the same plane. Nintendo targets creative game play a little more than high-end graphics. Wii is also only slightly ahead of the original Xbox in system power and speed. Xbox 360 supports CDs and DVDs in many formats, including mp3 and WMA, whereas Wii only supports CDs. PS3 uses Blu-ray discs as its main game media and also supports CDs and DVDs.
Buying Japanese Games and Other Video Games and Consoles on eBay
Enter your query for a specific game console or video game into the search bar on the eBay home page. For a more general search, the terms might include things like Japanese games, video games, or video game consoles.. For some queries, eBay suggests a few related searches that could help with the searching and buying process. You can always shortlist the results based on your personal preferences by simply choosing one of the various filters.
Always look for the desired games or consoles in your vicinity, first of all. This can be easily achieved by entering your postcode as one of the search filters. Local pickup can help you reduce, if not eliminate, the delivery charges. If you find a product in your neighbourhood, you can manually pick up your order from the seller at a convenient time as soon as the transaction is successfully processed. In order to minimise the risk of problems occurring, always remember to go through the seller's feedback and reviews before placing an order.
Conclusion
Video games first gained popularity in the 1970s, and judging by the current state of the gaming world, they appear to be a lasting and permanent part of human culture. Giant Japanese arcade game manufacturers started producing popular video games at the beginning of the trend, and Japan soon became one of the leading exporters of video games and consoles worldwide. Japanese or otherwise, video games and video game consoles frequently go through simultaneous evolutionary phases. As of early 2013, the world has entered the eighth generation of video game consoles. Considering the interest of a huge international audience, it can safely be assumed that this evolutionary process continues into the future.
Knowledge of the different types of consoles and video games is essential in order for buyers to invest in equipment that is best suited to their needs. eBay offers an enormous collection of Japanese games and other video games, along with the latest video game consoles and vintage consoles. New items can also be purchased in retail stores that carry video game merchandise, but vintage items are harder to find on a local basis.